The future production of Reliance Petroleum Ltd
Introduction
Reliance Industries Ltd on Thursday began processing crude oil at a new refinery in Jamnagar, India, thereby creating the world's biggest refining complex just when global oil demand is receding and oil prices are tumbling.
In the light of this, Ganesha looks at the future production of the company.
Birth Details
Date of Birth – 11th May 2006
Time of Birth – 0955
Place of Birth – Bombay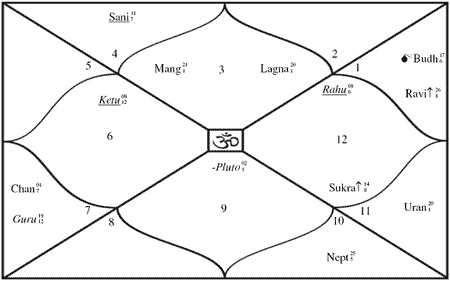 Get Your Hand-Written Janampatri By Our Experts.
---
Astro Analysis
The refinery was commissioned when the mid point of Sukra Rahu and the MC Rahu axis got activated by the Solar Arc direction. The exact axis of Sukra Rahu and the MC Rahu may get activated from May 2012 to May 2013.
The company is currently under the influence of Rahu Antardasha in Rahu Mahadasha and it will remain till July 2011. Then, it will come under the influence of Guru Antardasha and will remain till December 2013.
Guru is the lord of the tenth house of production and business.
The transiting Guru will be in the tenth house between December 2010 to May 2011, and in the eleventh house opposite to its own natal position from May 2011 to March 2012.
Currently, the transiting Guru is in conjunction with the transiting Rahu and is debilitated too, as well as under the aspect of the natal Ketu, throughout the year 2009.
---
Prediction
Ganesha thus feels that in 2009, full commercial production may not be possible. Moreover, there may be mishaps and problems in 2009. Guru will be in Kumbha vide direct and in retrograde motion in the months of May, June and July. So, there are chances that the refinery may become fully operational during the said periods. Here, we are not just talking about production capacity but also its operational capacity as well.
Through the rest of the year, there may be troubles again. The refinery, or a part of the refinery may have to be shut down, or production will not be at the optimum.
In the year 2010, when Guru will be in Kumbha, trine to its natal position, there shall be an ease in production. Problems will be solved to a certain extent.
Between May to October 2010, Guru will be in Meena, in the tenth house, indicating fast and good production and optimum capacity utilization.
From December 2010 onwards, almost everything will be fine, and from July 2011, the company will have good and optimum production.
Till May 2012, Ganesha foresees problems with its export business, international associates and associations.
Wishing RPL all the good luck.Get your personalized Janampatri!
To Get Your Personalized Solutions, Talk To An Astrologer Now!  
With Ganesha's Grace,
Rikhav Khimasia
www.GaneshaSpeaks.com
---
---
Get 100% Cashback On First Consultation