N. Chandrasekaran 2017 Predictions: Difficulties Foreseen In Restoring The Glory Of Tata Group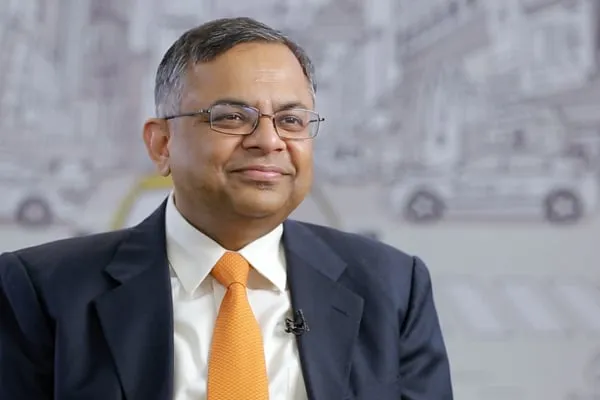 It's very difficult to build things but very easy to damage or destroy them, goes this saying from age-old wisdom. The current situation at Tata Group seems to exemplify this saying. While much damage has already happened to the group due to the tussle between Tata Group management and Cyrus Mistry, it remains to be seen whether the newly appointed Chairman of Tata Sons Natarajan Chandrasekaran will be able to set the house in order and restore Tata Group's old glory.
N. Chandrasekaran, 54, was selected as the new Chairman of Tata Sons in January 2017 and he took over the new office on February 21, 2017. He was also appointed the Chairman of Tata Motors. Chandrasekaran has breached the stereotype as he became the first chairman of the $103 billion Tata group with no family links to the Tatas. Chandrasekaran has spent his entire career with one of the Tata group companies, Tata Consultancy Services.
Under his leadership, TCS has generated consolidated revenues of US $16.5 billion in 2015-16. With over 353,000 consultants, TCS has become the largest private sector employer in India with the highest retention rate in a globally competitive industry. Under Chandrasekaran's leadership, TCS was rated as the world's most powerful brand in IT Services in 2015 and was recognised as a Global Top Employer by the Top Employers Institute across 24 countries.
Ganesha has looked into the horoscope of Natarajan Chandrasekaran to find out whether his bright past can now give way to a bright future. However, Ganesha finds that Chandrasekaran faces an uphill task ahead.
Natarajan Chandrasekaran
Date of Birth: January 01, 1963
Birth Time: Not Known
Birth place: Mohanur near Namakkal, Tamil Nadu (India)
---
Natarajan Chandrasekaran: He Can Take Major Aggressive Decisions
While analysing Chandrasekaran's horoscope, Ganesha found that his Sun is posited in the Sagittarius sign. This fact impels him to take aggressive decisions. So, this indicates that he may try his level best to manage some issues which are lingering in the Tata Group following the removal of Cyrus Mistry. Besides, his Mars is posited in the Leo sign, which enables Chandrasekaran to work quickly. The relationship between Sun and Mars is very good in his horoscope. Do you want to know how will planets impact your career? Buy Career Prospect Report and get the guidance.
The combination between Moon and Jupiter in his horoscope is such that it may enable Chandrasekaran to take major decisions. As this planetary position also provides him with a broad vision, so it could result in financial gains for him and his company. Astrologically, this combination is known as Gaj-Kesari Yog, which is auspicious. Thus, he may take aggressive and major decisions to put the house in order. This means Chandrasekaran will put a brave front against various odds. Are you wondering how will your financial situation be in 2017? Go for 2017 Finance Report to get the answers.
---
Natarajan Chandrasekaran: He May Face A Catch 22 Situation
The Saturn in his horoscope will be posited in Sagittarius sign between 27th January 2017 and 20th June 2017. This may cause some confusion to Chandrasekaran. Thus, he may find difficulties in taking decisions. On the other hand, the management may ask for strict action. But, for some reasons, Chandrasekaran may not be able to act. Besides, in case he takes strict action, it may damage his reputation. So, it would be like a catch 22 situation. He will find both the options difficult.
---
Natarajan Chandrasekaran: He Could Act Against Company's Liabilities
Saturn will turn retrograde in Scorpio sign between 21st June 2017 and 26th August 2017. This may force Chandrasekaran to take decisions regarding some of the company's liabilities. This decision may prove to be an important turning point in the forthcoming developments.
In The End
Summing up all the planetary positions, we find it may not be easy for Chandrasekaran to perform well in his new role. He may face several challenges, which he may find it difficult to handle. In short, we can say, he is donning a crown of thorns.
With Ganesha's Grace,
Shri Dharmesh Joshi
The GaneshaSpeaks Team
---
---
Get 100% Cashback On First Consultation