Nano will definitely be in Gujarat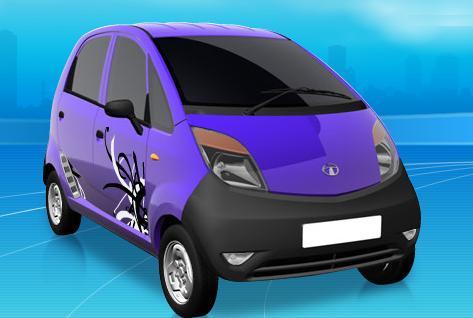 Introduction: Nano as the name suggests, is a car with Nano price. In the past few months Nano has been in the throes of a political controversy. The Rs 1 lakh car was scheduled to hit the road in October and Tata wants to stick to that deadline. But, it seemed difficult for the Tata's due to Mamata Banerjee's agitations. While Gujarat Chief Minister Narendra Modi is ready to welcome the small-car project to his state if the Tatas were interested. the Tatas are likely to announce their final decision on the matter. Ganesha foresees the alternative to Singur for Nano.
Chart of Nano Unveiling at Pragati Maidan
DOB – 10th January 2008
TOB – 10:00 AM
POB – New-delhi
Vital Astro Points
Nano Chart
The Ascendant is in Shattara Nakshatra.
The Fortuna and Mandi are in Purvabhadrapad Nakshatra.
Sukra is the lord of the ninth house of long distance as well as relocation placed in the tenth house of Karma.
Rahu the significator of relocation is in the ascendant.
Nakshatras signifying Gujarat
Nakshatras Shattara, Purvabhadrapad and Uttarabhadrapad signify Gujarat.
Nakshatras Jyeshtha. Moola and Purvashadha signify Saurashtra.
Aries signifies Baroda.
Taurus Signifies Surat.
Libra signifies Gujarat.
Astro Analysis
The ascendant Nakshatra is in Shattara which signifies Gujarat, The Fortuna of Nano is in Purvabhadrapad, which also signifies Gujarat, but Mandi in Purvabhadrapad may play a spoil sport.
Surya is in Purvashadha, Guru is in Moola and Sukra the lord of the ninth house of relocation is in Jyeshtha, all three Nakshatras which signify Saurashtra, which is a part of Gujarat.
Notice that the ninth house of relocation of Nano is in Libra which again signifies Gujarat.
The third house of efforts and manufacturing is in Aries which signifies Baroda, a part of Guajarat, the fourth house of domicile of Nano is in Taurus which signifies Surat, a part of Gujarat.
Summary
Mix this all up, with only one negative factor of Mandi being in Purvabhadrapad, which alone will not be able to jeopardise things completely, it definitely seems that Nano is headed for Gujarat, with Saurashtra as the major contender, followed by South Gujarat.
Ganesha's Grace
Rikhav Khimasia
www.GaneshaSpeaks.com