Ganesha's Prediction for Indra Nooyi | Indra Nooyi Horoscope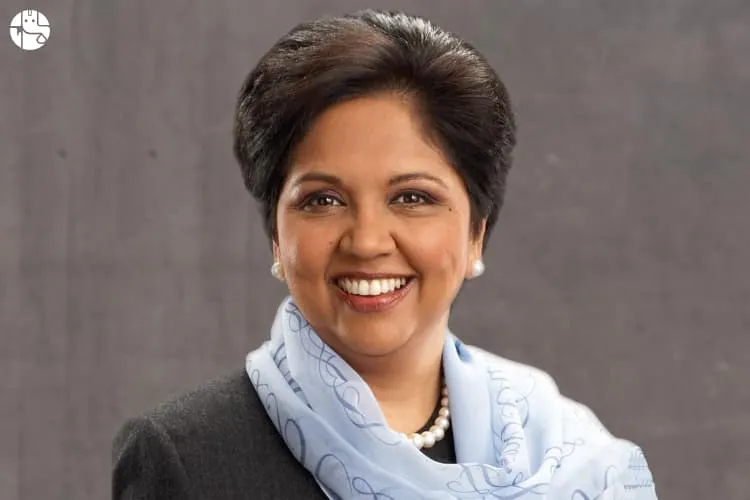 Indra Krishnamurthy Nooyi, (born October 28, 1955, Chennai, India) is an Indian-born American businesswoman who was instrumental in the diversification of soft-drink manufacturers PepsiCo, Inc.'s brands. Nooyi served as the company's CEO (2006–18) and chairman of the board (2007–19).
---
About Indra Nooyi
Indra Nooyi got a bachelor's degree in chemistry from Madras Christian College in 1976 and two years later a master's degree in business administration from IIM in Calcutta. After moving to the United States, she received an additional master's degree in public and private management from the Yale School of Management in 1980. For the next six years, Nooyi worked as a consultant for the Boston Consulting Group. She later held executive positions at Motorola, Inc., and the engineering firm Asea Brown Boveri (now ABB).
In 1994 Nooyi joined PepsiCo as senior vice president of corporate strategy and development. In 2001 she was named president and chief financial officer of the company. She got the title of CEO in October 2006 and the next year became chairman of the board as well. The fifth chairman and CEO of PepsiCo's 42-year history, Nooyi was the first woman to lead the soft-drink and snack-food giant and one of only 11 female chief executives of Fortune 500 companies.
Although analysts expressed surprise at the timing of Nooyi's appointment as chairman, many praised the skills that she would bring to the job. Nooyi continued the strategy of making PepsiCo a well-balanced consumer-products company that was less reliant on sales of its flagship soft drinks. She also aggressively pursued international expansion.
Without further ado, let's have a look at what Ganesha has to predict about her upcoming year.
---
Indra Nooyi Kundli
Indra Nooyi Birth Details
Date of Birth: October 28, 1955
Place of Birth: Chennai, Tamil Nadu, India
---
Indra Nooyi horoscope analysis
Indra Nooyi was born with Libra Ascendant and the lord of Ascendant Venus is placed in 1st house in its own sign along with Sun-Saturn.
---
About Indra Nooyi Financial Growth
Looking at the chart and planetary influences the transiting Jupiter will remain favorable for Indra Nooyi's financial growth. She might face some challenges due to Saturn-Ketu's transit. It may also cause some delay in expected results in her major path during the remaining part of this year. But she would be able to manage things due to Jupiter's positive vibes.
Get your Janampatri to understand your hidden potential.
---
About her career growth
Fortunately, in the period starting from mid-February 2023, the planetary influences may bring some progress opportunities in Indra Nooyi's path which will help her to strengthen her position, globally. She may remain busy with day-to-day operations. Travels are on cards during the coming year 2023. Indra Nooyi may be quite active in her path and will get many travel opportunities.
Know about the upcoming opportunities in your career path with the Career Report.
---
Future Prospects
There is a possibility that Indra Nooyi may grab some progress opportunities in terms of rewards/appreciation/awards towards progression in the coming future. She might face some difficulties but she would be able to face and manage it very easily.
Know what the upcoming year has in store for you with the 2023 –  Ask an Expert Now
All in all, Indra Nooyi is a diplomatic and very balanced person. She always seeks perfection in her each and every task or work which makes her one of the successful professionals. She has consistently ranked among the world's 100 most powerful women. In 2014, she was ranked as number 13 on the Forbes list of The World's 100 Most Powerful Women and was ranked the 2nd most powerful woman on the Fortune list in 2015.
Ganesha wishes her a very happy and prosperous birthday.
To Get Your Personalized Solutions, Talk to an Astrologer Now, First Consultation with 100%
With Ganesha's Grace,
GaneshaSpeaks.com
---
---
Get 100% Cashback On First Consultation