Ganesha says Nano will rake in big bucks, but only gradually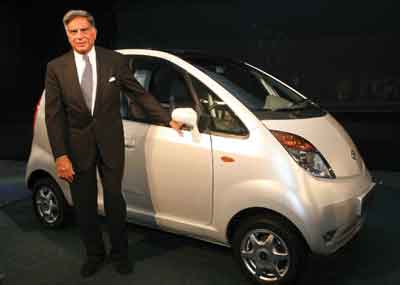 Shutterbugs clicked non-stop and those gathered erupted in a frenzy when the world's most awaited and most affordable little car Nano made its big debut in Mumbai on 23rd March, 2009. Though the Rs-1 lakh car will hit the roads only in July this year, the controversy that the entire Nano project was mired in due to its subsequent relocation from Singur, gave this launch a special significance.
It was a long-cherished dream of Tata Motors' chairman Ratan Tata to see every middle-class Indian drive his Nano. And, thanks to his foresight and business acumen, around 14 million frugal car enthusiasts in India will be able to afford Tata's wonder car.
So, while the stage has been dismantled and the lights are off post Nano's commercial launch, the world awaits to see how this tiny automobile will fare in the markets. Will the 'people's car' drive straight into their hearts? Ganesha does an astro-analysis and gives you the answer.
Nano's Commercial Launch
Date of Launch: 23rd March, 2009
Time of Launch: 19:00
Place of Launch: Mumbai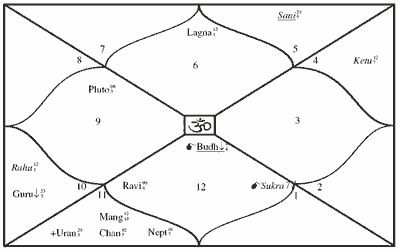 The ascendant Lord Mercury is debilitated and combust. Mercury forms a Neecha Bhanga Raj Yoga as it is in conjunction with exalted Sukra.
The launch has been done in the Mahadasha of Mangal, which is in force till August 2011.
Predictions
For the next eleven months, sales figures for Nano may not be as high as expected; it may pick up slowly.
Aggressive marketing is required for Nano and the same will be done by its makers.
Moon-Neptune conjunction indicates that gains will be sudden and, at times, Tata Motors may get large orders from institutes and organisations.
As the 6th House has a stellium, there are chances that the car may be bought by more people from the middle strata of society. Nano may also be used in the service industry like passenger transport, small cargo transport, etc.
The Parivartan Yoga between Surya-Guru-Shani indicates that Tata Motors will do good export business as Nano will be well received in the international markets, especially those peopled by lower income groups and service class.
Summary
Thus, Ganesha feels that while Nano will capture people's imagination, it will pick up sales only 11 months after it rolls out in the Indian market. Internationally, however, Nano will be welcomed with open arms and may do brisk business.
Ganesha wishes Ratan Tata all the very best!
With Ganesha's Grace,
Rikhav Khimasia
www.GaneshaSpeaks.com