Established in 1935 by Khwaja Abdul Hamied, Cipla is one of the largest bulk drug and formulations manufacturer in the country. Best known for producing low-cost, anti-Aids drug for HIV-positive patients, Cipla also offers hundreds of generic medications, prescription drugs, OTC products, veterinary products, technology for pharma products and processes.

With the tagline 'Caring for life', Cipla has made many breakthroughs in the field of medicine and has emerged as one of the fastest growing domestic companies in the Indian pharmaceuticals sector.

But will the company continue to be bullish against the backdrop of the global financial crisis? Ganesha takes a look.

Share Holding Pattern (in %)
Corporate bodies: 1.31
Directors and their relatives: 39.38
Foreign holdings: 21.90
Others including Indian public: 23.59
Government institutions: 13.82

Astrological Analysis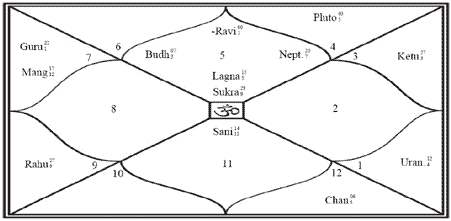 In the shadbal chart of Cipla, all the stars except Mars are in strengthening positions. In the natal chart of Cipla, Venus, Lord of production house, and Mercury, Lord of economic house and gains, are in the 1st House. Mars, Lord of destiny and development, is in conjunct with Jupiter, Lord of speculation, in the 3rd House.

Rahu (debilitated) is situated in the House of value and production. Saturn is posited in its own sign while Moon is posited in the 8th House. Ketu is posited in the benefit House of government, so the company is not enjoying the policies framed by the government, says Ganesha.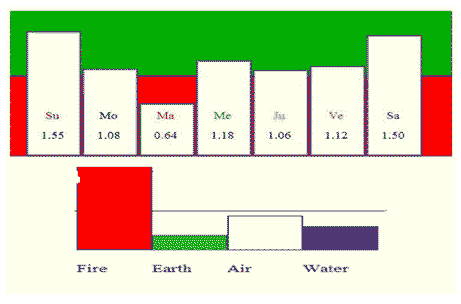 Jupiter will transit through Saturn in the 7th House till July 30, 2009. During this period, the company may add a new product to each category viz. Tablets & Capsules, Bulk Drugs, Aerosols, Injections/Sterile Solutions Liquids Creams, Tablets & Capsules, Agro Chemical Formulations.

A congenial environment may prevail in the organisation and Cipla may register sizeable increase in its output. Jupiter under favourable aspects indicates business tie-ups with foreign companies aimed at joint product/technology development, etc.

What next?

Currently, Saturn is passing through the 1st House and will remain till September 9, 2009. This period may cause tendencies of indiscipline and discontentment among workers, which can affect the company's standing. Workers, frustrated because of company's apathy towards their financial woes, may resort to protests. Detractors in the management may instigate employees to take advantage of the situation.

Crucial periods
From June 15 to July 12, 2009

Conclusion
For Short-term - Buy
For Mid-term - Buy
For Long-term - Buy


Ganesha's Grace,
Dharmesh Joshi
The GaneshaSpeaks Team