Is it going to be a turbulent period for the Airlines sector in India?
The year ahead will be good for the Airlines sector in India, says Ganesha in the wake of the recent Tata, Air Asia and Singapore Airlines alliance controversy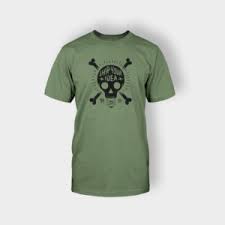 The Indian aviation sector, after enduring a number of hardships in recent times, is eying a time of recovery and consolidation. After Government of India allowed Foreign Direct Investment (FDI) up to 49% in the aviation sector, various foreign airlines have been eager to commence their operations in India. Confirming this trend, AirAsia- Asia's largest low fare airline, announced its joint venture with the Tata Group and Telstra Tradeplace to start a low cost airline in India, with its hub of operations based in Chennai International Airport. AirAsia holds 49% stake in the venture, followed by 30% stake of Tata Group and the remaining 21% stake owned by Amit Bhatia (Telstra Tradeplace). The airline is expected to commence its operations in September 2013.
However, this deal is already facing some 'turbulence' after Tata Group also recently announced a joint venture with Singapore Airlines, to establish a full service carrier in India. This announcement has not gone down well with Amit Bhatia as well as AirAsia. Adding insult to injury were the news reports that Tata Group had kept AirAsia informed of its parleys with Singapore Airlines for the joint venture, but reportedly, kept Amit Bhatia in the dark about the same. In addition, Tony Fernandes, the chief executive of AirAsia, has kept mum about the deal.
Will AirAsia-India manage a smooth take-off or will its wings be nipped in the bud by the reported rift between its major stakeholders? Ganesha find out….
Astrological Analysis
The astrological analysis has been done on the basis of the major planetary positions and transits in force currently, and also how would they effect the India's Horoscope.
It may be noted that all the Airlines matters related to India may remain in news, because in India's Dhan Sthaan (the House of finances and money), the ether ruled Jupiter is posited in the air element ruled Gemini. In context of the Airlines controversy related to Tata Inc., it may be noted that if any deal has to happen, it should take place before November.
However, if this controversy continues with the Singapore Airlines angle, then any deal that gets finalised between 07/11/2013 to 5/03/2013 may land into long-term issues, struggle or problems, as during this time-frame Jupiter shall be in a retrograde motion. However, overall speaking, this and the year ahead is going to be favourable for the Airlines sector, feels Ganesha. And, any developments shall in this area shall bring a boost to the sector.
Disclaimer : Please note that these predictions are meant only for entertainment, academic and research purposes, and not intended for any other use. The organisation shall not be held responsible/liable for consequences arising out of interpretation and usage of the same by any individual/ entity in any manner. Also, these predictions have been given by the calculations, purely on the basis of AVAILABLE data.
With Ganesha's Grace,
Bhavesh N. Pattni
The GaneshaSpeaks Team