What career am I meant for?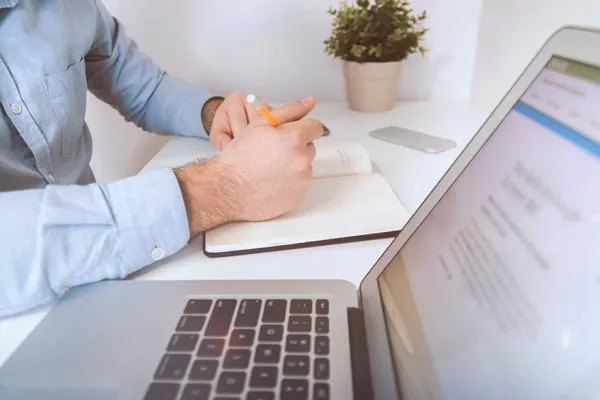 We all serve a purpose in this world. People are meant to do things that match their personality, knowledge and skills. Am I meant to do something in particular? To find the right career direction, there are much better questions to ask. The questions "What career am I meant for?", "What am I meant to do?" and "What is my destined career?" are hard to answer for everyone. Most of us sit with this puzzle at crossroads along the way in life. Being "meant" to do something or what am I meant for? This implies that there's a hidden answer somewhere inside a person. Or, that finding the right life direction is somehow predestined.
And that's exactly what is written in your birth chart which means that the answer is within you. Find out what your birth chart has to say about your future career. At GaneshaSpeaks.com we have the best experts to guide you in the right direction, whatever the confusion may be, with the expertise of numerous years the people here can help you out of your troublesome phase. Just ask astrologer by posting the query on our website and we assure to get back to you within 48 Hours. Just be patient and trust us with your current situation.
---
What am I meant to do in life?
If humans were meant to do something preordained from on high, chances are that they would have figured it out somewhere along the way, either in high school, college or sometime shortly after. But this isn't the case; most people are waiting for the answer to come well into their 40s, or longer, with no luck. There is this famous proverb which says "If the future doesn't come towards you, you'll have to go fetch it." This suggests a different approach, which is a more efficient way of figuring out what direction to steer your career. What's more coming in the way of your career? Ask An Expert Now!
---
Career Astrology: The factors to be taken into consideration
To answer your question: "What career am I meant for?" and "What is my destined career path", our Astrologers have to consider the following aspects:
1) The strength of the Lord of the 10th House
2) The placement of the Lord of the 10th House
3) The position of the Lord of the 3rd House
4) The position of the Lord of the 5th House
5) The placement of the Sun in your Chart
6) The placement of the Moon in your Chart
7) The influences of other planets on the 10th House of your Chart
8) The aspects of the other planets on the Lord of the 10th House
9) The dignity of the planets in your Navamsha Chart
10) Your Aatmakaraka Planet
11) Your Amatyaraka Planet
12) The ruling Mahadasha and Antardasha planets
13) Effects of the transiting planets
Yes, the Astrologer has to consider so many aspects to decode what career are you meant for and what opportunities you will get in the present moments.
The birth chart of a person is the key to every part of the astrological predictions of his/her life. Hence, a lot can be said and predicted about people, only by knowing their date of birth. Not only do their zodiac signs speak a lot about them, but their birth charts also give extensive details about their personality. When you are aware of your personality traits, this helps you to choose the right career for you. You can even Talk to an Astrologer to know the best career options based on your unique birth chart.
---
Which Career is there in my Destiny?
Everyone has to create their future. Suspend the notion that the future is waiting for you. Pretend the future is not a place or distant time, but an idea in your mind— more like a blueprint for what could be. Do the same with your past; pretend it's just collection of memories. Now, you're just standing there with no set future and no past. What have you got? The here and now.
The future is now. If this is true, then the theory that things will work out later doesn't ring so true. If the future didn't exist, then what? If there's nothing to find, nothing waiting for you and no destined meaning for your life, where do you go from here? That is why it is very important to work on your present situation to improve conditions for you in the future. Consult our expert astrologers, they will guide you and help you to rectify these errors in your life by going through your birth chart and planetary position.
---
What am I destined to do in life?
To answer the question-what am I destined to do in life? You need to find out-what am I best at? Figuring out what career paths you are best at has largely been a drawn out trial-and-error process. Some get strong clues to their genius at an early age, but many of them will wander for a decade or longer, often attaining an ill-suited advanced degree before the light bulb comes on. There's a better, faster way.
Career astrology is a field that can help individuals in such situations. Not sure which direction your career should go in? Thinking about making a career change? Or you just want to feel more fulfilled in your career; the astrologers at GaneshaSpeaks.com have the solution for almost all of these issues.
Astrology is the answer for anyone suffering from something along these lines. Once you know you can reach a particular point in life provided you put in the effort to do so, you can push yourself to work more and strive harder for your dreams. Even if the reading is not in line with your expectations, you will always get an idea about the future of your career and hence, you will have the opportunity of planning better for it.
---
Help from experts
Your answer will be prepared by Experts with more than 15 years experience, so you can be assured of highly accurate and trustworthy guidance. Your answer will be delivered to your email within 48 Hours. And, the answer that you will receive will be simple to understand and written in the words that you can easily understand.
So, go ahead and seek the guidance and clarity that can help you feel the difference.
With Ganesha's Grace,
The GaneshaSpeaks Team
---
---
Get 100% Cashback On First Consultation