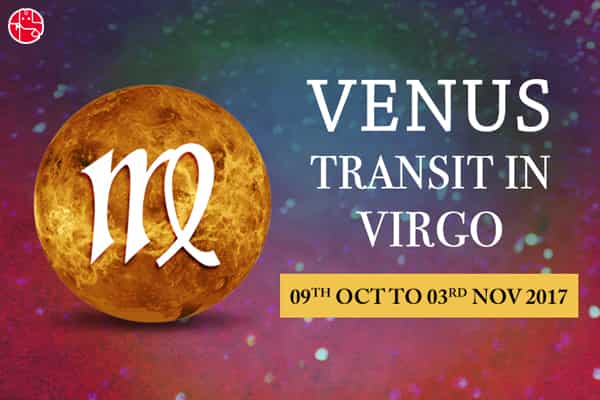 (Image Source: Internet)
Dates For Venus Transit:
Starts: 9th October 2017
Ends: 3rd November 2017
Venus: The Planet Of Love And Emotions
Venus symbolises love, feelings and emotions. Venus will enter the Earth sign Virgo on 9th October and will stay there until 3rd November 2017. Virgo Men and Virgo Women want their surroundings to be perfect and things get really different when Venus enters the Virgo sign. There are high chances, that during this phase, you may find flaws in your partner and may want to correct them. Your partner may misunderstand this and there are high chances that your romance may turn into conflicts. Your feelings and expressions may not match. You may not be able to show your sensitive side to others. Now, let us see how each of the 12 signs will get impacted due to this transit.
Venus Transit 2017: Venus In Virgo – Predictions For The 12 Moon Signs
Venus Transit In Virgo 2017 For Aries
- Venus Transit In 6th House
Venus Transit In Virgo 2017 For Taurus
- Venus Transit In 5th House
Venus Transit In Virgo 2017 For Gemini
- Venus Transit In 4th House
Venus Transit In Virgo 2017 For Cancer
- Venus Transit In 3rd House
Venus Transit In Virgo 2017 For Leo
- Venus Transit In 2nd House
Venus Transit In Virgo 2017 For Virgo
- Venus Transit In 1st House
Venus Transit In Virgo 2017 For Libra
- Venus Transit In 12th House
Venus Transit In Virgo 2017 For Scorpio
- Venus Transit In 11th House
Venus Transit In Virgo 2017 For Sagittarius
- Venus Transit In 10th House
Venus Transit In Virgo 2017 For Capricorn
- Venus Transit In 9th House
Venus Transit In Virgo 2017 For Aquarius
- Venus Transit In 8th House
Venus Transit In Virgo 2017 For Pisces
- Venus Transit In 7th House