Venus- Mercury in conjunction with Rahu in Leo: What can be the effects?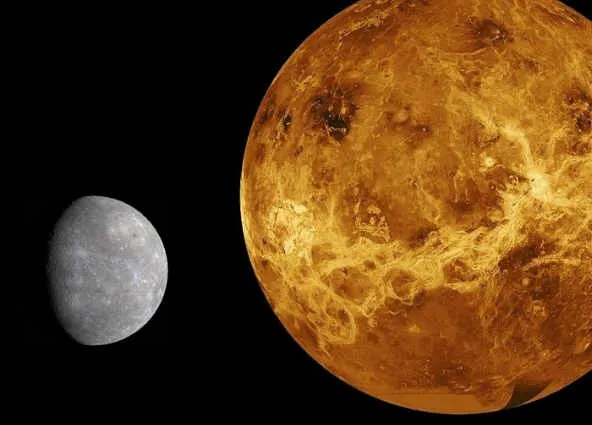 On 27th July, 2016, Mercury entered the Leo Sign and Venus entered the fiery Sign on 1st August, 2016 and they are currently in conjunction with the shadowy Rahu. You will have to be careful and alert, as unexpected troubles can get the better of you! Things at the career front may take drastic turns and you may be left reeling under the impact. Find out in this article why the path ahead may be a tricky one and what areas may get affected.
---
Mercury - the Communications Master
Mercury happens to be a very important planet in matters related to career, as it represents the crucial areas like technology, communication, commerce, finance and our decision-making abilities. Its conjunction with Rahu creates troubles, complications and errors in these areas, and you may be induced to take the wrong decisions. Are you confused about your career preferences currently? Or, is the dissatisfaction at the workplace giving rise to thoughts of setting up your own business? Then, our personalised report – Job or Business will settle your doubts and bring more clarity. Careful with the finances! Also, your finances will need to be handled carefully, and there will be chances of misappropriation or miscalculation in these matters. At the career front, there may be some errors in judgment. Also, are you confused about the ideal field for your career or business? Are you not satisfied with the current work responsibilities and is there a change that you are looking for? Then, the customised report Suitable Career/ Business Field For You will provide the expert view about the ideal field for you. Order now and get flat 60% off! Ideas under a cloud!You may tend to be restless and impatient and this may create hurdles in your path. There may be differences of opinion in important matters with colleagues. Also, you will feel that convincing others about your views is becoming exceedingly difficult. But, it may be possible that you are not being able to come up with the right ideas or words to put across your point. Errors in judgement may lead to major problems on the professional front. Also, you are advised to be very careful while entering into contracts or signing a deal. Have you been facing problems in love? Then, the customised Love Ask 3 Questions report will provide the right solutions.
---
Venus - the Cosmic Representative of Love and Harmony
Venus signifies presentation skills, interpersonal skills and harmony, amongst various other areas. It denotes the creative potential within us and the ability to look at things with an innovative and artistic perspective. But, during its transit through the Leo Sign, as it is afflicted by Rahu, there may be hiccups and blocks in the above-mentioned areas.Are you waiting for the right partner to enter your life? Know when the stars will smile bright as regards love and how to attract the right person in the hand-picked report – Attract Love. Personal Problems Affecting Professional Performance? Due to stress in married life or because of some misunderstandings in the personal sphere, your performance at the office may get affected. Even at work, there may be interpersonal issues and misunderstandings with colleagues. The path ahead may have a lot of mirages and you may get tricked by ideas or concepts, that are most unlikely to fetch the desired results. Has your marital sphere been passing through a rough phase? Then avail the customised report – Marriage Ask A Question and get expert solutions. Do you want to know how the upcoming transit of Jupiter in Virgo will turn out be for you? Are you awaiting major changes in your life? Then our customised Jupiter Transit Report will give you a good idea about the upcoming year.
With Ganesha's Grace,
Aaditya Sain
The GaneshaSpeaks Team
---
---
Get 100% Cashback On First Consultation