Siddh Yantra: Importance And Benefits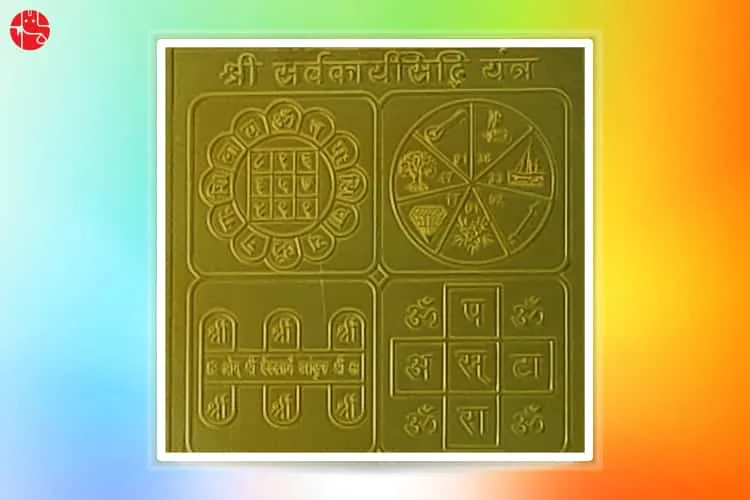 Hindu mythology is full of stories of divine power and energy. It was a common practice, in ancient India, to possess and use such energies. These divine powers were found in the Yantras and Mantras, which were an indispensable part of people in Vedic times. A Mantra is a sacred hymn, in Sanskrit, that is chanted repeatedly for meditation or some specific purpose. A Yantra is represented with the help of some geometric figure, that traps energy from Navagrahas that consist the cosmic vibrations.
Enlisted below are a few important Yantras. These yantras are worshipped for their specific benefits. These are also known as yantras for success.
Shri Yantra is for wealth
Akarshan Yantra helps in gaining attraction
Baglamukhi Yantra for victory over enemies
Brihaspati Yantra to appease planet Jupiter and to gain status
Chandra Yantra for calmness of Moon
Durga Ambajiyan Yantra to conquer enemies and Durga Bisa Yantra to invoke luck in business.
Ganesha Yantrafor removal of obstacles.
Gayatri Yantra to attain spiritual strength, mental peace and concentration while studying.
Surya Yantra is used to appease the Sun for intellect and healing Energy
Navagraha Yantra is to appease nine planets
Lakshmi Ganesh Yantra is worshipped to gain wealth and success.
Hanuman Yantra is for gaining authority, power and determination.
Kaal Sarp Yantra is used to nullify the effects of Kaal Sarp Dosha
Mahamritunjaya Yantra is for long and healthy life.
Siddh Yantra is also one of these important yantras. Let's find out more about the importance and benefits of the Siddh Yantra.
---
Importance of Siddh Yantra
Siddh Yantra has profound cosmic energy which attracts peace and prosperity in life. It is believed that Siddh Yantra holds divine energy force that shrugs off negative energy and negates the obstacles in life. Siddh Yantra is also important as it works as a shield against the influence of malefic Planetary Transit in the Horoscope.
---
Benefits of Siddh Yantra
There are numerous benefits of worshipping the Siddh Yantra. But one should always consult an expert astrologer for activating the yantra according to the compatibility with the zodiac sign. The benefits of Siddh Yantra are stated below.
It works to remove problems and hindrance from life.
It helps in attaining mental peace.
It helps in gaining confidence.
Offers luxury to the worshipper.
It also helps in gaining a respectable position in society.
It also helps to build Spiritual growth.
It escalates the chances of success in business or career.
Its worship fetches prosperity and joy in life.
---
How is the worship of Siddh Yantra helpful?
Siddh Yantra holds a supreme energy force that can transform one's life positively. Worshipping a Siddh Yantra after it is energized through pious rituals spreads positivity all around one's surroundings and it nullifies the unwanted effects of black magic or such practices from the premises. One who worships the Siddh Yantra is sure to be successful. Any childless couple may also be gifted after dedicated worship of Siddh Yantra. Anyone who worships the Siddh yantra wholeheartedly is bound to be prosperous, healthy and will gain confidence and success at every step of life.
---
Conclusion
There are numerous yantras for success which can be enshrined at a sacred place in the house. The Gayatri yantra and the Saraswati yantra help in achieving success in education fields. As mentioned in the article, the Durga and Ganesh yantra are also beneficial. But the Siddh Yantra is known to facilitate the devotee with overall success, in every aspect of life. Siddh Yantra will help the worshipper in the career, education, personal life, financial matters, and spiritual matters also.
To Get Your Personalized Solutions, Talk To An Astrologer Now!
With Ganesha's Grace,
GaneshaSpeaks.com
---
---
Get 100% Cashback On First Consultation