Ganesha advises the Zodiac Signs about the approach to adopt in 2016!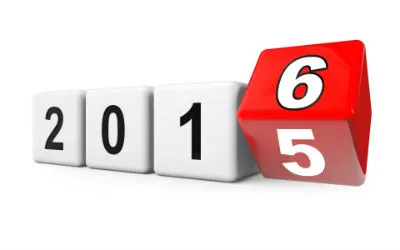 Welcome 2016
So, finally the year 2015 is drawing close to an end. Spirits will be high and there would be a lot of hopes from the new year 2016. What in 2016 should be your determined resolution? What sort of an approach will be favourable for you? Check out this New Year Special article wherein Ganesha gives some cool tips for each of the 12 Signs!
---
Aries
Ram One new year resolution for an Arien should be, not to ram into other people at every given instance, being strong willed is one thing and stubborn is another! Aspire, initiate and see the energy you then feel!
---
Taurus
The Bull Try not to lock horns with everyone you meet. Though you have the stamina, emotions and intellect exist with humans for a reason! Yes money does matter, family does too! Trust, Love and Persistence, will take you a long way! Read more about Taurus.
---
Gemini
The Twins Though the symbolic representation of yourself is dual, in 2016, you could try and not be in a double mind, for once. Help yourself with some clarity in thoughts, it will help those around you as well! Haste is waste, is also said for a reason. Read more about Gemini.
---
Cancer
 The Crab Though the pinch of a crab rarely kills, it does hurt and how! Though, it would be good to not pinch just because feeling impatient! Let being emotional and flexible be a strength, not weakness! Read more about Cancer.
---
Leo
Lion Roar of a lion is not unknown, to people in and out of the jungle! Royal, focused, but lazy! So one of the things, this king of the jungle, could improve on is laziness. Lets be more active and less lazy and there's no stopping you! Get to know more about Leo.
---
Virgo
The Virgin We know the soft hearted, ever helpful Virgin… there is also a slightly short tempered, impatient side to them. This year, Make not becoming self-serving, no matter what the provocation is! Logic and planning will take you a long way! Read more about Virgo.
---
Libra
The Scales A positive approach, good relationship maintenance! Usually, everyone is asked to do a balancing act. In case of Librans, you innately play your cards well…for once, let go and have fun! Live life and enjoy!
---
Scorpio
The Scorpion Though a firm, practical and hard working approach helps… a real pleasant change would be the part where you learn to forgive and forget, not want to take revenge! Try, the person feeling maximum peace would be you!
---
Sagittarius
 The Centaur Not only target oriented but to possess the capability of hitting bulls eye is a definite plus! You also have this beautiful ability to not take life too seriously, take care and let remain a plus. Could do even better with being more alert and sensitive towards the feelings of near and dear ones! Read more about Sagittarius.
---
Capricorn
The Goat Planning, putting in efforts and achieving growth is all good! But life does exists beyond materialistic things as well! This year, a little more sensitivity towards relationships would do wonders for a Capricorn! How this works will depend on how well a balance you create between things and relationships!
---
Aquairus
The Water Bearer Intelligence and a positive outlook towards life, both are assets. And you possess both! To waste both and more… all you need is a moment's madness! A little more patience and less impulse could lead you to victory. Read more about Aquarius.
---
Pisces
The Fish All need to remember that storms could be lying under calm waters! Though social and helpful, there is a difference between being generous and gullible! Your creative soul surely possesses the wisdom to know the difference. Enjoy the colours of life! Get to know more about Pisces.
To Get Your Personalized Solutions, Talk To An Astrologer Now! 
With Ganesha's Grace,
---
---
Get 100% Cashback On First Consultation