Importance Of Char Dham Yatra For Hindus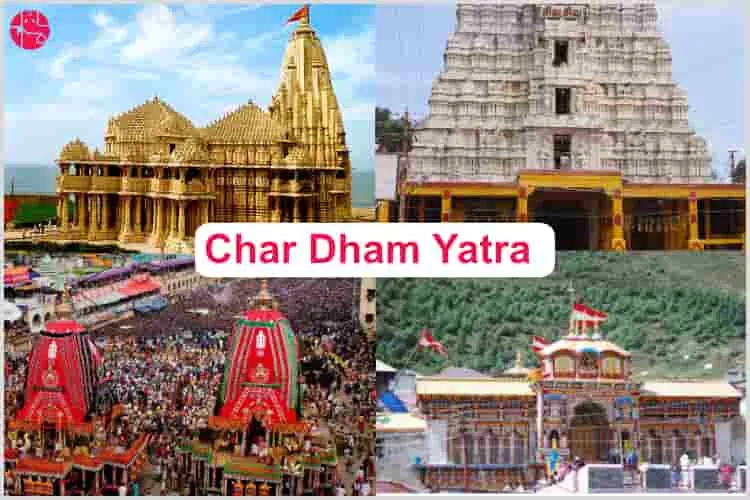 We often come across our relatives and family members doing sacred pilgrimage or Chardham yatra. Some do it for religious reasons and some for mental peace. Have you ever wondered what are these Char Dhams and what significance do they hold in Hindu Mythology and for Hindus?
Purchase The Career Prospects Report And Avail Career Advice
---
What is Char Dham?
Char Dham means four abodes of God or holy destinations. The Char Dham Yatra also named as Teerth Yatra comprises four sacred pilgrims namely Badrinath, Puri, Rameshwaram, and Dwarka.
In fact, the Char Dham or four sacred pilgrims of India are located in four different directions of India which are mentioned below:
1. Badrinath: In the North
2. Rameshwaram: In the South
3. Jagannath Puri: In the East
4. Dwarka: In the West
But there is also an another Char Dham which is known as "Chota Chardham" situated in Uttarakhand also known as "Land of Gods".
It is one of the most popular religious destinations in India, where millions of people visit every year. Through Char Dham Yatra in Uttarakhand, you can explore:
Badrinath Temple: Temple of Lord Vishnu, known as "Badri Vishal"
Kedarnath Temple: Shrine of Lord Shiva, It is a part of Panch Kedar and one of the 12th Jyotirlingas
Yamunotri: Origin of River Yamuna, Temple of Goddess Yamuna is located here
Gangotri: It is the Origin of holy River Ganga, Here is the Temple of Goddess Ganga
Hindus believe that by completing the Char Dham Yatra, one gets freed from all the sins did in the past and attained moksha or salvation. It is believed that the Char Dham is immensely liked by Lord Vishnu. It is said that He meditates at Badrinath, takes his bath at Rameshwaram, dines at Puri, and retires at Dwarka.
---
Char Dham and it's Hindu Mythology
In Hindu mythology, it is believed that Shri Adi Shankaracharya coined the term Char Dham. These four shrines have a great significance and place in Hindu Mythology. According to this mythology, Shri Adi Shankaracharya acquired freedom from reincarnation in the Shri Badrinath Dham.
The first place Badrinath became prominent when Nar-Narayan, an incarnation of Vishnu did Tapasya, and during that time, this place was filled with Berry Trees known as Badri in Sanskrit. It was therefore called Badrinath meaning Lord of Berry Forest.
The second-place Rameshwaram got its importance in the Treta-Yug when Lord Rama built a Shivling and worshipped to get the blessings of Lord Shiva. The name Rameshwaram means "The God Of Lord Rama"
The third Dham Dwarka got its importance in Dwapar Yug when Lord Krishna made Dwarka his residence.
The fourth place, Jagannath Puri or Puri Dham has its mentions in the Skanda Purana, Brahma Purana, and other Puranas. It is said that Lord Jagannath was originally worshipped as Lord Neela Madhaba by a tribal chief (Savar King) named Viswavasu.
---
What is the significance of Char Dham yatra for Hindus?
The Char Dham Yatra is considered as a must visited pilgrimage in order to get salvation. In India, Hindu believe that Char Dham Yatra opens the gates of salvation by washing away all their sins. It is also believed that the journey must be undertaken at least once in a lifetime.
The Char Dham Yatra purges the mind of pilgrims and offers them huge peace of mind. Further, it takes them close to almighty, which showers his blessings on them profusely.
To Get Your Personalized Solutions, Talk To An Astrologer Now!
With Ganesha's Grace,
The GaneshaSpeaks Team
---
---
Get 100% Cashback On First Consultation