Are you planning to buy gifts for your close ones? Then Ganesha has some special suggestions.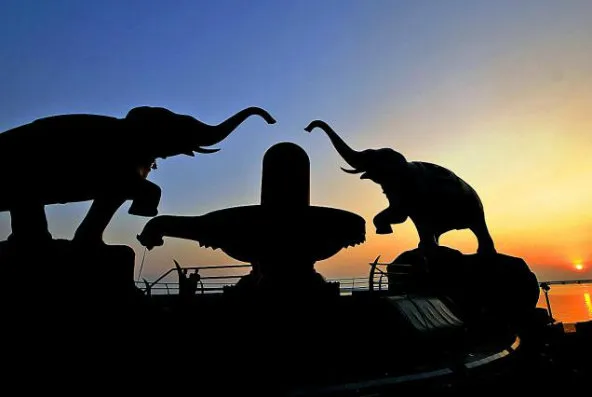 Every year, the pleasant weather and divinity come along in the month of Shravan. We are going to encounter these beautiful changes of nature filled with the blessings of Lord Shiva again during Shravan in 2016. The month of Shravan is known for the wonderful festivals that it brings with it. During these festivities, it is considered to be good to gift near and dear ones with some nice things which will add value to their life. But, what can be the special gifts that you can present to your near and dear ones? Don't get confused, Ganesha has some wonderful suggestions, which can make for amazing gifts and will surely bring a smile to the face of the receiver.
---
Gemstones
Moti or Pearl:
Ganesha advises that during the Shravan month you should gift pearl to your near and dear ones. Because of its resemblance, pearl is associated with the Moon, that rules the water element and carries the Shiva Shakti energy. A pure and energized Pearl Gemstone by GaneshaSpeaks.com will bring happiness and enable you to realize your unique identity and calm down your emotions and mind. It makes you aware of your own personality, feelings, and sensuality.
Yellow Quartz or Citrine:
Do you know, during the Shravan month, the climate and the conditions tend to have a negative impact on the major areas of your body like stomach, metabolism, skin and even blood circulation? Ganesha suggests you wear Citrine to be able to fight the water borne diseases and factors causing weakness. Citrine actually improves your self-realization. It enables you to take precautions against any danger, issues, and troubles. A clean and energized Citrine by GaneshaSpeaks.com empowers your self-belief and self-confidence and ensures a balanced energy flow between your Heart and the lower body. It helps you send out clear and positive intentions. Thus, you yourself can wear the gemstone Yellow Quartz or Citrine and gift it to your close ones.
---
Rudrakshas
14 Mukhi Rudraksha:
Symbolized by Lord Shiva, the 14 Mukhi Rudraksha is called the "Deva Mani" (the divine gem) and is also one of the rarest Rudrakshas on earth. This Rudraksha is considered to have come directly from the eyes of Lord Shiva who himself wears this bead. Shiva Purana praises about how fourteen Mukhi Rudraksha rules the cosmic world and humans and is regarded as the favorite possession of all Gods and Goddesses. A clean and empowered 14 Mukhi Rudraksha by GaneshaSpeaks.com will bless you with spiritual progress and the virtues of Lord Shiva. Ruled by the planet Saturn, this Rudraksha also helps counteract the malefic effects of Saturn.
5 Mukhi Rudraksha:
The 5 Mukhi Rudraksha is very popular and easily available and is known for its efficacy. The 5-faced bead is known to represent Lord Kalagni, which symbolises the 5 forms of Lord Mahadev. Planet Jupiter or Brihaspati is associated with this powerful Rudraksha, thus if this bead is used on a daily basis, then the auspicious influence of planet Jupiter can be increased. This Rudraksha enhances intellect and wisdom, and blesses a person with great presence of mind and self-awareness. It gives a greater understanding of things and a sharper grasping power. In this holy Shravan month, bring home the divine 5 Mukhi Rudraksha and also gift it to your close ones.
---
Yantra
Maha Mritunjay Yantra:
Lord Mrityunjay is the conquerer of death. This yantra represents omnipotence and omnipresence. Lord Mrityunjay is the doctor of soul and sentiments. Maha Mritunjay Yantra is the most potent divine item to safeguard yourself and your close ones from calamities and misfortunes. An attuned and empowered The Maha Mritunjay Yantra by GaneshaSpeaks.com during Shravan Month will protect you from grave dangers, fatal diseases and makes you courageous and healthy and bestows you with wealth, health and happiness, good fortune and fame.
Ganesha Reminds You-
Dip this yantra into water and drink the holy water as " Charnamrit" to control and cure any disease you face during Shravan month.
Sprinkle the holy water in the house. It brings purity, safety and comfort at home.
The puja of Maha Mritunjay Yantra is like that of Kali or Durga Yantra.
Wishing you all a very Happy, Healthy and Prosperous Shravan Month 2023!
Talk to an Astrologer Now, First Consultation with 100% Cashback! 
With Ganesha's Grace,
The GaneshaSpeaks Team
---
---
Get 100% Cashback On First Consultation