Sartorial Sense of various Sun Signs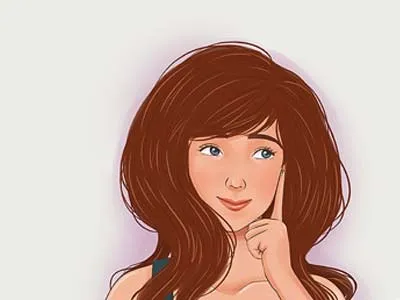 With myriad brands, each with their own style quotient, flooding the markets and malls, you may be spoilt for choice when you go out shopping to replenish your wardrobe. You may even find it difficult to decide whether to go in for casuals or formals – or even what colours to opt for. Fortunately, what kind of clothes suit you depend to a great extent on your zodiac sign. And, you need look no further for help, as here we provide you tips based on your sun sign which can help you buy the right clothes and accessories for yourself.
---
Aries
Shades of red and brown suit the personality of the Ram, as they have a fiery temperament. Both men and women of your sign are bold about their dress sense, and are likely to be the trend-setters. So you really need not worry about fashion, as whatever you choose to go with tends to become the fashion. Buy anything that accentuates your sharp features.
Read more about Aries.
---
Taurus
Being an earth sign, the Bulls prefer to go for green and off-green colours, or light shades of purple, pink and yellow. You tend to be somewhat sensuous in your demeanour, so you should go for things that highlight your personality and taste. Apart from trendy clothes, women of your sign need to have a good stock of jewellery and scarves; while men need to be have a good collection of ties.
Read more about Taurus.
---
Gemini
You Twins love to stand out in a crowd, so any bright colour will do for your clothes – and you are quite capable of carrying off white with the same élan that you carry off black. Of paramount importance to you is making a defining fashion statement. So, stand-out accessories, such as rings, bracelets, bags of all kinds will highlight your personality.
Read more about Gemini.
---
Cancer
The Crabs are not much into fashion. In fact they prefer to be more traditional in their choice of clothes. The colours they go for are beige, or a creamy off-white shade – both men and woman alike. You can carry off almost anything very well, but as you mostly have a good physique or figure, go for the kind of outfits that make your natural attributes stand out. Read more about Cancer.
---
Leo
The Lions love to flaunt their wares, so they generally prefer bright, and shiny colours when it comes to selecting clothes to buy. You love to blaze the trail, and what you wear, clothes or accessories, usually sets off a fad. The more famous the brand, the better you like it, and the best brands give you a sort of high. Even in T-shirts and denim jeans, you look great.
---
Virgo
The earthy Virgins prefer to go for colours that gel with the nature around them, such as forest green, brown, or even sky-blue. Since you are so meticulous and such a stickler for punctuality, the one accessory that you will be totally incomplete without is a wrist watch. Select one with a faux-leather belt, to go with the belt in your jeans or trousers.
Read more about Virgo.
---
Libra
Pastel colours, especially the various shades of green, are very suitable for the happy-go-lucky and balanced Scales. You also wish to be the centre of attraction wherever you go, so you need to select the type of clothes that will catch eyeballs – slightly revealing and yet not vulgar. However, many of you are not at all finicky about clothes and would prefer to wear anything casual.
Read more about Libra.
---
Scorpio
The Scorpios are high on the sensuous quotient. They are also flirty by nature, though they can be very subtle about it, so they like to wear clothes and accessories that will make the other sex stand up and take notice. It's a sexy gown in shades of purple or pink for the woman, and casual T-shirts in the same hue for the man. You might throw in a pair of trendy goggles for good measure.
---
Sagittarius
The colour that defines the Archer is turquoise. They are probably the most casual dressers of the zodiac. Nobody carries off a T-shirt and a pair of distressed jeans or denim shorts better then them. The women can go in for body-hugging leggings or jeans with stilettos, while the men of your sign would look outstanding in high-heeled suede leather boots.
Read more about Sagittrius.
---
Capricorn
Black and see-through fabrics are what the Goats are usually after. They are an eccentric lot and always strive to be different in everything they do. It includes the clothes they wear, which means they will make sure of going diametrically opposite to the trends. If checks are in fashion, they will go for stripes and the other way round. But they are always tidy, never shabby in appearance.
Read more about Capricorn.
---
Aquarius
Everything that was jazzy in the old-fashioned days, say about half a century ago, such as bright and gaudy colours, is what the Water-Carriers favour. Broad flares, loose and yet slightly revealing tops suit their personality. Even their footwear is more likely than not to be old-fashioned, such as wedges and platforms. Home-wear is sure to include a sheer negligee.
---
Pisces
The great dreamers of the zodiac, the Fish favour clothing that reflects their personality best. Although they may not be mad after fashion, they do try to make style statements. Pastel colours, preferably yellow, orange or blue, are what the Fish favour when they go out shopping to overhaul their wardrobes. A corduroy or a denim jacket is imperative for them. Read more about Pisces.
You may like to read about your horoscope:
Read your free daily horoscope
Read your free monthly horoscope
Read your free weekly horoscope
Read your free yearly horoscope
Read about your zodiac sign
For Instant Solutions! Talk To Astrologer Now.
With Ganesha's Grace,
The GaneshaSpeaks Team
---
---
Get 100% Cashback On First Consultation