Reason Behind Eating Til On Makar Sankranti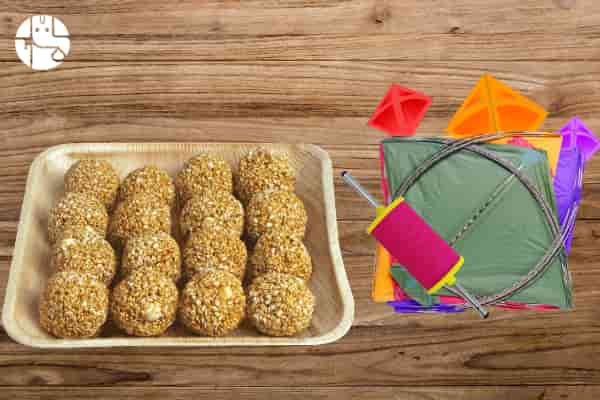 This time the festival of Makar Sankranti will be celebrated a day later i.e. on January 15, as the sun is Uttarayan after sunset. The powerful Sun in the Navagrahas is entering Capricorn from Sagittarius on the night of 14 January at 7.52 pm. However, the holy period of Makar Sankranti will be from 1.28 pm on 14 January to 11.52 am on 15 January. In such a situation, charity and bathing can be done on both the days. There is a tradition of donating sesame seeds on the day of Makar Sankranti and people also consume foods made from sesame seeds. There are religious as well as scientific reasons for this.
Religious Aspects of Sesame
On the day of Makar Sankranti, one hundred times the fruit is obtained by donating sesame seeds.
– Donating sesame seeds or taking material made from sesame gets rid of troublesome planets.
It is believed that by worshiping Lord Vishnu with sesame seeds every day in the month of Magha, all the troubles are removed.
– The lord of Capricorn is Shani Dev. Despite being the son of Surya, he has a hostile relationship with Surya. In such a situation, there is no trouble due to the presence of Sun in the house of Saturn, so sesame seeds are donated and consumed on the day of Makar Sankranti.
Scientific aspects of sesame
Sesame and jaggery are hot. Its consumption keeps the body warm.
Sesame oil also provides plenty of moisture to the body.
Copper, magnesium, iron, manganese, calcium, phosphorus, zinc, vitamin B1 and fiber are found in abundance in sesame.
By consuming sesame, the body gets plenty of calories.
Sesame is an antioxidant, which destroys the germs present in the body.
With the blessings of Ganeshji,
ganeshspeaks.com