Effects Of Rahu Ketu Transit 2017 For Pisces Moon Sign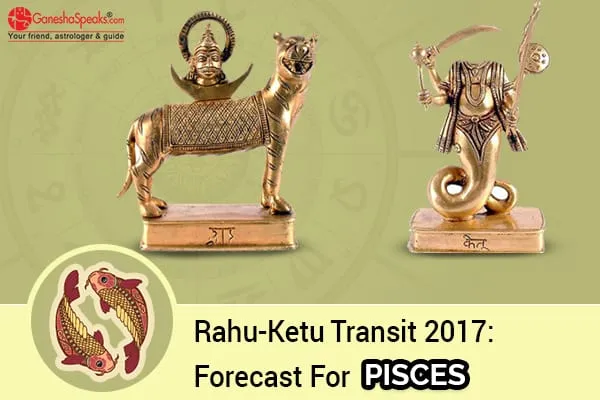 ---
Rahu Transit In Cancer 2017 For Pisces
– Rahu in the 5th House
The Rahu transit in Cancer will primarily affect your ability to concentrate and keep your mind stable, and this may in turn affect your performance. This will not be a good time for venturing in the stock market arena, as Rahu will keep creating a lot of confusion, thereby inducing you to commit mistakes. There may be sudden financial losses, so you will have to be careful in your financial decisions. The health and general performance of your children may cause concern.
Those into a relationship may face some complications and thus you are advised to maintain a very high level of transparency so as to prevent unnecessary misunderstandings. The 5th House happens to be the house of the House of the karmic credit earned from the past life and Rahu in the 5th House can partially open up your fortune reserves. This aspect you will be able to experience in the sudden support of luck that you may be getting in various situations. During this transit, your mind will be buzzing with a lot of creative ideas. The new ideas will help you to achieve breakthroughs in the areas where things have been stagnated from long.
Do you want to know how this transit may impact your finances? Avail the exclusive Rahu-Ketu Transit Report For Finance now!
---
Ketu Transit In Capricorn 2017 For Pisces
---
---
Get 100% Cashback On First Consultation