What lies ahead for the US President Barack Obama? Ganesha reveals on Obama's birthday!.
Published on July 31, 2015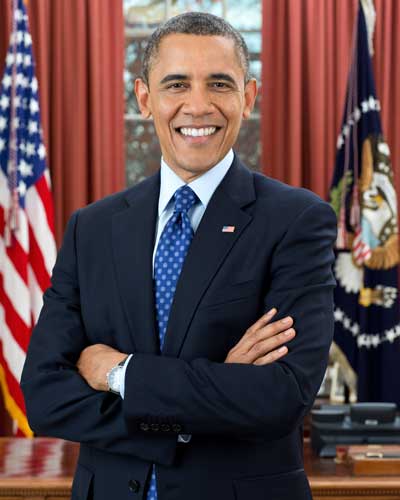 The official state head of the world's biggest and most influential super power, the United States of America, Barack Obama turns a year older on 4th August. The august and truly Leonine President is currently running his second tenure in the presidential office, and is possibly gearing up for the next term. Well, in his tenure, Obama has had his fair share of both highs and lows, yet he remains an icon, as the first African American President of the US, and man whose charm knows no boundaries.  Here, Ganesha takes a look at the Natal Horoscope of Barack Obama, and checks out what the Heavens above have in store for this elegant, modest yet supremely powerful man….
Barack Obama – President of America
Date of Birth :-  04th August, 1961
Time of Birth :-  19.24
Place of Birth :- Honolulu (HI) USA
NATAL CHART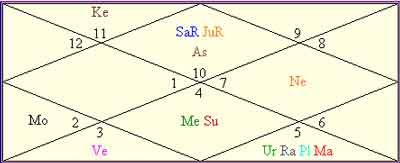 Astrological Predictions :- 
The current Planetary transits will be giving mixed influence to the Planets posited in his Natal Chart. Ganesha feels that President Obama would be working hard, but there is not much progress indicated currently  as  the transit of Jupiter will be negligently favourable for him. It will be transiting over the Natal Mars and Rahu through the 8th House, which will be aspecting his Ketu posited in the 2nd House in his Natal Chart till 11th August, 2016. This transit may not prove to be very conducive or it may not give the required or desired influence to his Natal Chart. He may plan to visit other countries also and there may be some interactions with leaders of other countries. He would play an instrumental role in forming various strategies to counter terrorism. Jupiter is activating his Natal Mars, which in a way is very favourable as he will plan and make  the defense and security establishments-systems stronger during this period and will win over the confidence of the people of USA.
He will be under the influence of major period of Saturn and sub period of Mercury till 6th April, 2018, so fortunately he will be able to negotiate and deal well with the team of bureaucrats/diplomats/secretaries/ministers under him and opposition parties confidently and during this period, he would be protected from the adversities. He would be able to maintain the supremacy of USA on world level and he would also play an important role in making USA take important decisions relating to various global issues.
Though it may not suit his style of working and policies, he will have to compromise on a lot of areas and also he may have to take a few decisions which may not go down completely well with the people, which may dent his image, as Rahu will be transiting over the Planets posited in the 8th House and Ketu will be transiting over Natal Ketu  through the 2nd House, post January, 2016 in his Natal Chart.
He will have to pay more attention on his financial and fiscal policies  and  the working methods of the financial organisations, controlling and analyzing the implemented systems and planning for the future program post 30th January, 2016.
The transit of Saturn will be aspecting his retrograde Jupiter and swagruhi Saturn posited in the Ascendant and his exalted Moon posited in the 5th House and also will be aspecting Planets of 8th House till January 2017. He may remain disturbed due to excessive work or various political pressure. The opposition parties may create an uncomfortable situation and he may to face sudden setbacks also. He may have to undergo unwanted stress in various areas till the above said period. He may not feel satisfactory with his own performances.
He will have to be careful with his health and take extra precaution to remain healthy. He will have take care from the external forces which may disturb his management and administration, creating troubles for him in maintaining proper functioning.
He may not be able to get the policies/systems implemented  at the speeds at which he wants. There may be unexpected delays in the completion.
Ganesha wishes a very happy birthday and a great time ahead to Mr Barack Obama.
With Ganesha's Grace
Rantidev A. Upadhyay