How To Choose Suitable Perfumes According To Your Zodiac Sign?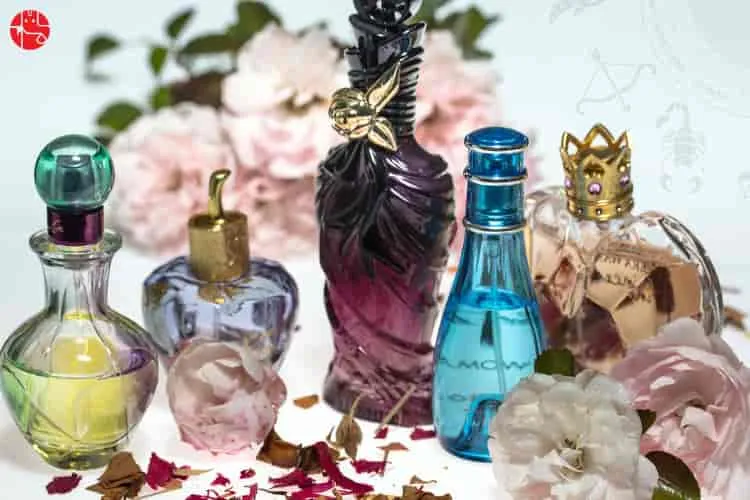 Winter is on its way, and many of you would want to infuse new perfumes into your wardrobes. Why not start now with the help of perfume astrology?
Fragrances have such powers that they can simply turn the time and bring us down the memory lane. The mere remembrance of a place or happy moments spent with loved ones would bring the same aroma you felt back then. The serenity that travels right to your soul when you wear certain perfumes can be difficult to express in true sense. But that's the same feeling which makes us feel good throughout the day. Hence, it is really necessary to choose the right one.
Choosing the perfect perfumes that can rightly showcase your personality can be a daunting task. After all, it's not just about the scent, but also about how it would portray your own uniqueness. Why not look at the stars this time and get the right perfume for you? To make it simple for you, we have curated these scents as per 12 zodiac signs that you can add up in your wardrobes and make the winter even more joyful and memorable!
Whether you reflect your zodiac sign traits strongly or not, these perfumes as per your zodiac sign might prove to be the perfect blend for you. Ganesha has come up with fragrances that can be your unique identity as per your zodiac sign. Read more to find out your perfume.
---
Best Fragrance For Aries
Putting your best foot forward and keeping up with your dynamic and courageous personality may require something soothing as well as refreshing to you, Aries. You also take a stand for yourself and people who are around you. The perfect perfumes that would cope with your personality should as well be bold and impressive. Floral scents mixed with citrus would perfectly compliment your Sun-powered charm. Citrus scents can also be mixed with vanilla and black pepper to enhance your personality. The combination would simplify your need of being top-notch in your projects. Choosing notes of neroli, frankincense, black pepper, and clove, can emphasize your Aries energy, and soften your aggressive nature.
---
Best Fragrance For Taurus
As an earthy sun sign, Taurians want everything in its materialistic as well as natural form. You are set in your own ways and move forward at your own pace. You love to treat yourself with nothing less than the best and also love luxury. So, perfumes which have earthy scents would go perfectly with you. Hence, light woody scents, sandalwood, and a hint of spice would be alluring to you. You can also choose a perfume with its base note drawn from rose. Along with rose, you can also add honeysuckle, apple, oakmoss, and magnolia. This combination makes you less rigid as it is impelled by a romantic blend of beauty, sensuality, and devotion.
---
Best Fragrance For Gemini
The fun-loving and witty Geminis can go for the fragrances which can enhance their cheerful persona. You may find it a bit difficult to find the best perfumes to match the two sides of your personality. You are playful and curious, and hence you can have a fragrance like Bergamot. This is the aroma that can uplift your spirits and calm rattled nerves. As the twins can be whimsical and moody at times, fragrances like lavender, mint, and lemongrass revel both these personality aspects. Balance your feminine side with a base note of floral scents and the combination would just work for you.
---
Best Fragrance For Cancer
Cancerians like fragrances which are floral and sweet-romantic in natural form. These scents reflect your motherly nature and enhance the sense of being. Your perfumes can include notes of jasmine, chamomile, lily, lemon, and white rose. These are nurturing by nature and help curb your mood swings. Being sensitive and homely, you love scents which are romantic and with a floral base. You can also go for perfumes made of orange blossom and vanilla notes which can make you feel at home wherever you are. Just a little sprinkle and you are all grounded into deep calmness.
---
Best Fragrance For Leo
Leo, your love for fashion and being a complete show stopper makes you appreciate the best in class perfumes. As a Royal sign, you would also choose a fragrance that would be authoritative and poised. Please do not get taken away with those exorbitant packagings and labels. You are also warm-hearted and romantic to the core, hence a floral or fruity fragrance would simply make your world shine. Also, lime or citrus, rosemary, jasmine, and juniper are the notes you can include in your perfume wardrobes. These are warm and playful like you, plus they can keep your day going when you feel a bit lazy.
---
Best Fragrance For Virgo
The perfectionist Virgos love to dig deep when considering new ideas. You prefer to opt for something really flattering and earthy as well as refreshing. Truly hard working, you would not step back when it comes to giving your best in relationships or work. Subtle and sensual scents would simply enlighten your day. You can also include vanilla as a base note or a beautiful fresh citrus base. Lavender can be your true mate when you have an urge to remain calm and composed. On the other hand, sage can be a mesmerizing fragrance to calm your natural Virgo tendencies. Fennel is a green aromatic fragrance to keep you energized.
---
Best Fragrance For Libra
Librans are friendly and easy-going people who usually prefer unique fragrances. You would not keep a signature fragrance but rather keep several different ones in your wardrobe. You get attracted to those perfumes which are as soft and cheerful as you. As you are romantic and sweet, a note of rose would be a match for you. Other scents that greatly compliment you include sandalwood, florals, and sensual undertones. These would rightly reflect your elegant and classy side. Chamomile can be another option when you want to mellow down and drown your energies into comforting and soothing moments.
---
Best Fragrance For Scorpio
Dramatic and clairvoyant Scorpions like to wear fragrances that can match with your mysterious personality. You go for quality rather than quantity. Include orientals and they would simply suit you. You carry this perfume in your own natural ways. You can also go for chocolate, black pepper, lotus, and elegant floral fragrance notes. These exotic scents would simply define your statement and go well with your mysterious persona. Another plant that can entice your magnetic personality is the beautiful hyacinth.
---
Best Fragrance For Sagittarius
The explorers of the zodiac, Sagittarians can have multiple variations when it comes to selecting perfumes. You are a fire sign and hence the fragrances which are your go-to can be ginger, saffron, cinnamon. On the other hand, you can also opt for flowery scents like wild pink, carnations, heather, and dandelion. You can also infuse your wardrobe with punchy florals and citrus. As your love for adventure and fun never fades, citrus and woodsy notes will uplift your spirit and refresh your day.
---
Best Fragrance For Capricorn
Goal-oriented Capricornians can go with woodsy tones like sandalwood. You value the things that are of historic significance and so the perfumes which have an old essence are apt for you. You also love fragrances that are warm like florals. Include notes of fragrances like mimosa, vetiver, and myrrh which will help rejuvenate your creative side and bring positivity in your mind. These are the flowers that can be energizing and would simply brighten up your day relieving you from overthinking. On the other hand, notes of lilac and tulip can prove to be great for your strong and sensual personality.
---
Best Fragrance For Aquarius
The humanitarians and nature-loving Aquarians can be choosy when selecting a perfume. It should be suitable for the environment after all. You can surely opt for the eco-friendly fragrances like fruity, orange blossoms and sandalwood. Patchouli is also another good scent for you as it is as eccentric as you. No unconventional scents for you as you want your perfumes to be just like you, simple and gentle. Lavender, cedar, vanilla, and oriental aromas would be the right ones which would entice you and blend just surprisingly with your skin.
---
Best Fragrance For Pisces
Pisces being the ocean lovers and imaginative, fruity and oceanic fragrances would appeal you the most. You also get enticed with dreamy scents which are unusual and a bit historic, like sandalwood. You are romantic and deep as the water of the ocean and so the perfumes which you can add to your wardrobe and can include notes of water lily, aqua as well as white orchids. Apple and gardenia fragrances would also be enticing to keep you calm and have a refreshing effect.
With so many scents to choose from, now you can select the one according to your zodiac sign. It might also turn out to be your signature fragrance.
To Get Your Personalized Solutions, Talk to an Astrologer Now, First Consultation with 100%
With Ganesha's Grace,
GaneshaSpeaks.com
Read this article now : Pradosh Vrat 2020 – Dates, Benefits, Rituals and Story
---
---
Get 100% Cashback On First Consultation