Nipah Virus: Is Kerala Prepared for Another Outbreak?
Published on November 8, 2021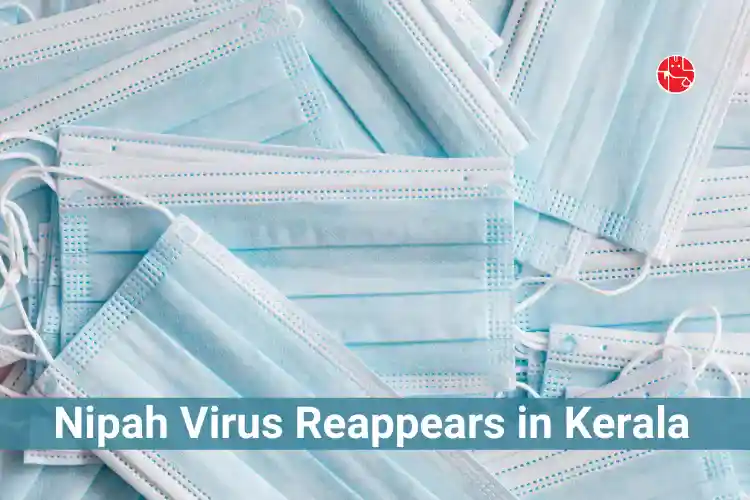 Already struggling with an alarming number of COVID-19 cases every day, Kerala is one of the most vulnerable states in India right now. Amidst that, news of the deadly Nipah virus spreading from Kerala surfaced on Sunday when a boy, 12, died of the infection in Kerala. The state was thus reminded of all the bad memories of the Nipah outbreak of 2018. So, what should we expect next?src="https://images.ganeshaspeaks.com/Content-OtherImages/nipah-virus-in-kerala.webp" alt="Nipah Virus Reappears in Kerala after Years" title="Nipah Virus Reappears in Kerala after Years"
Can Nipah Be Stopped?
The country's concern about the Nipah virus is justified; the news of the Nipah virus arrived on Sept 5. If we look at the horoscope of this day, it does not seem too grim, thankfully. Therefore, there is a possibility that the efforts of scientists regarding the Nipah virus will pay off and soon, the government efforts to control an outbreak will be successful. Compared to Sept 5, the planets that brought coronavirus to Kerala were much stronger. In short, the Nipah will not be as powerful.
Nipah Outbreak of 2018 in Kerala
The Nipah outbreak of 2018 in Kerala claimed 17 lives, and two patients were able to recover fully. The virus's origin was Kozhikode in Kerala, the same place this new case has surfaced from. Registering the first case on May 2, 2018, the state was declared virus-free on June 10, 2018.
Your Accurate Personalised Astrology Predictions Are Just A Call Away – Talk To Expert Astrologer Now!
With Ganesha's Grace,
Astrologers trained by Shri Bejan Daruwalla.
GaneshaSpeaks.com