Know The Impact Of Mithuna Sankranti 2023 On The 12 Moon Signs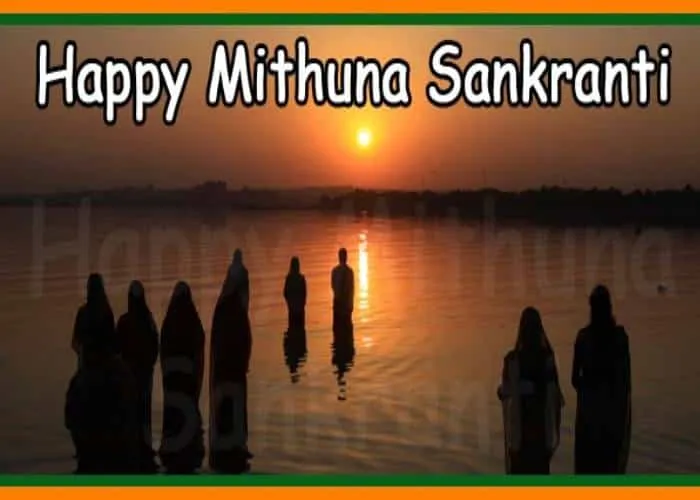 The ancient Indian tradition (and several other traditions in different parts of the world) believe that the conditions on planet Earth form an integrated system with the outer space and the cosmos. Thus, the destiny of every human individual is recorded in the writings on heaven. And these writings are present in the form of planetary positions, which are deciphered by Astrology in order to guide people to better their living conditions. Well, planetary developments are happening all the time. And one of the prominent astral development which is all set to take place is Mithuna Sankranti.
The literal meaning of Sankranti is when a planet exits a zodiac sign and enters another one. Well, on 15th June 2023, Sun is going to leave the Taurus (Vrishabh) sign and enter the Gemini (Mithun) sign. Thus, this day is known as Mithuna Sankranti for Sun.
The Sun will enter Gemini sign on 15th June 2023. It's bound to impact the 12 Signs in some or the other way. Read on to know how will this celestial movement impact your life:
---
Aries:
If you are planning to try something adventurous, think a lot about the prospective result of the action. A decision taken in a hurry may hurt your interests. Be very careful while signing legal papers. There is the possibility of a short trip. Your relationship with the siblings may worsen, as foreseen for Aries natives during Mithuna Sankranti 2023. Read more about Aries.
---
Taurus :
Planets are favouring Taurus natives for house & vehicle purchase. However, getting a loan for a house or vehicle may not be very easy. If your relationship with your mother has not been good, it is likely to get better, during Mithuna Sankranti.
---
Gemini :
Gemini natives will get success but will have to put in a lot of hard work. You will feel energetic. You will enjoy very good health. It will be a good time for the partnership. Your relationship with your spouse will be sweet. It's a good time to initiate some new business during Mithuna Sankranti. However, your anger may lead to heated arguments with others, which may impact your relationships.
---
Cancer :
It will be a good time to go on a tour outside India for Cancer natives. At the same time, you will need to take very good care of your health. Even more important, you should stay guarded against heart and backbone related problems. You will make spiritual progress. Besides, your expenses may breach your earnings due to Mithuna Sankranti. So be very careful.
---
Leo :
It's a good time to initiate an auspicious task for Leo natives. You will get fame and glory owing to Mithuna Sankranti 2023. You will even make financial gains. You are likely to make progress in your love relationship. Legal matters may happily reach their logical conclusion. All your wishes and desires will get fulfilled. Childless couples may get success in begetting a child. Those of you who are looking for a new job will taste success.
---
Virgo :
It's going to be a very good time for business for Virgo natives. You will get respect, fame, power & prestige in society. Those who are into the job may get a promotion or a hike in salary. You may get benefits from your father. You may be rewarded at the workplace. You will share good equations with your colleagues. Government officials may come to acquire a high position due to Mithuna Sankranti.
---
Libra :
Your luck will favour you strongly. Libra natives may go on a pilgrimage. If you trying to go out of the country for higher education, you are likely to taste success. Take care of your father's health. You will organise an auspicious event at home. Your bonding with the relatives who are staying abroad will get stronger. Do you want to foresee your future? Buy the 2023 Highlights Report.
---
Scorpio :
Scorpio natives will need to be very careful. There may be unpleasant happenings. You may begin to face heart-related problems. Your blood pressure won't be normal. Avoid getting into heated arguments with government officials. You may face legal problems. You are advised to maintain patience. Your business partner may cheat you due to Mithuna Sankranti.
---
Sagittarius :
Unmarried individuals may get married. Sagittarius will share good equations with your business partners and your spouse. In fact, you will get the support of your life partner. You will get benefits more than the hard work which you have put in. If you want to expand the scope of your work, it is a very favourable time. You will make gains in legal matters. Your social prestige is likely to get better because of Mithuna Sankranti 2023.
---
Capricorn :
Those of you who are into jobs will make financial gains. However, due to excessive work pressure, your health may suffer. Capricorn natives will need to be very careful on the health front especially in illnesses related to the heart. Talk only about work with your colleagues or else there may be a dispute. You will be influenced by your rivals, due to the Mithuna Sankranti 2023.
---
Auarius :
This is the right time for love relationship for Aquarius natives. It is a good day to win back your loved one. Childless couples are likely to make success and they may move towards begetting a child. You will get more recognition due to the success made by your children. Those who are ill for a long time will overcome their disease owing to Mithuna Sankranti. You are likely to get success in the share market but you should consult an expert.
---
Pisces :
You will get happiness from your mother. Her health too will be good. If you have been wanting to buy a house or car for a long time, then this is the best time. Pisces natives are likely to inherit ancestral property. This is not a good time for any short trip. You may develop differences with your younger siblings. You will be comfortable in the workplace. You will share good equations with your higher-ups and colleagues. Read more about Pisces.
With Ganesha's Grace,
Acharya Dharmadhikari
The GaneshaSpeaks Team
To Get Your Personalised Solutions! Talk To Astrologer Now.
---
---
Get 100% Cashback On First Consultation