What Your Janam Kundali Reveals About Your Personality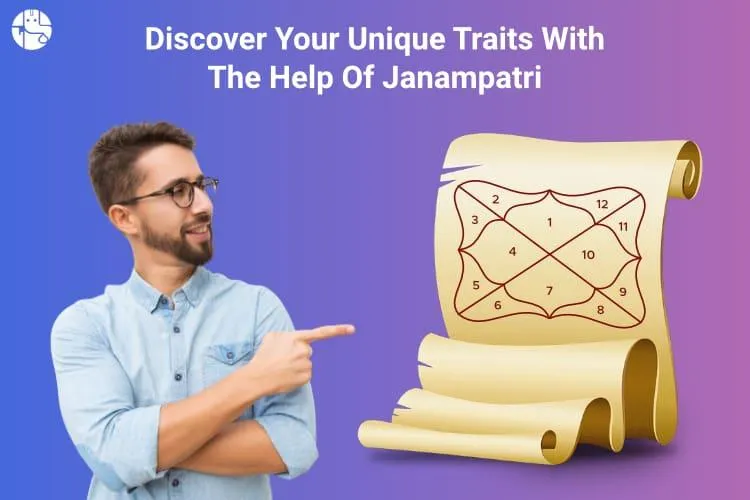 Your mood swings, sudden challenges in life, the reaction on discrete things, emotions, confidence level, etc. are not just an accident!
A particular planetary position at the time of your birth plays a vital role and has a significant impact on your life. These specific placements of the planets affect the way you act, and the decisions you make in your life.
Now, the crux of the matter is how to know your true personality, or who you really are? No clue of it. Relax, here is a solution! Free Janam Kundli prepared according to your date of birth can help you to know your actual personality traits. If you want to enhance your self-awareness, Online Janam Patrika is an excellent resource for you.
Online Janam Patrika reveals the placement of every planet at the time of your birth. Moreover, you will get insights into how the planets may affect your life and the gifts and challenges that you may come across. Your free horoscope prepared by using your date of birth will not only answer the question "What is my Sun sign or Moon sign?" but will also provide you detailed insights into your strengths, weaknesses, personality traits, and much more. Read on to discover how this Kundli reading will tell you about yourself!
---
Your Elements – Earth, Air, Fire, and Water
It is indeed necessary to know which element you are associated with. All these elements share a few basic characteristics and are considered as the fundamental base of your birth chart. Free online Janam Kundli will help you to know your element you belong to.
---
Your Sun Sign – Your Inner Self
Sun is considered as the most important planet in your birth chart. It rules your inner self. It governs your soul. Your Janam Patri reveals your sun sign. It indicates the level of your creativity, vitality, and your power. But remember, there is much more in Vedic astrology than just knowing your Sun sign.
---
Your Ascendant Sign – Your outer self
While Sun governs your inner self, your ascendant symbolizes your outer self. It represents the way you portray yourself to the world. It gives an indication of your appearance, your life approach. Your ascendant gives an idea about your outer personality and how you react or act in different situations.
---
Your Moon Sign – Your emotional side
Moon rules your emotions, mind, needs, and intuition. The position of the Moon in your birth chart helps you to understand your needs from others, your expectation, and what makes you feel safe and secure. Hence, it is crucial to know the influence of the Moon in your life.
---
Position of other planets in the birth chart
With the help of online Janam Patrika, uncover the surprising ways how the planets have been affecting you since the day you were born. Let's have a quick brief about what can the position of the planets indicate in your birth chart:
Mercury
In Vedic astrology, Mercury is the planet of intelligence and communication. The placement of Mercury in your Janam Kundli gives insight into how you think, and learn. Also, it indicates the way you communicate with others. It represents your overall attitude.
Venus
Venus is considered the planet of love. It reveals your unique way of experiencing love. Analyzing the position of Venus while reading Kundli helps you to understand what kind of relationship you need to feel fulfilled and happy. Basically, it reveals how you relate to others.
Mars
It is the planet of action and aggression. It represents how you behave or approach your life. It indicates your level of anger, your active and independent side.
Jupiter
In Vedic astrology, Jupiter is the planet of expansion and opportunities. Through the position of Jupiter in your birth chart, you can know about your strengths and opportunities that you may come across. Traditionally, it indicates your luck and success.
Saturn
It is the Karmic planet. In Vedic astrology, Saturn is the planet of discipline and a strict teacher. The position of Saturn in your Janam Kundli indicates the challenges and lessons that you may have to tackle in life to achieve your goals.
This was just a short explanation; one can reveal a lot about their life with the help of detailed Kundli analysis done by an expert astrologer.
---
Conclusion
Generating online Janam Patrika rightly guides you to make the most of the unique powers that you were born with. It will give you a glimpse of your strengths and weaknesses and personality traits that sets you apart from other people. Hence, tap into the powerful source of personal knowledge and get useful insights about your potential by getting your Free Kundli Reading now!
Talk to an Astrologer Now, First Consultation with 100%
With Ganesha's Grace,
The GaneshaSpeaks.com Team
---
---
Get 100% Cashback On First Consultation