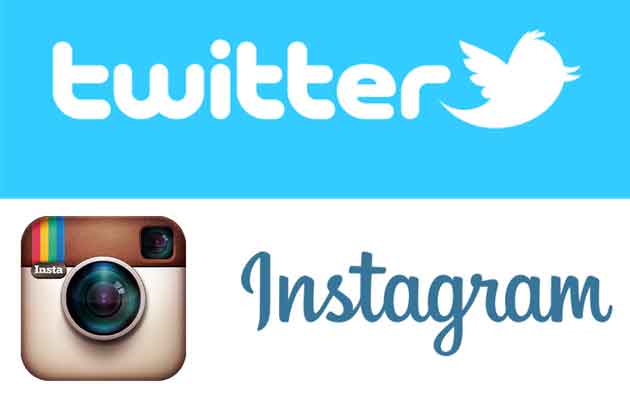 So the hottest Social Media contest between the top-guns is here! Instagram- the Facebook owned images and video sharing Social Networking website develops a new feature and goes real-time, which challenges the Micro-Blogging Giant- Twitter. Instagram has began letting people tune into the current hot topics and popular trends of the moment, which is a direct entry into the micro-blogging giant- Twitter's domain. Ganesa, finding this move to be a very interesting one, decided to take the help of Astrology and make out how much success Instagram will get after this new move. Let's take a look at what Ganesha feels....

Please note that both the Organization's details are based on Solar Horoscope (Surya Kundli) with the help of foundation date and place.


INSTAGRAM
Date of foundation :- 06th October, 2010
Foundation Place :- San Francisco, CA, USA

SOLAR CHART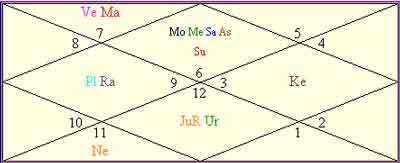 Astrological observations :-
Currently Jupiter is transiting through the 11th House of Instagram's foundation chart. It is aspecting retrograde Jupiter posited in the 7th house of its chart, till 14th July 2015.
After that, it will transit through Leo sign. It will be aspecting Rahu in its chart.
Retrograde Saturn, transiting through the 3rd House till 1st August 2015.
Rahu is transiting over the planets posited in the 1st house – Ketu transiting over Jupiter, through the 7th house till January 2016
TWITTER
Date of foundation :- 21st March, 2006
Foundation Place :- San Francisco , CA, USA

SOLAR CHART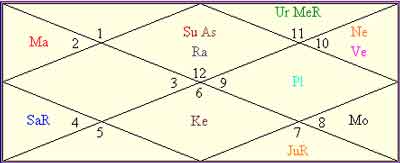 Astrological predictions :-
1) How will the people(Instagrammers) respond to this new feature?
Considering the influence of transiting planets through the foundation chart of Instagram ,Ganesha feels that response from the people will be good till 14th July 2015 and it will be slow till January 2016 as the transit of Rahu and Ketu is unfavorable till this period. Of course, people will definitely enjoy and accept the initiative of Instagram after this period. The company will be able to get the confidence of the public for its endeavor.

2) Will Instagram be able to get the better of Twitter?

Astrological comparison of foundation chart of both Organizations.
Instagram :-

The Sun is posited with Saturn, the lord of the house of performance and Exalted Mercury, the lord of 1st house of Gemini sign of Solar Chart.
The lord of house of fortune, Swagruhi Venus is in the 2nd house of finance with Mars.
Rahu – Ketu in 4th and 10th house respectively are posited in the Solar Chart.
Twitter :-
The Sun is posited with Rahu in the Pisces sign in the 1st house of Solar Chart. The lord of Pisces sign, retrograde Jupiter is posited in the 8th house of difficulties .
Mars, the lord of house of fortune, is in its detrimental sign in 3rd house.
The lord of 11th house of gains, Saturn(retrograde) is posited in the 5th house of performance.
Venus, the lord of 8th house, is posited in the 11th house of gains.
The lord of 7th house, retrograde Mercury is in 12th house.

Ganesha feels that Instagram will be in a better position in terms of performance, progress and financial point of view comparing to that of the Twitter. Though Twitter is not the one to get cowed down, planets currently favour Instagram more.

3) Will the popularity of Instagram expand and get a boost?

The Instagram will gain popularity gradually and it will be boost up , post 11th August ,2016 when the Jupiter will transit over Sun, exalted Mercury and Saturn through the Virgo sign of Solar foundation chart of organization ,Ganesha feels. Of course it will have tough competition from Twitter.

Ganesha wishes good luck to 'Instagram'.

With Ganesha's Grace,
Rantidev A. Upadhyay
The GaneshaSpeaks Team