Importance of Spring Festival Jamshedji Navroze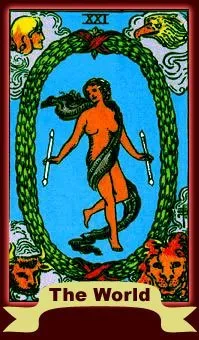 King Jamshed of Persia initiated the Spring festival on March 21 each year, therefore, the name Jamshedji Navroze. On this day, the day and night are of equal length. This event is called Equinox.
This year Jamshedji Navroze falls on March 21, 2008. If we count the total of date, we get 21+3+2008 = 16 = 7. The number 7 of this year can divide 21 into 3 equal parts. No 7 is the mystic number of spirituality, growth and progress. It is the number of the planet Neptune. It will help not only the Parsees but also the whole world.
The Tarot Card No.21 displays a woman who is encircled with a wreath. This wreath symbolizes victory. The eagle is crowning glory. The powerful bull is on the left and lion, the king of Jungle is on the right. This card is named Le Monde, which means The World. The woman in the card is Shakti. The interpretation of this card is peace and happiness can be achieved through rightful conduct only.
I relate the number 21 of March to the Tarot card and Zoraster. Ganesha gives me the vision to combine Jamshedji Navroze with the Tarot card and the mighty Shakti. I do it very humbly and respectfully. In short, the whole world is blessed. LE MONDE, means the whole WORLD.
To Get Your Personalized Solutions, Talk To An Astrologer Now! 
Daruwalla
www.GaneshaSpeaks.com
---
---
Get 100% Cashback On First Consultation