5 Reasons to Match your Kundlis, before you marry!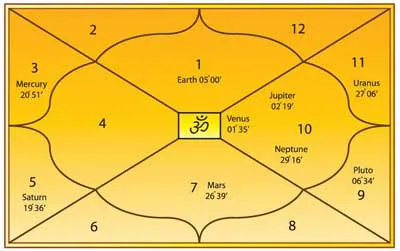 It is better to be safe than sorry, right? As in any other area of life, this axiom holds true for marriage too. Kundali matching of a prospective bride and groom is considered to be a crucial step before marriage, especially in India, where marriages are expected to last a lifetime. The Kundali, or Horoscope, of a person does not just contain predictions about the future, but also talks about each person's natural personality traits, from which your mutual compatibility can be gauged. Read on to find out about the five most important reasons why your Kundalis must be matched, before you take the all-important decision to get married.
Are you concerned about your marriage? Read your marriage prediction as per astrology and settle the confusion.
---
1. Are you a Match?
Find out whether you are cut out for each other…Marriage is considered to be a sacred institution all over the world, and is expected to last your whole life. As a matter of fact, in certain folklore, it is mentioned that a marriage should last not just this lifetime, but for the subsequent seven lives of the bride and groom. Thus, the compatibility factor becomes the most important factor while choosing your life-partner. And it is the matching of the Horoscopes of the bride and groom that can throw light on whether your natures are compatible to each other or not. Not just that, the Horoscope, by a reading of the planetary positions in your charts, can even tell whether there will be problems in the relationship in the future, or whether it will be a bed of roses!
---
2. Two plus Two?
Gauge your Relationship Equation in advance!
The major parameter taken into consideration while matching a Kundali is the Gunas. Altogether, there are eight Gunas that are taken into account to test the compatibility between two people. Each guna is allotted a numeric point, which sums up to 36. The marriage is acceptable if two Kundalis have 18 points or more which match with each other. Scores higher than that mean higher compatibility. The 8 Gunas are: Varna (matching of the castes), Vashya (attraction), Tara (longevity), Yoni (nature and characteristics), Graha Maitri (natural friendship), Gan (mental compatibility), Bhakoot (relative influence of one on the other) and Nadi (possibility of child birth).
---
3. Compatibility Matters!
Find out about your probable mental and physical compatibility…
A Kundali matching is important because it throws light on the character traits of both prospective life-partners, so that you are better able to judge whether you can adjust with each other in the long run. Besides, the Kundali matching also foretells the level of physical intimacy that the two of you are likely to enjoy, and there is no disputing the fact that physical intimacy plays an extremely important role in a happy married life. Even the health prospects of both would-be bride and groom are revealed in the Kundali matching, which makes it easier to decide whether you will be able to put up with it or not.
---
4. Deep Pockets?
Kundali matching can foretell your financial prospects – as a couple…
The financial prospects of your prospective bride or groom is one of the most important things that you would want to know before you get married, because, all said and done, you do need a materially comfortable life, right? A Kundali matching can tell you quite accurately what the financial prospects of your would-be bride or groom are, so that you can take a judicious decision about whether to go ahead with the marriage or not. This is not to be taken lightly, for there is a possibility that though at present your prospective partner's financial condition may be weak, his/her chances of career or business progress may be extremely bright, and you don't want to miss out on this prospect, do you?
---
5. I am in love!!
A Kundali matching reading can actually offer remedies, so you may marry a person you love..
If in case you are madly in love with each other and there are some serious mismatching aspects that your Kundalis throw up, which indicate that your married life may be far from happy and prosperous, don't lost heart! If the astrologer you consult is proficient enough, he/she can give you the exact remedial solution to mitigate, or even totally weed out, the mismatching conditions in your Kundalis by suggesting the appropriate remedial solution, such as wearing a particular gemstone or rudraksha, worshipping a particular yantra, or chanting a particular mantra, or any other remedy appropriate to your particular condition.
---
---
---
Get 100% Cashback On First Consultation