Hosting Parties, Inviting People Over to Dinner and all about Sun Signs and Hospitality!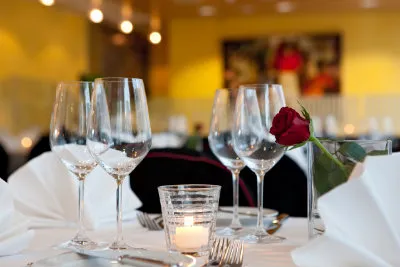 ---
Aries
Arians are great buddies and make you feel at home at the first instance. Their ability to be simple without being fussy makes them cool hosts. In fact, if you're feeling homesick, visiting an Arian friend's place is a good idea to tackle nostalgia.
---
Taurus
Taurans and lavishness go hand in hand. However, they can be extremely indifferent if they are made reluctant hosts. They will either play the perfect host and overwhelm you or they will make you feel restless, depending entirely on their moods.
---
Gemini
Geminis believe in the concept of Atidhi Devobhava. They will do anything to keep their guests happy. If it means getting bees wax and goat's milk, they will do it willingly and feel extremely gratified at having getting such an opportunity.
---
Cancer
Cancerians are equally conscientious in looking after their guests. However, they expect to be treated the same when they play the guest. These folks also are good at giving gifts, thus snagging the title of the world's best hosts.
---
Leo
Leos can treat you to the best hospitality ever in your life! All things grand and luxurious fit it into the Leo scheme of things and you would get overwhelmed by the extraordinary magnanimity and warmth of the Lions! They're such pleasant folks and make you feel so good just by their talk that even if they don't feed you on a hungry afternoon, you're bound to forgive them simply for you feeding your ego with their verbal flattery.
---
Virgo
Virgos are 24×7 hosts. Add to that a big welcoming smile, you can have a great host in a Virgo. Right from sending in elaborate invites, giving reminders to finally seeing you off at the gate and sending a thank you mail, they don't leave out any details.
---
Libra
Librans are fair-weather guests. If you as a guest fit into their scheme of things, they are glad to play the host. But they don't go out of their way to please any one. Again, they are not insistent and if you drop by, they will just feed you with the best they have. But they wont do it at the cost of their interests.
---
Scorpio
Scorpios are normally pretty brusque but when they don the role of a host, they undergo a complete change. Even if they don't get along with some folks otherwise, at a social do where they play the host, they leave no stone unturned to ensure the best for their guests.
---
Sagittarius
Sagittarians don't make much fuss and almost seem like they can never be good hosts. But these people are smooth operators and when it comes to the bottomline of being A-class hosts, they are unbeatable.
---
Capricorn
It's two extremes for them. Either they will simply pick up the phone and inform you that you are not welcome and hang up or will come home, pick up and totally overwhelm with goodies, great food, music wine and the works. Just make sure you're on the right side of their guestline.
Know more about Capricorn.
---
Aquarius
It's 'ask and you shall get it' concept for them. If my guests want food, they will ask and they shall have it. So while the Aquarians would keep a great lunch set up on the table, they wont bother to go and invite people over for the same.
---
Pisces
Take a deep breath and have a glass of water, because you are about to be washed away in the Piscean hospitality. For them, guests are like Gods and propitiating them is the most important thing in life. Even if it means running huge debts or losing out on their jobs, keeping their guests is the only thing for them when they play the hosts.
Talk to an Astrologer Now, First Consultation with 100% Cashback! 
With Ganesha's Grace,
The GaneshaSpeaks Team
---
---