Importance, Muhurta and Benefits of Hariyali Amavasya 2023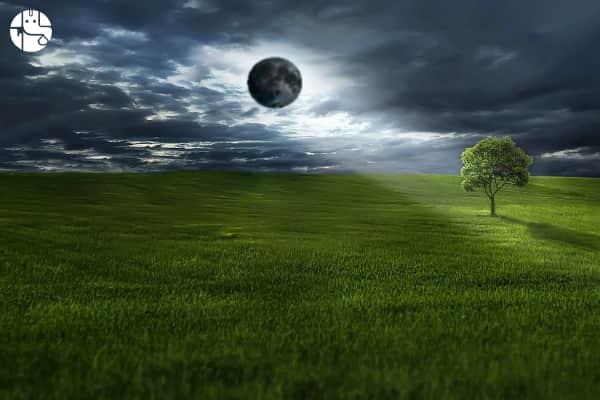 Hariyali Amavasya 2023
Hariyali Amavasya of Sawan month is special for plantation and Shradh of ancestors.
Amavasya of Krishna Paksha of Shravan month is also known as Hariyali Amavasya. This year in 2023, Hariyali Amavasya will be celebrated on Monday, July 17. In many parts of the country, this day is also celebrated as Environment Protection Day. Since the month of Shravan is dear to Lord Shankar, on this day especially worship of Bholenath is done. This day is also important for those doing agricultural work and especially on this day plantation is also done. During this time they also forecast rain, so that agricultural work can be started.
Planting a tree is auspicious on this day
Planting saplings on the day of Hariyali Amavasya is considered auspicious. Anyway, trees and plants are associated with our faith as well as life force. In such a situation, different deities also reside in different trees and plants. For example, in the Peepal tree, along with the Tridev, other deities are believed to be abode. Similarly, Lord Vishnu is believed to reside in Banana and Amla tree. In such a situation, by planting special plants and worshiping them, along with auspicious results, God's grace is also received.
Also keep in mind the Muhurta
Planting of saplings, if done in an auspicious time, gives auspicious results. According to astrology, plantation in Rohini, Mrigashira, Revathi, Chitra, Uttara Phalguni, Uttarashada, Uttara Bhadrapada, Anuradha, Pushya, Shravan, Hasta, Ashwini, Mool and Visakha is considered auspicious.
Plants and benefits of planting them
Lakshmi: Tulsi, Amla, Banana, Bael tree.
Health: Brahmi, Palash, Arjuna, Amla, Sunflower, Tulsi.
Auspiciousness and good fortune: Ashoka, Arjuna, coconut and banyan tree.
Progeny: Peepal, Neem, Bel, Nagkeshar, Gudhal and Ashwagandha.
Medha: Data, Shankhpushpi, Palash, Brahmi and Tulsi.
Happiness: Neem, Kadamba and dense shady trees.
Joy : Harsingar (Parijat) Ratrani, Mogra, Gulab.
Auspicious and inauspicious trees in front of the house
Auspicious fruit trees – Neem, Ashoka, Punnag, Shirish, Bel, Ankara and Tulsi plant are healthy.
Inauspicious effected trees (should not be in front of the house) – Pakad, Gular, Baheda, Peepal, Ber, Nirgundi, Tamarind, Kadamba and Date besides thorny, milky and fruit trees.
Avoid planting these plants in the house – Banana, pomegranate, peepal and lemon.
The importance of Hariyali Amavasya is also for Shradh of ancestors.
Shradh for ancestors is also performed on the new moon day. In such a situation, the new moon of Shravan month has special significance. According to the scriptures, the lord of this date is Pitrudev. In such a situation, it has special importance for the fulfillment of ancestors.
To Get Your Personalized Solutions, Talk To An Astrologer Now. First Consultation with 100% Cashback!
With the blessings of Ganeshji,
ganeshspeaks.com