Get Lucky This Christmas! Lucky Add-ons – as per your Sun Sign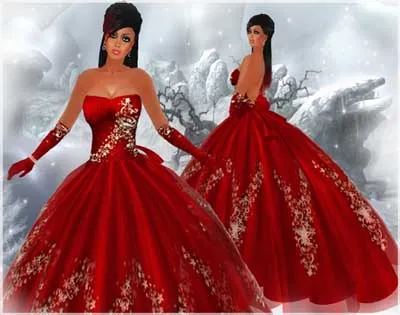 Hit the dance floor with perfect oomph this Christmas! Dress up in the manner that you are the cynosure of all eyes this festive season. How? Take cues from your Zodiac Signs.
---
Aries
Wearing bright coloured dresses or outfits can help you to look great and attain success. Hence, Aries born natives should go for dark coloured outfits, in various colours of the Red family. The focus should be on elegantly designed tops. Also, try adding on accessories in gold or golden colour, preferably with diamonds. Moreover, wear a floral ring on your middle finger to invite good luck.
---
Taurus
You may prefer to wear a loose-fitting silk outfit, a dress or a kurta. You may also select bulky or statement jewellery. However, avoid wearing too many items at a time or adding too many accessories. Thus, a single, bold necklace with just one big ring would be ideal for you. In fact, wearing pale shaded dresses, such as mint tends to be lucky for you, and can help you to be successful in life. Read more about Taurus.
---
Gemini
Light coloured, or multi-hues stylish apparels are highly recommended for the Gemini born natives. You may also put on the latest imitation jewellery with striking designs to catch people's eye, which shall help you strike conversations and achieve success. Actually, a light green or light blue outfit with some silver shades can make you appear outstanding, and also bring good luck.
---
Cancer
A powder pink or pearl white outfit, maybe with multiple layers, shall help Cancer born natives look modern and great. Moreover, you may put on a light jacket, sweater or scarf over your dress to add some glamour. You should wear white and/ or silver-grey jewellery made from pearls and shells to improve your destiny.
---
Leo
Royal and luxurious dresses are good for Leo born natives. Hence, you should wear jewel colours like dark blue, purple, green or deep maroon, and rich fabrics like silk, tussar, satin, brocade, velvet and handmade fabrics to feel your best and attain success. Put on ornaments, studded with precious stones, such as rubies and diamonds to invite good luck. You can also opt for leather and wooden accessories.
---
Virgo
Virgo born natives should try wearing something more experimental, as generally they stick to very practical colours and miss out on the fun element. Thus, colours like fuchsia pinks, bright reds, blue or turquoise should be given a chance. Moreover, wearing printed apparel with abstract designs can help you look and feel grand, and aid success in your life. You can also put on numerous accessories. However, ensure that they are preferably in white metal, as this will improve your fortune.
---
Libra
Put on light-blue, green or violet coloured dresses in classic shapes and styles to look and feel your best. In fact, Libra born charming women should mostly select a long, maxi outfit that is elegantly designed. Men should stick to tried and tested styles. You may also include accessories with floral designs like a hand purse, trendy gloves and an attractive hat. Besides this, you may wear a moonstone to invite good luck and attain success.
---
Scorpio
Wearing bright and attractive dresses can help you to be successful. Moreover, fur clothing and outfits with leather straps are recommended for you – for Christmas and New Year Celebrations. You may also put on bold accessories in colours like red, black, or deep violet. For example, wear studded bracelets and earrings. In fact, large accessories made from gold with topaz or sun-stone shall also be lucky for you. Read more about Scorpio.
---
Sagittarius
Sagittarius born natives should opt for dark blue, purple, or silver coloured outfits. Besides, you can also go for accessories made in metals like platinum, silver or white gold to achieve success in all walks of life. Include precious stones such as amethyst, calcite or sapphire in your accessories or jewellery to improve your fate.
---
Capricorn
Black is your fortune colour, but you must not only stick to the black family. Rather, try wearing dresses in deep jewel tones like bottle green, dusky grey, navy blue and orange to attain confidence and success. Fabrics that are thick and heavy in texture are best suited for your liking. You should also stick to elegant and classic silhouettes. Footwear is important for you to feel completely comfortable and confident. You may invest in dark, studded footwear. Silver accessories with hints of blue can help you invite good luck. Read more about Capricorn.
---
Aquarius
Aquarius born natives should go for modern styles and new-age designs. Blue-grey combination with touches of metallic suits you well; you may also wear outfits with dark, bold designs. Stylish, artistic or slightly out-of-the-box textures and fabrics are your best bet, and shimmer and bling can be carried pretty nicely by you. The confidence that you get from wearing these can positively influence all areas of your life. Aquamarine coloured apparels and accessories can help to improve your destiny.
---
Pisces
Dreamy dresses and ethereal fabrics are what suit you the best. Outstanding, special designs and unique prints like nautical, shells and abstract can help you achieve happiness and success. Actually a variety of colours are suitable for the Pisces born natives. However, you should avoid donning very bright, in-your-face colours. Designer caps/ berets and modern accessories with corals and amethyst will help you invite good luck.
Talk to an Astrologer Now, First Consultation with 100% Cashback! 
With Ganesha's Grace,
The GaneshaSpeaks Team
---
---
Get 100% Cashback On First Consultation