Top Five Travel Destinations for Aquarius Astrological Sign
These unconventional souls often termed eccentric, also care a lot about innovation and prefer a place that is serene and harmonious. As an air sign, Aquarius individuals need mental stimulation and crave for the rich and varied experiences that travel has to offer. Since these people are also visionaries and fascinated with new technologies, expect a fancy gadget or two in their bags. It would be a double delight if the reason for travel fits in their idea of social conscience, for the Water Bearers are great humanitarians in spirit. Considering these characteristics, the following places are likely to appeal to the broad-minded Aquarius individuals.
---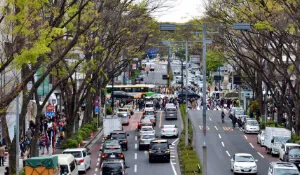 1. Harajuku district in Tokyo:
The most trendy and fashionable district of Japan, it is a haven for extreme fashion and cosplay. If there is a trendsetting district in Tokyo, it is the Harajuku district. The roads are filled with people sporting different kinds of extreme styles, which makes Harajuku the most fashionable district in Toky.
---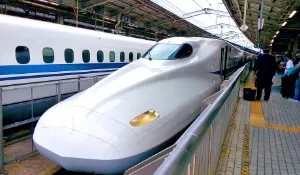 2. Bullet train (Shinkansen) ride, Japan:
No trip through Japan is complete without a ride on one of its famed Shinkansen bullet trains. These incredible inventions are high-speed trains that travel through Japan at speeds of up to 200 miles per hour. As Aquarius individuals are fascinated with new technologies, itis the best place for them.
---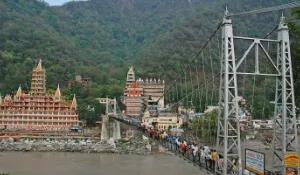 3. Rishikesh:
Situated along with the convergence of Ganga and Chandrabhaga, Rishikesh on the foothills of Himalayas is the hub of many ancient temples, popular cafes, yoga ashrams and adventure sports. Rishikesh is the most beautiful blend of spiritual and adrenaline-pumping experiences. With Whitewater Rafting industry growing and many camping and cafe spots springing up, Rishikesh has grown immensely as a favourite, catering to people with different needs.
---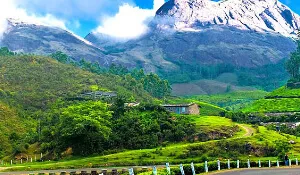 4. Kerala:
It is one of the best aquarius travel destinations. Home to the languid backwaters, long coastlines, sprawling tea gardens, and colourful dance forms, Kerala is also famously known as 'God's Own Country'. Located on the Malabar coast of Southern India, it is a tiny sliver of paradise that is also one of the best tropical tourist destinations Aquarius can look for. Whether you want to bask in the sun and sand of the palm tree-lined Kovalam beach or want to take a hike to Munnar hill station, or even if you're going to walk down the bustling streets of Kochi, Kerala has everything on offer to take your pick from!
---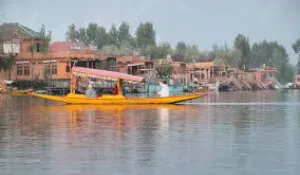 5. Srinagar's Shikara:
The paramount reason why people come to Srinagar is for the relaxing and memorable Shikara rides. Taking the ride across the scenic Dal Lake at the backdrop of the majestic slow clad Himalaya's is indeed an experience in itself both enjoyable and unparallel. It is a perfect destination for the unconventional and visionary Aquarius individuals.
With Ganesha's Grace,
The GaneshaSpeaks Team
---
---
Get 100% Cashback On First Consultation