Taurus Sizzle this Festive Season in your Lucky Colours!
For Taurus (the Bulls)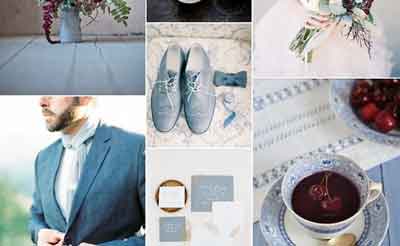 Best Colours
The security loving Taurus is first among the three Earth Signs. In the line of all the colours of nature and earth, greens signify the freshest and youngest form of the Mother Earth. Thus, greens are the best suited and luckiest for the stylish Bulls.
Also, other paler shades of nature like fawns, peaches, pinkish beiges, subtle pinks, whites and powder blues go well with the level-headed, headstrong yet calm Taurean temperament.
Not to forget the colours associated with their ruling planet Venus are also fortunate for the Bulls and they include all the pastels and pinks. You will find many Tarureans whose favourite colour is pink or peach or their multiple shades and tints.
Benefits
Green is also the colour of the heart chakra, and hence works well to give peace and contentedness to the Venus ruled Taurus.
The forest greens are also known to boost enthusiasm and stamina, and hence, are best suited for the slightly lazy and sometimes passive Taurus-born.
The lighter, paler rainbow hues of baby blues, peaches and pinks, besides lending them brightness and alertness, fill their hearts with romance and love a feeling that's uplifting for the Venus ruled, sensuous Taurus.
Special Tips
The versatile whites tend to be lucky for Taurus, and they should mix crisp whites with darker hues to get the perfect look.
Also, given their dreamy, somewhat detached, disposition, most Bulls have a special preference for the colours on the lighter side of the spectrum. But, they should not overdo the lighter hues.
They must select colours that are brighter, even if they wish to mix and subdue them using their favourite pastels. Too much of light tints give the Bulls a rundown look.
As far as possible, bright and deep reds should be avoided by the Taureans.
Festive Tips
Combine your lucky green and pink to liven your whole festive look. Stick to the brighter tones, and add a little bling, even if you feel averse to it usually.
You can also try combining white to a fuchsia or deep pink in a dress or traditional attire. Accessorise in green!
For girls, this Navaratri can be the perfect occasion to go all out with stunning makeup and hair. Try adding hues of subtle greens to your make-up and hair accessories. You can do a green eye pencil, followed by a dusting of silvery green eye shadow and some sparkling green bindis. If you like tattoos, sport the ready-made ones on your bare back or arms, and mix silver, deep pinks and glittering greens to your advantage.
For dressing up, consider pairing a lime green or spring green chaniya with a Hollywood Cherise (slightly brighter and lighter than the deep pink) duppata and a sexy backless choli in bright peach.
For the cool dudes, the festive season is a good reason to air their long, ethnic kurtas in greens, pastel peaches and pale pinks. You can try silks or silk finish materials to add that extra jazz to your attire.
White/ pale grey shirt with blue blazer or neck tie is the best go to look for Taurus men.
On regular days, you will anyway find most Taurus people dressed well and as per the situation Venus, their ruling planet makes them inherently stylish and prim.
With Ganesha's Grace,
The GaneshaSpeaks Team