A Job Change, New House Or A New Relationship – What Awaits You In The Year Ahead?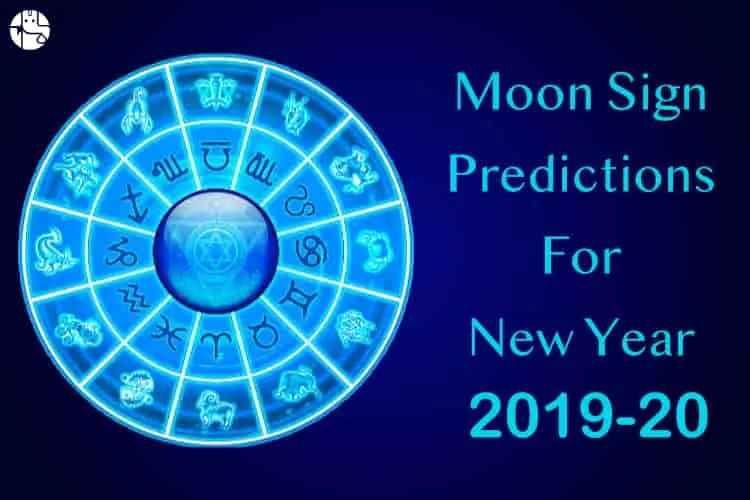 The grand and glorious festival of Diwali may be over, but our aspirations, hopes, and desires are here to stay. The new year has begun and we would all be looking forward to various new happenings and events in our life. But, what do the stars indicate? What kind of changes will you witness in the coming year – positive or negative? What are the likely life trends that await you till the next grand festive season? Get the answers in Ganesha's exclusive Moon Sign based predictions.
Ganesha feels that during this year, you will be able to enter the next phase of your career. Though it may not be the crescendo of your career, it will be a good move. Ganesha feels that this is going to be the period of mild struggle wherein you still can take chances. Desire to quit the job and start your own business or desire to do something radically different in your business – will remain very high for all the Aries. Want to know how will your financial situation support you in the coming year? Get our 2023 Detailed Report.
Ganesha feels that during this period, your financial planning will remain very vital. You will have to start investing your money wisely. If needed, take the help of a professional financial advisor too. This period is good for investing in appreciating assets. Now you can think about taking big steps in life as it is an ideal time to implement new ideas. You will be supported by the people around you as well!
You will have more time to think about your life from a larger perspective. You may feel that being in solitude sometimes helps to have better clarity about many aspects of life. You must not get into a 'self-pity' mode while this period operates as it will lead you to an undesirable state of life. Read good things and write your feelings down. You will have to create proper emotional outlets, which will help you deal with any negative situations, this year. Don't know how to deal with negativity? Buy Gemstones Online as per your ascendant sign and planet!
Emotional disturbances are most likely during this year for the Cancerians. You will have to make some positive changes in your routine and will have to indulge in activities that will help your mind to get refreshed often. As per your Moon sign, you will get chances to travel abroad or you may at least travel to distant places. Ganesha feels that while your financial planning is going to be good, your money may be spent extravagantly. So, do take care of your wallet!
Things that were not falling in place will now streamline. Your confidence will also be boosted while this period operates. Ganesha suggests you shun the fear and take a bold step during this phase. This is also a good time to change the routine and patterns of life. Changes that you make in your life during this year will be beneficial to you. Ganesha feels that while this entire period operates, you will have to plan your finances well.
Ganesha feels that you will now be relatively tension-free here. You will try to maintain a very good rapport with the people around you as well. There will be a flair in your thoughts and thus in communication. You will be taking major steps during this period as you will believe that if opportunities once slip off your hands, they may never return. Also, this is a good time to plan trips with friends or family members and enjoy your time.
In this year, you should review your past decisions. This period may make you a bit careless. You may not care about what people think and say. You will want to exercise freedom, more than what is conventional and you will not want to report to anyone, be it family or office. Ganesha notes that during this entire period, you are likely to remain busy with various adjustments. You will be highly tempted to bring about a radical change in your life. You may not wish to get tied down anymore to anything – be it relationship or work, informs Ganesha.
Your desire to exercise freedom will make you think more differently, this year. There may have been problems in the recent past but now you will find your way free. You will be able to do things as planned. Ganesha feels that this is an ideal time to pay attention to health not because you would be feeling unwell but the energy that you gather during this period will go with you a long way. You will now have an almost clear vision about the future and how things might shape up in your life.
You can manage time and family both but at times, this can be a difficult task for you. New offers were coming your way but probably they were not highly lucrative and due to this, you may have got stuck. If you opt for a change, adjusting to the new environment may get tough. It does not mean that you may not be able to pursue your goals, however, you may not be very aggressive in your approach. Additionally, it may feel more lethargic but do not lose hope at any cost. Are you eager to have a detailed view of your future and know ways to manage issues in life? Buy our Janampatri and get solutions to all your worries.
Ganesha feels that during this period, you were bothered about various matters and even about the matters that were not concerning you. Others did not cooperate with you or did not share similar responsibilities. Now, your focus is likely to shift to different matters. You will be trying to set financial targets more seriously as you will eventually realize that money does matter a lot!
Ganesha says, that there will be sudden changes in your thinking patterns. You will now be able to understand others in a better manner and will be more sympathetic towards them. Family values will matter to you more. You will be more conscious of your image in your family too. You will have to be careful in your speech, as there are chances of saying things which may be overly critical, and, in turn, may offend people.
During this period, you will have to put in extra hours at work. You may feel like giving up on things that are not falling in place but you should ideally not. Ganesha feels that during this period, you will have to learn to play with your priorities. You should remain very flexible because the situation itself will be the deciding factor for the priorities. You will feel a bit 'unstable' during this period due to uncertainties in various areas of life. But, do not worry about yourself!
Ganesha wishes all a happy and prosperous New Year to everyone.
To Get Your Personalized Solutions! Talk To Astrologer Now.
With Ganesha's Grace,
The GaneshaSpeaks Team
---
---
Get 100% Cashback On First Consultation