Your Cosmic Calendar For The Week 5th August To 11th August 2018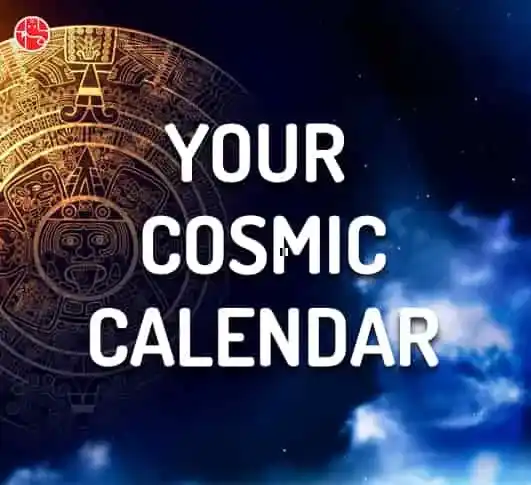 Western Tropical Planetary Positions
Overview
In career or business, you may get demotivated due to lack of recognition. On the love front, you will need to be more balanced and fair. You will also show more patience in your family relationship. You may get very possessive with your family members, which may create problems for you. Besides, it's a good time to book profits from past investments.To find out more about all aspects of your life during this phase Talk to an Astrologer.
---
Career And Business
You will be confident and spirited but you may get demotivated due to lack of recognition. You will show more independence in your work, which may create difficulties in the equation with your seniors. This phase is going to be excessively busy and hectic on the career front. For those doing business, some inabilities or limitations may restrict your growth. Equation with your associates and partners may face some changes. You should be careful while negotiating or signing new deals or contracts. You could greatly benefit from trying our personalised service Career Ask A Question based on your Birth Chart.
---
Love And Sex
You should be fair and balanced in your approach to avoid disruptions in your love life. It is possible that deep-rooted insecurities may not allow your love life to flourish. You may feel very restless, moody, defensive and protective during this phase. Casual talks with your life partner may take a serious turn and hence you should act with caution. You will feel the urge for a dynamic sex life but emotional turbulence may disrupt it. Get deeper insights about your prospects on this front during this week through our personalised service Your Romantic Personality.
---
Relationships And Compatibility
You will get more impulsive in relationship, however, you will realise that there is a need for patience. You may even find that you are 'disconnected' to your partner, which is not good for your relationship. You will find it tough to maintain the commitment in relationship as an unexpected development may bother you. You will witness the emergence of strong emotions, both positive and negative. Get personalized predictions on this aspect through our service Relationships Ask a Question Detailed.
---
Marriage And Children
You will feel extremely possessive or jealous, which may disrupt your personal life. There is a possibility that lack of understanding and miscommunication with your family members may disrupt the peace and harmony. Besides, ego conflicts with the elders in the family may create additional problems. You may get more demanding with your children. Our customised service Marriage Ask a Question Detailed can help you induce some spice into your conjugal relationship.
---
Personal And Confidential
You will be highly competitive and a bit secretive. You will want a break from your monotonous routine. You may witness wide mood fluctuations. Get a better perspective about your personal life based on your Natal Chart — try our customised service Personal Ask A Question – Detailed Advice.
---
Wealth And Property-Finance
You should refrain from signing Important deals or contracts that will create additional financial commitments. Besides, making impulsive purchase and going for risky speculations can be detrimental to your growth. You will struggle hard to maintain a balance between earning and expenses. On the other hand, it's a good time to book profits from past investments. Set your goals wisely by seeking the guidance from our personalised service Wealth Ask 3 Question, based on your Natal Chart.
With Ganesha's Grace,
Tanmay K. Thakar,
The GaneshaSpeaks Team
---
---
Get 100% Cashback On First Consultation