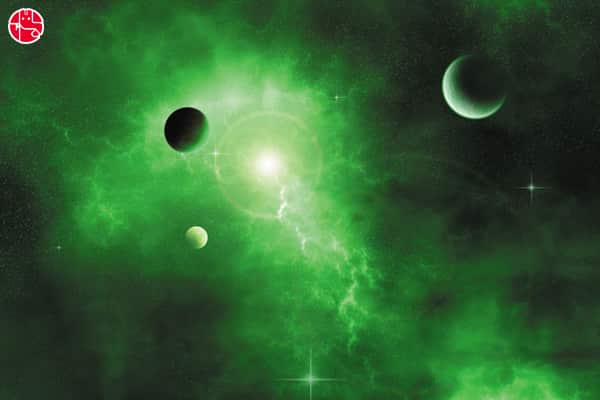 (Image Source: Internet)
Western Tropical Planetary Positions
Overview
This looks like a tough phase at the office, as your performance may come under the scanner and be criticised by co-workers. However, there is no cause for worry as you tend to perform better under pressure, as per the Cosmic Calendar. Businessmen need to explore opportunities for tying up with new partners. On the romance front, demonstration of love is very important for you, and so is a sense of security, but you are also likely to become somewhat possessive. On the marital front, communication will be important and your interaction with your spouse will be emotional, intimate, and nostalgic. In your sex life, you will have an urge to experiment. Financial inflow will be satisfactory but avoid impulsive purchases, according to Cosmic Calendar. For your personalised prospects for the week,
Talk to an Astrologer
.
Career And Business
You will express yourself efficiently and will promote your ideas effectively. You will be working well under pressure according to Cosmic Calendar. Some of your colleague or associates may criticise your ideas but you must not take things personally. You need to remain balanced and focused to deal with the pressure situations. There will be opportunities for new deals and tie-ups in your business. This is the time to look for new business associates. Procedural delays may not allow you to implement your ideas efficiently, and hence your efforts may not produce desired results in business, as per the Cosmic Calendar. If you have a specific query regarding your business, you could greatly benefit from our personalised service
Business Ask A Question
.
Love And Sex
According to the Cosmic Calendar, you will seek security in your relationship and will become very possessive. Physical expressions of love will be very important to you. You will have strong desire and tendency of holding on to someone you love. You may face see-saw situations in your love life unless you strike right balance between emotions and practicality. You will have a strong desire for variety to stimulate your sex life, as per the Cosmic Calendar. To gain more insights about yourself on this front, get our Birth Chart based service
Your Passion Personality
.
Relationships And Compatibility
You will be animated and sociable but may also keep distance on an emotional level, as per the Cosmic Calendar. Fickleness and restlessness can be detrimental to your relationship. If there are some problems in your relations, this could be an excellent time to consult a professional or a good friend. If there is a problem on this front which is troubling you, avail our customised service
Love Ask A Question
.
Marriage And Children
There will be some very emotional, intimate, or nostalgic conversations with your life partner. Compatibility with your partner will be moderate. However, you may have a strong need for emotional security and support this time around, according to the Cosmic Calendar. Though you may have the best of intentions, you will act very compulsively and that might bring some disagreements. This is a time for you to speak out your thoughts or concerns frankly with your family members to develop a better understanding. Positively, you can resolve some pending issues related to your children, as per the Cosmic Calendar. If you wish to know more about your child's future prospects, avail our Natal Chart based service
Your Child's Astrology Profile
.
Personal And Confidential
Discussing a very personal topic with someone you trust is likely to make you happy and relaxed. Curiosity will motivate you on the romantic and social levels, according to the Cosmic Calendar. Stable and predictable relationships may not enthuse you much. You may also need mental as well as physical stimulation. To gain more insights into your personality, avail our Birth Chart based service
Personal Ask 3 Questions
.
Wealth And Property-Finance
According to the Cosmic Calendar, there will be a steady inflow of money. However, hasty or impulsive financial decisions may backfire. You are likely to spend more money on communications, personal appearance in some way, or purchasing clothing, cosmetics and the like. Acting on your spontaneous impulses and following your crazy desires will bring pressure on your budget. Not a good time to invest in speculative instruments. Good time to book profits from your previous investments, as per the Cosmic Calendar. For a detailed astrological analysis of your financial prospects, get our customised service
Wealth Ask Question: Detailed Advice
.