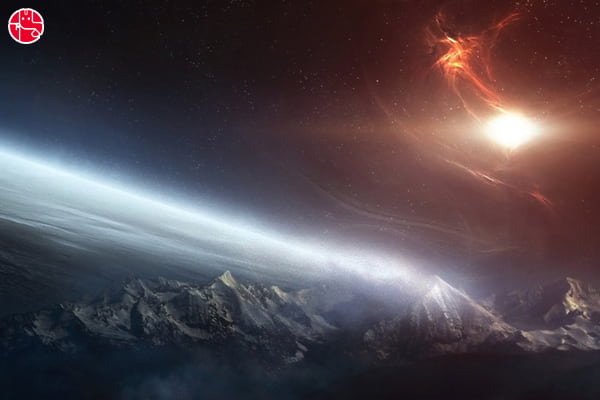 (Image Source: Internet)
Western Tropical Planetary Positions
Overview
According to the Cosmic Calendar, you may be a bit high-strung this week, causing you to be brash with your peers and superiors, which means you will not be able to establish a good rapport with them. You need to face your challenges with equanimity and learn your lessons well through introspection. In business, you could take some momentous decisions which will have far-reaching consequences, as per the Cosmic Calendar. On the love front, you will feel insecure and it is bound to impact your love life adversely. You will feel deep emotions about people and things around you. Your married life will be turbulent and beset with unnecessary confusions, caused mainly by ego conflicts. This period marks steep ups and downs in your financial situation. Reason with a stable mind with yourself, instead of depending on emotions, before taking financial decisions. For greater insight into your prospects during this phase,
Talk to an Astrologer – NOW
!
Career And Business
Your aggression will rise and you might be a bit ruder which might cause frictions at your work place. It will be difficult for you to get along with your colleagues according to the Cosmic Calendar. Your energy levels and activity will rise but there will be problems in your rapport with the seniors and higher ups. There will be some challenges to cross and lessons to learn. The rewards in your business would not be fulfilling as per the Cosmic Calendar. You will take some life-defining decisions that could change the course of your business. Keep your book of accounts clear as the period has potential to bring some problems from authorities. If you have a specific query regarding your business, you could greatly benefit from our personalised service
Business Ask 3 Questions
.
Love And Sex
According to the Cosmic Calendar, this period could mark some crucial changes in the equations of your love life. Your love life would oscillate between hope and despair. Deeply rooted insecurities will not allow your love life to flourish. Some unsteady trends would be present and may make you uncomfortable as per the Cosmic Calendar. To gain more insights about yourself on this front, get our Birth Chart-based service
Love Ask 3 Questions
.
Relationships And Compatibility
Deep emotions will be stirred up within you. Try not to take the erratic behaviours of others personally, according to the Cosmic Calendar. Your partner will have certain behaviour changes which might cause some doubts regarding the future of your relationship. You might feel that your partner is not involved enough and pulling away as per the Cosmic Calendar. There will be certain complications and unforeseen anxiety in your relationship. To check out how you will get along with your partner, try our personalised service
Compatibility Assessment Reading
.

Marriage And Children
Your married life will undergo turbulence and unnecessary confusion according to the Cosmic Calendar. Ego conflicts can disrupt an otherwise happy situation in your married life. You will be contentious, argumentative and impatient and that might disrupt. your relationship with elders and children as per the Cosmic Calendar. If you wish to know more about your child's future prospects, avail our Natal Chart-based service
Your Child's Astrology Profile
.

Personal And Confidential
According to the Cosmic Calendar, your imagination and psychic sensitivity will be on high. You will want a break from the predictability of your routine. You will be stimulated and energized by your casual interactions with opposite sex. Creative and artistic efforts will flourish, as per the Cosmic Calendar. This is a good time to travel, especially to places you have never explored. To gain more insights into your personality, avail our Birth Chart-based service
Personal Ask Question: Detailed Advice
.
Wealth And Property-Finance
Good time to book profit from old investments. This period indicates quick gain and sudden loss hence must be careful as per the Cosmic Calendar. You will be inclined to act on the dictates of emotions and desires rather than strong reasons or analysis that might not augur well for making new investment decisions. This is a time to rely only on yourself and your trusted and proven resources. For a detailed astrological analysis of your financial prospects, get our customised service
Wealth Ask a Question
.