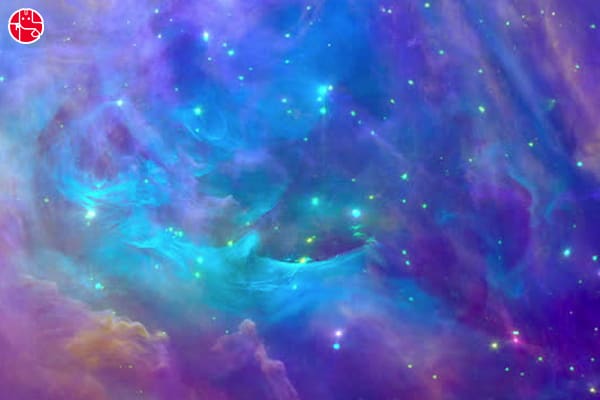 (Image Source: Internet)
Western Tropical Planetary Positions
Overview
According to the Cosmic Calendar, you are likely to face problems while trying to focus on work this week. You will be so overwhelmed with the loads of work that you may fail to take it as a challenge. Businesspersons' contacts will increase, but the business itself will demand more discipline. Singles are likely to meet someone interesting and may wish to develop a meaningful relationship. Your sexual desire will be strong, but you may not get the right opportunities to indulge in it. In other relationships, some problems may get amplified and demand more attention. Besides, deeply rooted insecurities and lack of commitment may disturb your equations. Your rapport with elders may leave much to be desired as per your Cosmic Calendar astrology. The time is right to book profits from old investments. If you are planning to enter into new deals you would do well to read the fine print first before deciding one way or the other. In order to find out more about all aspects of your life during this phase
Talk to Astrologer – NOW
.
Career And Business
You will feel overloaded as the workload is likely to increase as per the Cosmic Calendar. Some disruption may not allow you to remain focused. If you fail to understand the situations and recognise the challenges, the pressure will mount on you. Your relations with associates/partners may be tilting towards one side according to your Cosmic Calendar. Your business and professional circle will also increase. This period demands strict discipline and solid planning to get desired success in your business. You could greatly benefit from trying our personalised service
Career Ask A Question
based on your Birth Chart.
Love And Sex
If you are not involved with anyone, it is quite possible that you may meet someone during this phase as per the Cosmic Calendar. You may become more intense and demanding. This period may require a strong commitment to establishing a meaningful union. You might have a strong sexual drive but situations may prevent you from acting on your sexual drive, in accordance with the Cosmic Calendar. Get deeper insights about your prospects on this front during this week through our personalised service
Your Romantic Personality
.
Relationships And Compatibility
Some superficial or unsatisfying attachments may vanish as per your Cosmic Calendar. Some old issues or problem areas can get magnified which may require extra attention towards your relationship. Deeply rooted insecurities and lack of commitment may disturb your equations as is seen in the Cosmic Calendar. Avoid 'immediate action' in relationships. Get personalised predictions on this aspect through our service
Relationships Ask Question: Detailed Advice
.
Marriage And Children
You may become fired up, impatient or aggressive while discussing things with your life partner and beloved ones as per the Cosmic Calendar. You will be willing to enjoy fresh energy in your personal environment and to rid yourself of the things that have been holding you back from truly living your life. Giving less priority to your family members can disturb your personal life according to the Cosmic Calendar. Excessive mood swings may disrupt the harmony of your personal life. There can be some differences, disputes or heated arguments with elders. This period may help you resolve the issues related to your children. Our customised service
Marriage Ask Question: Detailed Advice
can help you induce some spice into your conjugal relationship.
Personal And Confidential
Personal dynamism, passion and creativity will be on high as per your Cosmic Calendar. You will be stimulated and energized by your casual interactions with the opposite sex. You would like to talk about romantic things and strong physical needs will surface according to the Cosmic Calendar. Strange anxiety feelings could arise and provoke you to escape reality. To get a better perspective about your personal life based on your Natal Chart, try our customised service
Personal Ask Question: Detailed Advice
.
Wealth And Property-Finance
According to your Cosmic Calendar, a good time to book profit from old investments. If you are entering any new financial deals where you need to be factual, check all the details and information thoroughly before taking your position. Do not take loans beyond your limit otherwise, it will be difficult for you to repay in time as per your Cosmic Calendar astrology. Commitment pressure may bother you. Set your goals wisely by seeking the guidance from our personalised service
Wealth Ask 3 Questions
, based on your Natal Chart.
With Ganesha's Grace,