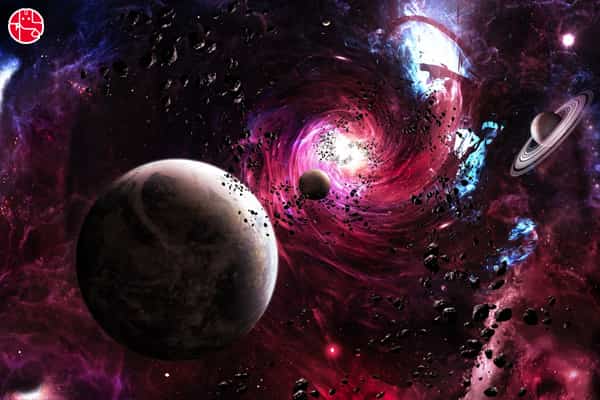 (Image Source: Internet)
Western Tropical Planetary Positions
Overview
According to the Cosmic Calendar, during this phase, you will feel better if you indulge in some physical activity rather than just doing sedentary work. Take care about your rapport with your colleagues, or it can retard your growth. In business, you are likely to take some initiative, and follow it up regularly to see that things are working the way want them to. Exercise caution while entering new contracts. On the romantic front, your sexual and creative energy will be on a high, but being too pushy can be counter-productive as per the Cosmic Calendar. Besides, be careful not to get attracted to the wrong kind of people. Old resentments and frustrations may surface during this phase and tension or impatience may disrupt the harmony of your married life. You shall be accident prone during this phase, so ensure that you drive carefully. Do not take any undue risks and make any new financial commitments now. For knowing more about all aspects of your life during this phase
Talk to an Astrologer – NOW
.
Career And Business
Your interactions with colleagues and seniors will be more intense which can be detrimental to your growth according to the Cosmic Calendar. You may need to exert more control over your ego to avoid being overbearing at your work place. Physical activity will be more satisfying than sitting still or doing purely routine intellectual work. This could also be a time when you take the lead in your business and make your move strongly. This period will give the courage to follow through on new business ideas as per the Cosmic Calendar. This will be a period of decisiveness, taking the initiative and addressing the problems in your business directly. Think twice before making any new contracts and deals. Know more about your business prospects by checking out the fully personalised service
Business Question: Detailed Advice
, which is based on the details of your Birth Chart.
Love And Sex
You will come out and take a risk even if you are shy and unassertive as per the Cosmic Calendar. Coming on too strong and not picking up the cues can disrupt the harmony of your love life. Being inappropriate can be a major pitfall of this period. Some childish or impulsive reactions during this period may cause problems in your love life according to the Cosmic Calendar. You might be too pushy or hasty to take the relationship to next level. Sexual and creative energy will be high. For any problem that you may be facing on this front,
Talk to Astrologer
!
Relationships And Compatibility
Social relationships will be impassioned, and perhaps more demanding and extreme as per the Cosmic Calendar. Sexual and romantic activities may be initiated during this time. According to the Cosmic Calendar, you may be attracted towards the wrong kind of persons. The desire to enjoy life, for comfort and pleasure will be stimulated. You would also greatly benefit from trying our personalized service
Revive the Spark
.
Marriage And Children
A sense of frustration is likely now, possibly because you are feeling thwarted by your tedious social routine as per the Cosmic Calendar. Buried angers and frustrations can surface during this phase and tension or impatience may disrupt the harmony of your married life. You will become touchy and over-sensitive, and that might bring problems in your relationship with elders in your family. You are likely to spend more time with your friends, and hence dissatisfaction in your married life will increase according to the Cosmic Calendar. To know more about your child's future prospects, check out our customized service
Your Child's Astrology Profile
.
Personal And Confidential
You are hungry for exciting experiences. You want to put into action many of your hidden desires as per the Cosmic Calendar. You will have an opportunity to take the initiative to achieve sexual fulfilment. Accidents may take place due to sudden careless actions according to the Cosmic Calendar. Find out more about your personal future prospects through our service
Personal Ask 3 Questions
which is tailor-made for you as per your Natal Chart.
Wealth And Property-Finance
You are looking to expand and to achieve the bigger the better but doing things in a big way may bring problems according to the Cosmic Calendar. Your tendency to make quick decisions or to take shortcuts may backfire. You tend to overestimate your capabilities and taking on too much of risk can be detrimental to your financial health as per the Cosmic Calendar. Expenses will rise on leisure activities. Do not make any fresh financial commitments during this phase. Get an in-depth analysis of your financial fortunes by trying our custom-made service
Wealth Ask 3 Questions
.
With Ganesha's Grace,