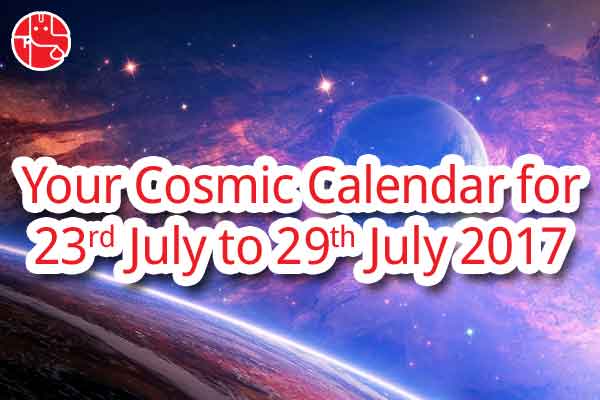 (Image Source: Internet)
Western Tropical Planetary Positions
Overview
According to the Cosmic Calendar, your enthusiasm could land you in a soup this week, and it can also prevent you from focusing on your tasks single-mindedly. Try to be self-dependent and not rely too much on co-workers. Your love life will be up and down unless you give equal importance to your spouse. Try to be less egoistic. You will be demonstrative and like to be the cynosure of all eyes. You will be attracted to daring adventure in your love and sexual life, as per the Cosmic Calendar. You will be possessive and your primary concern will be your own enjoyment. On the financial front, you will look for quick gains, but your enthusiasm could backfire. If you are about to enter a new deal, ensure that you are well-acquainted with all the minor details of the proposal. To find out more about all aspects of your life during this phase
Talk to an Astrologer – NOW
!
Career And Business
You will be spirited and will strive hard to achieve your goals. However, you will be direct and will prefer not to worry about details, according to the Cosmic Calendar. Your rash approach may land you in trouble. You may have a strong desire for freedom and independence to expand and explore new ideas. Some constraints may hamper your working and remaining focused may become difficult. This period will make you initiate and kick-start some business plans that you might have been keeping in your kitty, as per the Cosmic Calendar. Expect a lot of difficulties, if you indulge immature expectations, or rely too much on your associates. You could greatly benefit from trying our personalised service
Career Ask A Question
based on your Birth Chart.
Love And Sex
You will be passionate and willing to create a lasting impression, according to the Cosmic Calendar. You will be very impatient and your hyper sensitivity may cause problems in your love life. See-saw situations which go up and down unless you control your domineering and stubborn approach. You love the excitement and your sexual drive will be strong, as per the Cosmic Calendar. Get deeper insights about your prospects on this front during this week through our personalised service
Your Romantic Personality
.
Relationships And Compatibility
You will be demonstrative and like to be the centre of attention in relationship, according to the Cosmic Calendar. Intense emotional conflict or ego issues are quite likely at this time. Acting abruptly or aggressively may bring harm to yourself or people around you. You will be possessive and your primary concern will be your own enjoyment. Get personalised predictions on this aspect through our service
Relationship Ask Question: Detailed Advice
.
Marriage And Children
Your enthusiasm will be a bit overwhelming and you expect to be treated the same way, as per the Cosmic Calendar. Your sensitivity is on a high and you may fantasise rather than concentrate on practical matters. According to the Cosmic Calendar, your ego can disrupt an otherwise happy situation in your married life. You tend to be impatient with your children and your domineering or stubborn behaviour may disrupt your rapport with them. Our customised service
Marriage Ask Question: Detailed Advice
can help you induce some spice into your conjugal relationship.
Personal And Confidential
You will have strong urge to rush in and will get very excited when you find yourself attracted to someone. You will be attracted to daring adventure in your love and sexual life, as per the Cosmic Calendar. Do not become impressionable or dreamy at this time. Your romantic and sexual needs will be quite different at this time, and this will present a constant struggle, according to the Cosmic Calendar. To get a better perspective about your personal life based on your Natal Chart, try our customised service
Personal Ask Question: Detailed Advice
.

Wealth And Property-Finance
You will look for quick gains. Hasty or impulsive financial decisions may backfire, as per the Cosmic Calendar. You will spend more to refresh and rejuvenate yourself. Review all the financial deals twice and do not try to close the deal without going into practical details. Set your goals wisely by seeking the guidance from our personalised service
Wealth Ask 3 Questions
, based on your Natal Chart.