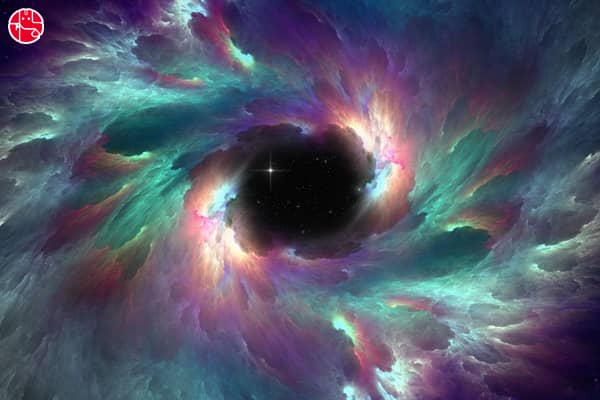 (Image Source: Internet)
Western Tropical Planetary Positions
Overview
This week is favourable for you to work positively and impress your higher-ups as per the Cosmic Calendar astrology. It may not be easy as some changes taking place at your workplace may irritate you and your patience will be tested. In your business, Ganesha advises you to take up all the pending work and finish them off. Your hard-work in business will be rewarding. On the love front, you will be emotionally charged up and may also become restless. You will try to do things that can attract your partner, even if you may not like those things much, which may make your relationship vulnerable. Good time for opening up to new possibilities, and it will fuel your sex drive according to your Cosmic Calendar. Demonstrating your natural wit and good humour will help your relationships. On the financial front, increase in income is expected this week. Avoid taking loans which you may not be able to repay on time. To find out more about all aspects of your life during this phase
Talk to an Astrologer – NOW
!
Career And Business
According to your Cosmic Calendar, you need to be ready to have your patience tested and to make your pretense felt. Some of the changes at your workplace may prove irksome to you. Yet there is still the potential for you to do well and impress your higher-ups. This is a good time to review and finish pending work related to your business as per your Cosmic Calendar. The rewards in your business would be fulfilling. There will be positive momentum in your business. You could greatly benefit from trying our personalised service
Career Ask A Question
based on your Birth Chart.

Love And Sex
You may need to take the time to evaluate your past commitments in accordance with the Cosmic Calendar. You will be emotionally charged up and may also become restless which may make your relationship vulnerable. Good time for opening up to new possibilities, but finalizing plans should be saved for a later date. It will fuel your sex drive as per your Cosmic Calendar. Get deeper insights about your prospects on this front during this week through our personalised service
Your Romantic Personality
.
Relationships And Compatibility
Demonstrating your natural wit and good humour will help your relationship according to the Cosmic Calendar. Excessive possessiveness or treating your partner as an object can be detrimental to your relationship. You will try to do things that can attract your partner, even if you may not like those things much. Avoid 'immediate action' in relationships as per the Cosmic Calendar. Get personalised predictions on this aspect through our service
Relationships Ask Question: Detailed Advice
.
Marriage And Children
As per the Cosmic Calendar, this week will be conducive to bring happiness, love and warmth in your conjugal life. This is the time to pamper your partner with something new and exciting. However, excessive mood swings may disrupt the harmony of your personal life. There can be some differences, disputes or heated arguments with elders according to your Cosmic Calendar. This period may help you resolve the issues related to your children. Our customised service
Marriage Ask Question: Detailed Advice
can help you induce some spice into your conjugal relationship.
Personal And Confidential
Personal dynamism, passion and creativity will be on high as is seen in your Cosmic Calendar. You may become anxious to break the shackle and hate the dryness of your routine. You would like to talk about romantic things and strong physical needs will surface. It will be difficult to find a balance between your responsibilities and the desire for self-gratification as per your Cosmic Calendar. Get a better perspective about your personal life based on your Natal Chart -- try our customised service
Personal Ask Question: Detailed Advice
.
Wealth And Property-Finance
There will be more money for you as increase in your income is expected this time around, in accordance with the Cosmic Calendar. A major chunk of your expenses will be on household items and family affairs. Do not take loans beyond your limit otherwise, it will be difficult for you to repay in time. Stay more focused on your liabilities before making fresh commitments and deals as per the Cosmic Calendar. Set your goals wisely by seeking the guidance from our personalised service
Wealth Ask 3 Questions
, based on your Natal Chart.
With Ganesha's Grace,