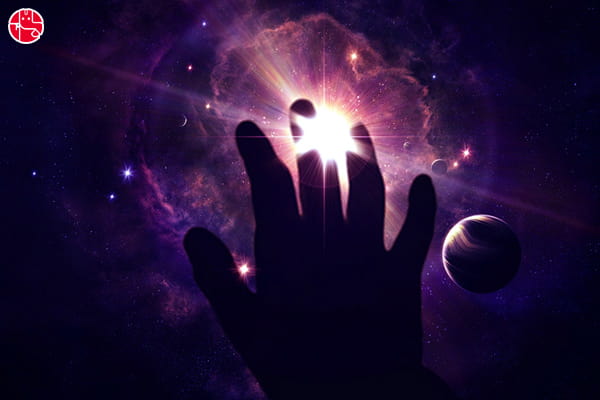 (Image Source: Internet)
Western Tropical Planetary Positions
Overview
As per your Cosmic Calendar, if you have been thinking along the lines of changing your job for better prospects, Ganesha says this week is just right to start firing off your applications. However, if you are staying in your current job, it is time to start developing new skills and get up-to-date on new technologies. On the romantic front, you will find it easier to express yourself and convey your feelings. There will be a tendency to be blunt in your speech which can cause a great deal of harm to your relationship. In other relationships, your dealings will be positive and will strengthen your bonds. In conjugal life, you will be displaying good understanding which will help you resolve some pending issues according to the Cosmic Calendar astrology. On the financial front, there will be a steady inflow of money, and whatever you invest this week will yield good returns later. To find out more about all aspects of your life during this phase
Talk to Astrologer – NOW
!
Career And Business
Good period to learn new skills as you have opportunities to acquire knowledge through a variety of experiences as is seen from your Cosmic Calendar. You will be restless, and boredom of routine activities may impel you to seek new avenues. Good time to make a move for the better job/assignments. Your communications will be more positive hence you will be able to make new deals/contracts in business. This can be a good period to implement some new ideas and policies in your business as per your Cosmic Calendar. This is a good time to schedule business meetings as luck will be in your favour. You could greatly benefit from trying our personalised service
Career Ask A Question
based on your Birth Chart.
Love And Sex
You will find it easier to express yourself and convey your feelings in accordance with your Cosmic Calendar. However, you will be quite blunt and forthright in expressing yourself which might cause problems. On the flip side, you could end a relationship which hasn't been good for you and you will be glad to get rid of such a relationship. You will be inclined to devote more time and money for physical pleasure as per your Cosmic Calendar. Get deeper insights about your prospects on this front during this week through our personalised service
Your Romantic Personality
.
Relationships And Compatibility
Your dealings with others will be good and your positive state of mind will help you to reinforce your relationships according to your Cosmic Calendar. You will be much more optimistic and light-hearted and don't want to focus on anything too serious in your relationship. You can share your deep-rooted feelings and thoughts with your beloved ones, and they will respond well as per your Cosmic Calendar. Get personalised predictions on this aspect through our service
Relationships Ask Question: Detailed Advice
.
Marriage And Children
It is an excellent time for travel and spending quality time with your family members as is seen from your Cosmic Calendar. Good time for settling issues with neighbors, relatives and siblings. You will be displaying more understanding in married life which will help you resolve some pending issues. However, the tediousness of your routine personal life may frustrate you, and hence you need to spare time for stimulation as per your Cosmic Calendar. You may get support on some important issues from elder members of your family. Our customised service
Marriage Ask Question: Detailed Advice
can help you induce some spice into your conjugal relationship.
Personal And Confidential
You probably have an increase of nervous energy and, you will be seeking new dimension in your life. Your mind tends to be inquisitive and will be seeking new excitement in your life as is seen in your Cosmic Calendar. Interest in psychology, philosophy or others secrets will increase. A good time to initiate mental projects or doing research as per your Cosmic Calendar. To get a better perspective about your personal life based on your Natal Chart, try our customised service
PersonalAsk Question: Detailed Advice
.
Wealth And Property-Finance
As per your Cosmic Calendar, you can make long-range plans and expand your investments. You will be attentive to the details without losing sight of the bigger picture, and hence this period is good to invest in stock market and land for medium to long-term. You can expect a steady inflow of money. What you invest during this time will yield very positive results according to your Cosmic Calendar. Set your goals wisely by seeking the guidance from our personalised service
Wealth Ask 3 Questions
, based on your Natal Chart.