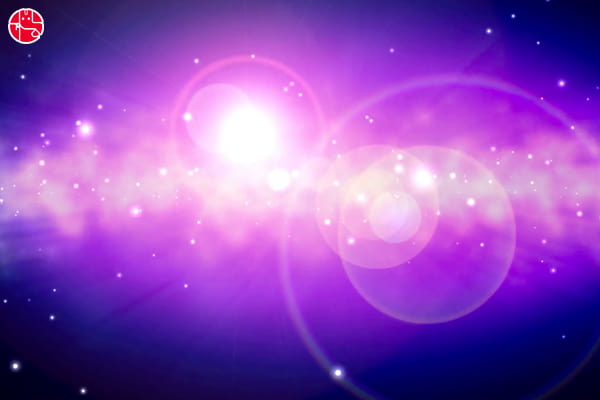 (Image Source: Internet)
Western Tropical Planetary Positions
Overview
This is an auspicious phase for businessmen to look for new associates as per the Cosmic Calendar. Professionals may get the urge to act impulsively, but it would be unwise and you would do well to hold yourself back, count to ten, and think again before acting rashly. Having too high expectations can cause a lot of disappointment. During this phase, there will be an immense physical attraction and intense love, but if you become over-sensitive or over-emotional, it can ruin all your fun. In your married life, hidden resentments may surface and will likely lead to serious problems. Your interest in psychology, philosophy or others secret sciences will increase and will require you to be very alert according to your Cosmic Calendar astrology. Even on the financial front, you must avoid hasty decisions as they can backfire. Money inflow will be steady, and you may spend on visiting a spa to rejuvenate yourself. Strictly avoid taking loans to simply add to your creature comforts. For your personalised prospects for the week,
Talk to Astrologer
.

Career And Business
You may have a strong desire for freedom and independence to expand and explore new ideas. There will be a tendency to take hasty decisions as per your Cosmic Calendar of the future. Think twice before you take vital decisions regarding your career or new venture. Expect a lot of difficulties, if you indulge in immature expectations, or rely too much on your colleagues/associates. This is a good time to look for new business associates. This is a good time to schedule business meetings as luck will be in your favour according to your Cosmic Year Calendar. Any efforts you make to advance your business or long-range goals will be very effective. If you have a specific query regarding your business, you could greatly benefit from our personalised service
Business Ask A Question
.
Love And Sex
Hypersensitivity and emotional turmoil may cause problems in your love life. It indicates immense physical attraction and intense love too. Deep emotions, both positive and negative will be stirred up within you in accordance with your Cosmic Calendar. Sexual desires will also increase but you will be rather hyper-sensitive, dreamy, or unrealistic. To gain more insights about yourself on this front, get our Birth Chart-based service
Your Passion Personality
.
Relationships And Compatibility
According to the Cosmic Calendar astrology, practical concerns may dominate your relationship. See-saw situations which go up and down will arise unless you strike the right balance between your physical and emotional needs. You will rely heavily on your friends as per your Cosmic Calendar. Some anxiety, insecurity and emotional conflicts may disrupt your sexual life. If there is a problem on this front which is troubling you, avail our customised service
Love Ask A Question
.
Marriage And Children
Your sensitivity is on high and you may fantasize rather than concentrate on practical matters as is foreseen from your Cosmic Calendar. It will make you more aware of what you really need, and want in your married life. Hidden resentments may surface and likely to bring some problems in your married life as per the Cosmic Calendar. You may get support on some important issues from elder members of your family. If you wish to know more about your child's future prospects, avail our Natal Chart-based service
Your Child's Astrology Profile
.
Personal And Confidential
Different or unconventional ways of expressing affection/love may attract you more according to your Cosmic Calendar. Your desire for sexual pleasure, ease, and affection will be brought to the fore. Interest in psychology, philosophy or others secrets will increase states the Cosmic Calendar. Do not become impressionable or dreamy at this time. To gain more insights into your personality, avail our Birth Chart-based service
Personal Ask 3 Questions
.
Wealth And Property-Finance
As is foreseen in your Cosmic Calendar, hasty or impulsive financial decisions may backfire. You will spend more to refresh and rejuvenate yourself. You can expect a steady inflow of money as per your Cosmic Calendar. The tendency to take loans to fulfill your requirements or to add comfort may bring pressure on your financial planning. For a detailed astrological analysis of your financial prospects, get our customised service
Wealth Ask Question: Detailed Advice
.
With Ganesha's Grace,