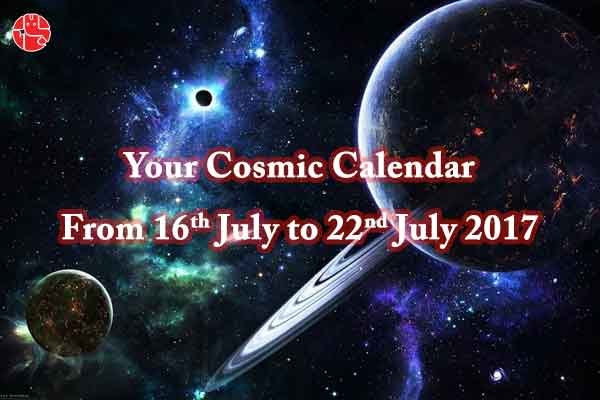 Western Tropical Planetary Positions
Overview
Though you will be brimming with great ideas during this phase, you will be rather lazy when it comes to implementing them, according to the Cosmic Calendar. Besides, you may be temperamental while dealing with your co-workers, so try to avoid arguments. On the romantic front, you will get attracted to someone, but you will not be too serious about it and will crave more for variety. On the marital front, you will do your best to keep yourself and your family happy, although there may be that occasional outburst against your children. As per the Cosmic Calendar, you may have a steady inflow of income but unnecessary expenses may exert undue pressure on your bank account. You will be strongly inclined to pump money into speculative activities, but the time is definitely not right for it. For your personalised prospects for the week,
Talk to an Astrologer
.
Career And Business
You may have many ideas and plans in your mind but you can also be lazy about implementing them, according to the Cosmic Calendar. You will look for your comfort zone and may not like to put in too much effort in your work. You don't want to get stuck in the same work for long and that might divert your focus and hamper your progress. You can be baffled by, or impatient with your colleagues. You will be in doubt or dilemma which will not allow you to focus on your business. There will be excitement about your new business ideas or plans but procedural delays and obstacles will keep you on the toes. You will become self-confident gradually and will be prepared to go after the things you want to achieve in your business, as per the Cosmic Calendar. If you have a specific query regarding your business, you could greatly benefit from our personalised service
Business Ask A Question
.
Love And Sex
According to the Cosmic Calendar, you need some variety and avoid getting too serious in love. You want a stimulating love life, and you will crave for interesting and stimulating conversations with your partner. You will get very excited when you find yourself attracted to someone. You will draw the attention of your partner by complimenting in every possible manner. You will make every effort to look your best and to get noticed. You just can't hold back your sexual desires and will just go for it without much hesitation, as per the Cosmic Calendar. To gain more insights about yourself on this front, get our Birth Chart based service
Your Passion Personality
.
Relationships And Compatibility
You will date many but none for long. You will be manipulative and calculative, rarely malicious though. You will not bother going after someone, according to the Cosmic Calendar. You will be interested in gossip and even twist the truth to get what you want. If there is a problem on this front which is troubling you, avail our customised service
Love Ask A Question
.
Marriage And Children
You will make all the efforts to make both yourself and your family members happy, as per the Cosmic Calendar. A short burst or angry reactions are more likely this time around. It will make you more aware of what you really need and want in your married life. Your fixed nature or adamant behaviour may cause disruptions in your relationship with children, as per the Cosmic Calendar. If you wish to know more about your child's future prospects, avail our Natal Chart based service
Your Child's Astrology Profile
.

Personal And Confidential
You will be direct, self-assured and desire dramatic or stimulating encounters. According to the Cosmic Calendar, your sex drive will be strong, and passion will drive your actions. The stable and predictable relationship may not enthuse you much. To gain more insights into your personality, avail our Birth Chart-based service
Personal Ask 3 questions
.
Wealth And Property-Finance
According to the Cosmic Calendar, you may have steady income flow but superfluous expenses may bring pressure on your financial status. Intending to spend money to raise your social image could diminish your economic resources. Despite good income, there will be pressure to fulfil your commitments, as per the Cosmic Calendar. It will be difficult for you to stay within a budget. There will be strong inclinations for speculations or for a big gain through short cuts or risky instruments. Not a good time to invest in speculative instruments. For a detailed astrological analysis of your financial prospects, get our customised service
Wealth Ask Question: Detailed Advice
.
With Ganesha's Grace,