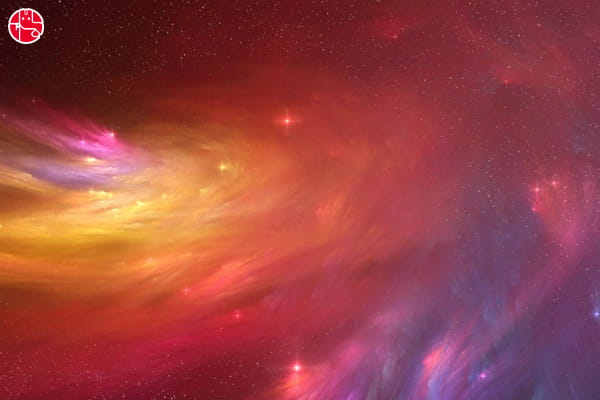 (Image Source: Internet)
Western Tropical Planetary Positions
Overview
According to the Cosmic Calendar, you will be enthusiastic and will explore new avenues in business. You will also be very passionate about your love life and will go all the way to please your partner. In relationships, you will want to be the centre of everybody's attention. You may face conflicts in your married life due to dominance issues as per Cosmic Calendar. You are likely to turn more adventurous in your personal life. Besides, you may want to earn money from risky financial instruments; however, you are advised to opt for the more conservative ones. To know more about any facet of your life on this front,
Talk to Astrologer
!
Career And Business
You will be spirited and will strive hard to achieve your goals as per the Cosmic Calendar. However, your rash approach may land you in troubles. There will be a strong desire for freedom and independence to expand and explore new avenues. This period will make you initiate and kick-start some business plans that you have been keeping in your kitty. There will be opportunities to expand your business according to your Cosmic Calendar. You may face difficulties if you rely too much on your associates. You could greatly benefit from trying our personalised service
Career Ask A Question
based on your Birth Chart.
Love And Sex
You will be passionate and willing to make all the efforts to impress your mate in accordance with the Cosmic Calendar. You will be very impatient and your hypersensitivity may cause problems in your love life. See-saw situations may make you go up and down unless you control your temperament as seen in your Cosmic Calendar. Your sexual drive will be high and you will experience a strong physical attraction. Get deeper insights about your prospects on this front during this week through our personalised service
Your Romantic Personality
.
Relationships And Compatibility
You will be demonstrative and will want to be the center of attention in relationships as per your Cosmic Calendar. It's a good time to take the initiative to meet someone special. If you act aggressively, you may harm yourself and the people around you. You will be possessive and your primary concern will be your own enjoyment according to the Cosmic Calendar. Get personalised predictions on this aspect through our service
Relationships Ask Question: Detailed Advice
.
Marriage And Children
Your enthusiasm may be a bit overwhelming and you may expect to be treated in the same way as per your Cosmic Calendar. You are likely to attend cultural events, art show or social events during this phase. However, domination issues can disrupt your marital harmony. Some serious introspection will help you restore that harmony according to the Cosmic Calendar. You may be able to resolve issues with your children. Relations with elders will be good generally. Our customised service
Marriage Ask Question: Detailed Advice
can help you induce some spice into your conjugal relationship.
Personal And Confidential
You will feel a strong attraction towards someone in accordance with your Cosmic Calendar. This will make you very excited. You may try some daring adventures in your love and sexual life. Besides, your moods may fluctuate rapidly. You are advised to control your emotions and not go out of the way while expressing your feelings as per the Cosmic Calendar. To get a better perspective on your personal life based on your Natal Chart, try our customised service
Personal Ask Question: Detailed Advice
.

Wealth And Property-Finance
You will be looking for quick gains as per the Cosmic Calendar. However, hasty or impulsive financial decisions may backfire. Thus, you will need to be careful. You will get better and ensured returns from the conservative investments at the end of this week. You will need to maintain patience and perseverance in order to maintain your financial status according to the Cosmic Calendar. Set your goals wisely by seeking the guidance from our personalised service
Wealth Ask 3 Questions
, based on your Natal Chart.
With Ganesha's Grace,