Choose Rakhi Colours Your Brother Zodiac Signs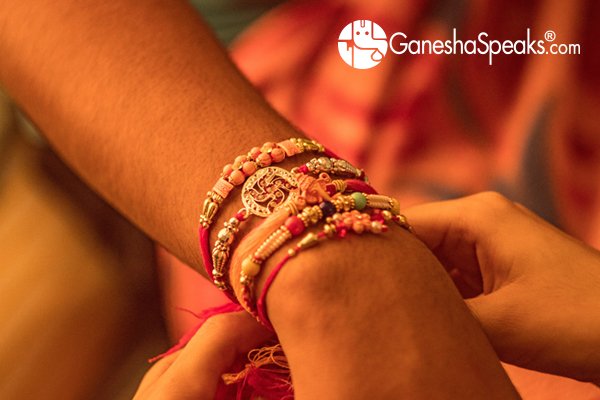 Remember those days of childhood when you do you have any problems with your brother or sister about small things? Do you want an astrological solution to this problem, then talk directly to our expert advisors. Talk and remove the problems of your life. There was always a competition between the two of you as to which mother and father loved the most. Whenever something came for either of them in the house, he used to lift the whole house on his head. Even there used to be an argument with the parents about sleeping. Mom, you love her more, not me. To cover up the mistakes, they used to persuade each other with love. Then, there was an agreement on the matter that if you do this work for me, then I will do such work. On regaining consciousness, when you remember these small mischiefs of childhood, then your heart jumps with joy. Happens or not!
The festival of Rakshabandhan 2023 has come to enhance this childhood love again. Raksha Bandhan is a Hindu festival where sisters express their true love by tying Rakhi to their brother. On the day of Rakshabandhan, brothers and sisters forget all the quarrels and show their true love. Sisters tie rakhi to their brothers with love and brothers also surprise them by giving them gifts.
When is Rakshabandhan in 2023
The festival of Rakhi is celebrated on the full moon of the month of Sawan. In the year 2023, the festival of Rakhi is on the 30th of August, Wednesday.
Rakshabandhan Muhurta
Auspicious time to tie Rakhi – after 09:01 PM
So let's know, according to the zodiac sign of the brother, sisters should tie rakhi of which color to them:-
Aries
If your brother has Aries, then tie a red colored Rakhi to him after applying saffron tilak. The red color of Mars will give energy and enthusiasm to your brother. Take the help of our astrologers for 100% success in life, ask a question.
Taurus
If your brother's zodiac sign is Taurus, then tie a white or silver colored rakhi to him. Apply tilak by mixing rice in roli. By doing this your brother's mind will remain calm and happy.
Gemini
Green-colored Rakhi is especially auspicious for a Gemini brother. Mix turmeric in roli and apply tilak. This will strengthen your brother's thinking power.
Cancer
If your brother's zodiac sign is Cancer, then tie a white silk thread Rakhi to him. Rakhi made of shiny beads can also be tied. Use sandalwood while applying tilak. This will strengthen the relationship between you even more. If the problems of life are not taking the name of ending, then the corrupt planets of the horoscope can be the reason for this. We can help you. Just ask your question to our astrologers.
Leo
If your brother has a Leo, then tie a golden or pink rakhi to him. Apply roli mixed with turmeric on the forehead. This will increase the leadership quality of your brother and will give you luck.
Virgo
If your brother has a Virgo zodiac sign, then Rakhi of Mercury green will be auspicious for him. Apply turmeric-sandalwood tilak. It will bring good results. Now there is no need to worry about the problems of life. We are not! Know the solution of these problems from our Panditji, ask 3 questions.
Libra
If your brother has a Libra zodiac sign, tie him a white colored Rakhi of Venus. This will increase their decision power and protect them from negative thoughts.
Scorpio
If your brother has Scorpio, tie him a bright white, red or pink colored Rakhi of Mars. Offer red colored sweets while applying tilak to Roli. It will bring happiness and peace in the life of you and your brother throughout the year. Success is written in the fate of every man. But, for that efforts should be in the right direction. For this you ask a question.
Sagittarius
If your brother has a Sagittarius sign, tie a yellow Rakhi to Jupiter. Apply tilak of turmeric and kumkum to brother. This will keep his mind calm. Brother's education, career and business will progress.
Capricorn
If your dear brother has Capricorn, then tie a blue Rakhi of Saturn by applying saffron tilak on his forehead. This will give them success in their work. To reach the pinnacle of pinnacle in life, seek the golden guidance of expert astrologers, ask a question.
Aquarius
If your brother has Aquarius, then tie a blue colored Rakhi of Saturn in his hands while applying turmeric tilak on his forehead. This zodiac tied by you will definitely boost his morale, will brighten his fortune.
Pisces
If your brother has a Pisces sign, then tie a golden yellow colored Rakhi to him. Do not forget to do turmeric vaccine together. This will bring auspiciousness in your brother's life.
Sisters should first offer a Rakhi on the picture of Lord Krishna before tying Rakhi to their brothers. Then, according to astrology, in the auspicious time given to your brother, facing the east direction, tie rakhi on the right wrist of the brother according to his zodiac sign and sweeten his face. After doing this, wish for the brother's happiness, progress and a healthy life. Brothers who do not have any sister, then they should tie rakhi to someone in their kinship by making them a mouth-speaking sister.
For Any Questions You can Ask an Astrologer, First Consultation with 100% Cashback!
With the blessings of Ganeshji,
Acharya Dharmadhikari
ganeshspeaks.com