Relationship Issues? Astrology Has The Solution!
Published on July 24, 2020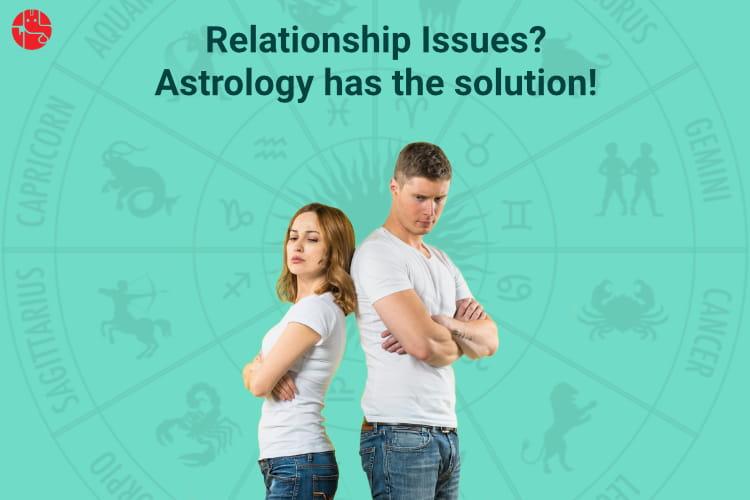 Relationship issues are normal. Experiencing problems and pressures at one point or another is not new in a relationship. There are astrological reasons behind this. According to our expert astrologers, there is a connection between your relationship problems and your zodiac sign. So, folks, if you have ever looked up at the sky and blamed the stars for your relationship problems, then go ahead and blame away.
Now let's delve deeper and know how exactly the planetary positions in your birth chart might be spelling troubles for your love life. Astrology consultation can help you to know the reasons why your relationship does not work out the way you expected. Here are some of the astrological reasons for friction in your relationship:
Zodiac Sign Compatibility
Compatibility between two sun signs is an indicator of basic affinity. Your sun sign compatibility can give you clues about your romantic relationship. It gives you insight into your relationship pitfalls. With zodiac sign compatibility, you can know what tensions you may have with your partner. For getting a more accurate depiction, it is advisable to talk to an astrologer who will figure out your birth chart and give you more clarity. If zodiac signs are not compatible, there are chances of the separation and break up. If there is constant friction in your relationship, personality, and ego clashes, then this may be the reason. But as said every problem has a solution, this can also be solved. Astrologers can help you to resolve your conflicts by suggesting some simple remedies.
Your Moon Sign Compatibility
If you are looking for a long-term relationship, it is necessary to check the compatibility of your moon sign as well. Moon sign is determined by the position of where the moon was at the time of your birth. In case you are not sure about your moon sign, you can know it with the help of Free Janampatri. Moon sign becomes more significant when it comes to committed relationships. When your moon sign is compatible with the potential sign, it is a positive indicator of your relationship. But if not, your relationship may be a rocky, bumpy ride!
Planetary Combinations
Certain planetary combinations and aspects can form doshas in your Kundli that can create issues in your relationship. So it is important to identify them and nullify the malefic effects of planets to bring harmony in your relationship. There are a few remedies that can help you to overcome all the obstacles in your relationship and lead a happy life together. Kundli matching can also give you valuable insights about your relationship, it can give you a glimpse of possible challenges that you may face in the future. Hence, when it comes to relationships, we should look to the planets and also consult an astrologer to get accurate predictions.
Nutshell
No relationship is hunky-dory all the time. There are some days when things do not work as per your expectation. On such cloudy days, you can talk to our astrologers and get guidance. They will help you to bridge the gap between you and your partner. If your relationship with your bae has been pretty rocky over the past couple of days, online astrology consultation can prove to be helpful to bring your love life back on track.
With Ganesha's Grace,
GaneshaSpeaks.com