Are you Manglik? Easy astrological remedies to mitigate the ill effects of Mangal dosha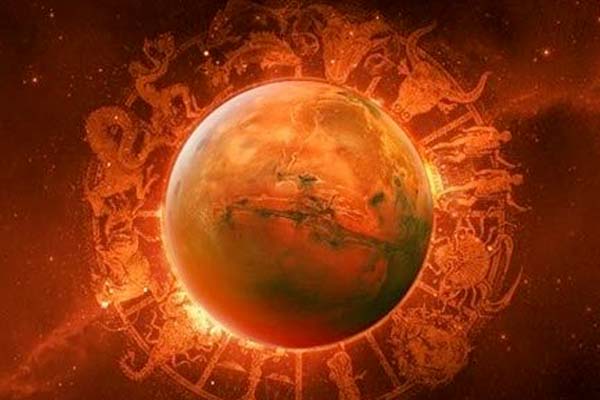 Manglik Dosha becomes the major exchange of talk when we go for Kundali Matching with expert astrologers. In India, horoscope matching is considered as the first step to a happy married life. So marriages are done only after proper analysis of the kundali of bride and groom. While analysis there are several factors to be considered to check compatibility which is also called Guna Milan. Mangal dosh is one of the prime considerations in deciding whether marriage is possible or not. The most common perception about Manglik Dosha is that if you have it in your birth-chart, your partner should also have it in his/her birth-chart. As per the perception, Manglik Dosha is considered malefic and if it is present in the horoscope of only one partner, then the marriage is bound to be doomed. But if it is present in both, then the malefic effects get neutralized. When it is a matter of love marriage this question definitely triggers in the mind of the natives. What exactly is the meaning of Mangal Dosha? 
Mangal dosha occurs due to the placement of Mars in the birth-chart of a native. When the planet Mars is placed in 1st, 4th, 7th, 8th, or 12th house then it forms Manglik dosha which is one of the most dreaded horoscope conditions. The presence of Mars in these houses is considered inauspicious as the fiery planet Mars becomes more malefic in these houses. It is also known as Kuja Dosha or Bhom Dosha. The natives having this dosha are considered as Mangliks. The meaning of Manglik is very important as people have the wrong notion that if a native is born on Tuesday that means he/she is Manglik. The effects of Mangal dosha can cause a delay in marriage or hurdles and turmoil in married life, which sometimes may lead to separation and divorce. Are you experiencing a delay in marriage or turmoil in marital life? Explore the free Mangal Dosha report and get solutions for your problems. Some may also suffer financial loss and professional troubles due to it. 
For blissful married life, the presence of Mars in these houses of both the partners is not the only parameter, but the intensity of the dosha should also be matched. According to expert astrologers, Mangal dosha occurring from the ascendant is considered mild, when occurring from Moon is considered as strong and when occurring from Venus is considered as strongest. If Mars is posited in Aries sign, then Mangal Dosha is not effective as Mars is the lord of Aries. Hence it is placed in its own house so the dosha is no longer effective to the natives. While Kundali Matching, if one has stronger Mangal dosha with the other having mild Mangal dosha then also it is a cause of concern. You should not get worried about the speculation of its results but should get a concrete analysis of your horoscope done by an  Expert Astrologer. It is very important to Ask an Expert for seeking guidance on how harmful Manglik dosha can be for you. They will not only provide effective guidance but also easy solutions to overcome its malefic ramifications. 
Mangal Dosha remedies are all about removing your misconceptions and giving you expert astrological guidance on how best to tackle it. If you are having Manglik dosha in your birth-chart you can neutralize the impact of it by following suggested Mangal Dosha remedies by astrologers. These remedies will help you to appease planet Mars and will bring down the malefic impact of a planet to a great extent.
Read this pradosh vrat festival article
Remedies to alleviate malefic effects of Mangal dosha
The natives can observe fast every Tuesday. If you are not able to observe fast every Tuesday then observe fast on the first Tuesday of Shukla Paksha.
Visit the temple of Lord Hanuman every Tuesday. Offer sweets and vermilion to the Lord. 
Recite Hanuman Chalisa once before going to bed.
Chant Navgraha Mangal Mantra Om Hung Shring Bhaumay Namah || or Gayatri Mantra Om Bhur Bhuvaḥ Swaḥ, Tat-Savitur Vareñyaṃ, Bhargo Devasya Dhīmahi, Dhiyo Yonaḥ Prachodayāt

||108 times in the morning.
Feed red lentils and jaggery to cows on Tuesdays.
Feed grains to birds every day.
Donate red color clothes to the people who are working with sharp iron materials or iron items.
The natives can donate sharp objects like a knife, sword, food made from red gram or lentil, red clothes, and red stones. 
Manglik individuals can perform Kumbha Vivah to overcome the malefic effects of Mars in marital life.
For more remedies to appease Mars, Talk To An Astrologer Now!
With Ganesha's Grace,
The GaneshaSpeaks.com Team