Purushottam month 2020 – Do's and don'ts in Adhik month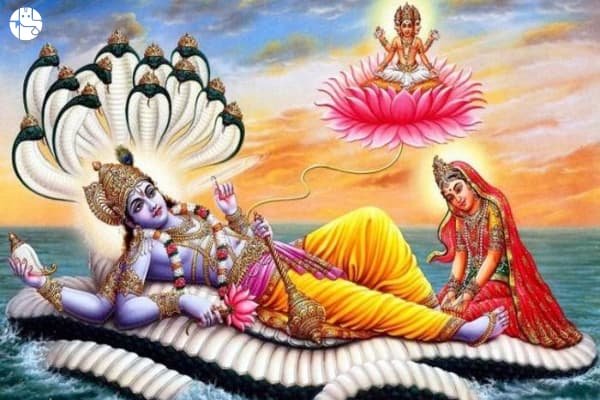 Purushottam month
After the end of Shradh, Adhika Maas has started from 18th September. In the year 2020, Adhikamas will be till 16 October. After this all the festivals and fasts will be celebrated according to their date. According to the Hindu calendar, this year there is Adhikmas in the month of Ashwin. Which clearly means that this year there will be two Ashwin or Ashwin months. Ashwin month is very important in terms of festivals and fasts, festivals like Navratri, Dussehra are celebrated in this month. Although there is a ban on all kinds of auspicious and auspicious works during the Adhikmaas, but in the year 2020 Adhikmas, many auspicious coincidences are also being made. According to some astrologers, this year around 15 auspicious coincidences will be seen during the month of Adhika Maas. We will know about some such tasks which can be done during the month of Adhika or Purushottama-
What not to do in Purushottama
Adhikamasa is a method of balancing Hindu month calculations with other month calendars. During Adhik Maas, Mal Maas or Purushottama Maas, all auspicious and auspicious activities are prohibited. According to the beliefs, this month is polluted due to excess. Hence specific personal rites that are performed in Hinduism like naming, yajnopaveet, marriage and general religious rites like home entry, purchase of new valuables etc. are usually not performed during this month. This month is also known as Malmas because it is considered to be dirty.
what to do in excess
You should worship Lord Vishnu during Adhika Maas. According to Brihannardiya Purushottam month Mahatmya, infinite grace of Lord Vishnu can be obtained in the month of Adhikma and by getting rid of all sins by his blessings, all happiness, wealth, splendor, Riddhi-siddhi and finally salvation can be attained in this world.
For good health and prosperity, it is best to leave the bed every day before sunrise, but due to some reason, if you are not able to do so, do this for the whole month. Do offer water to Along with this, chant more and more Guru Mantra during this time.
According to the Hindu calendar, every third year is Adhikamas, Malamas or Purushottama months, so we cannot earn the benefits during this period every year. In this case, some rules must be followed. During this, take simple and satvik food and if possible, give up one meal.
If possible, go to the cowshed and feed green fodder to the cow, if it is not possible, then keep the idol or picture of the cow in the house of worship and worship them along with Kanha ji.
Dedication of dear things like peacock feathers or Vaijayanti garland to Lord Vishnu during the month of Adhikama will shower his special blessings and the Vastu defects of the house will also be removed.
Get Lord Vishnu worshiped in Adhikmas and get freedom from all your troubles, book here
Benefits of Vishnu Puja in Adhikmas
According to Brihannardiya Purushottama month Mahatmya, a person who worships Lord Vishnu by following the strict rules of Adhikmas, gets freedom from all the faults and sorrows of his life.
During Adhika Maas, the natives should follow the rules of restraint and Vedic ethics. Some of the benefits of worshiping Vishnu in Adhikmas are as follows.
During Adhikmaas, worshiping Vishnu gives peace to the ancestors and gets rid of Pitra Dosh.
Vishnu worship during Adhikamas also gives freedom from the sins of the previous birth.
Those women who may have to face obstacles during pregnancy should be more restrained in Adhikmas. They should worship and worship Vishnu with full devotion during Purushottam month.
Worshiping Lord Vishnu, the Purushottam, in the month of Adhik, gets rid of health problems and increases in wealth and happiness.
Vishnu worship in Purushottam month increases your self-confidence and you move forward on the path of success.
By worshiping Vishnu, the obstacles in your path are removed and you get protection from enemies.
Gets freedom from feelings like sadness and despair
Through Vishnu worship, you can easily achieve the four Purushartha Dharma, Artha, Kama and Moksha.
Amazing Yoga in Adhikmas 2020
In the year 2020, out of 30 days of Adhikmaas, 9 days Sarvarthasiddhi Yoga, 2 days Dwipushkar Yoga, 2 days Pushya Yoga and one day Amritsiddhi Yoga are being formed. According to astrologers, Sarvarthasiddhi Yoga can fulfill the wishes of the people during the month. At the same time, the fruits of the work done during Dwipushkar Yoga are doubled. Apart from this, Pushya Nakshatra is considered very auspicious for shopping.
With the blessings of Ganeshji,
with Acharya Parashuram
ganeshspeaks.com