12 Ways to Super-Charge Your Weekends..and the Week Ahead!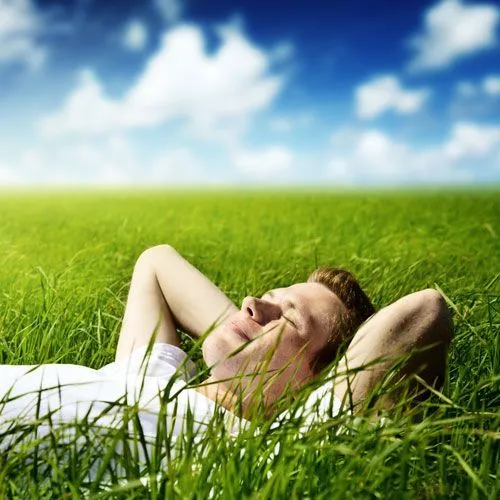 Oh, it's that time of the year again – scorching sun outside, seething, sweltering heat inside. Sitting in an air conditioned room may provide temporary Fiorello, but what shall you do with that urge to hit the outdoors. Office and work becomes a tedium, especially when the weekends too don't seem to be offering much of a respite.
And, what if you are the lucky one who has just a long-weekend? What are you going to do with this bonus down time? Planning to hit the nearby touristy places is always an option, but what else? What can we do on the weekends, so we have smooth week ahead?
Here are some tips, so you don't end up whiling away these precious super-chargers. Heck, you can use these tips to make the most of all your weekends, (even if it is a 1 day weekend 😉 and not just the long ones…Read on!
---
Sleep Well and On Time –
Well, there can't be a better beginning to a weekend break than sleeping in and sleeping well. Although, to many of us, sleeping very late or go all bar hopping and crazy till wee hours of the week's last working day seems irresistible – the fact is later you sleep on a Friday night (or whenever your weekend begins) the lesser are the chances of you getting much out of your weekend. So, sleep at your usual time or max an hour late on the day your weekend begins – and do your work weary body and mind a huge favour.
Don't Over-Sleep –
Sounds stupid? Yes, it will to many of the sleep-till-afternoon Sunday sleepers. But then, if you sleep till very late on the weekends, you lose on the time you get to cuddle, have fun, go out, pursue a hobby or spend with your family – and the weekends offer a perfect window for these extremely rejuvenating pursuits. Last, but most important – if you over-sleep, you disturb and disrupt your natural sleep rhythm, and that is precisely the reason, many people don't get much sleep on a Sunday night. And then, they blame it on the Monday blues!
Enjoy Mornings –
On most work mornings, you are too rushed to enjoy the peace and calm of a beautiful sun rise, the cool morning breeze or a gentle prayer. Rise and shine early, laze in the bed, as the sunlight seeps in through your curtains, take a good stretch, sip indulgently from your morning cuppa, play with your pets and/or kids, let your loved ones bring you breakfast in the bead or better still, head out for an early, lavish breakfast buffet (tip – they are way low-priced than Sunday brunches). You will feel recharged like never before. Plus, you will have the whole day (and the weekend) ahead of you.- Vedic Wisdom Tip – Get up and face the East direction. Pray to your favourite deity and ask for penance. You may also organise a small Yagna/ Havan/ Homa at your home with just your family. Offer prayers to the Fire God. Not only will this fill your home with positive energy, but shall also cleanse the air (the fumes from Yagna work as mosquito repellent too!). However, lighting fire inside your home can be dangerous, so be very careful or take expert help!
Get Spiritual –
If you are making an effort to get up early on a weekend morning, take a few minutes out to thank the Lord for giving you this lovely life. Smile, embrace yourself and bow down to the God Sun and other deities. You may also visit a temple, a church or your own place of worship. Take out some time for meditation, or simply sit in complete silence for a few minutes. A yoga and meditation session taken early during the weekend can do wonders for the week ahead!- Vedic Wisdom Tip – Chant 'Om' and some universal mantras like the Gayatri Mantra. Sunday is the day of Lord Sun.Offer water as consecration to Lord Sun on a Sunday and get excellent results. You may chant "Om Suryayah Namah!" while offering water. [This can also be done everyday.]
Plan Your Year Smartly With The Help Of 2023 Detailed Yearly Report
Get Your Dose of Nature –
Nature and its bounties can refresh one's soul like nothing else does. Get to the nearest park/ garden early in the morning and listen to the chirping of birds; breathe in the fresh air, smile at other early walkers and just sit down for a while. If you live in the mountains or near a beach – nothing like it. Make it your motto to watch the sun rising at these lovely spots every weekend. If morning is not your time, pack a small picnic and head to the nearest nature spot with friends or family anytime during the long weekend. The music of falling water, the smell of the raw jungle or the gushing swirl of surf and sea will leave you beautiful and radiant!
Get Physical –
Well, both ways! Get some sexy sack time with your sweet soul-mate, and see yourself getting relaxed and ready to face the world. Weekend is just the time for the slow-paced, luxuriant nookie that will leave you asking for more. Later, when you get back to work and people ask about the secret behind that rosy glow, just smile and rake in the compliments. Also, do take time out to get the other form of physical stimulation – exercise! Strech..chch! Get moving on that treadmill or head outdoors for an evening jog. Better still, get some swimming or yoga lessons, sign up for a salsa class or simply run around with your dog and/ or kids. The glow of this refreshing exercise will match the post love glow; other benefits shall show when you wear that new dress on Monday.
Eat Well –
 Don't take the weekends as reason to kill your otherwise sensible diet. Okay, you are allowed those cheat times, but restrict to maximum one meal during a two day weekend. On the other hand, if you really don't eat proper on week-days, picking a sandwich here, nibbling a stale salad there, slurping on sugary treats or greasy curries in between – weekend should be the time to eat Zen-like. One, you get time to procure stuff and two, you get a chance to cook at home. If you have to eat out all the time, pick smarter, lighter options. You will sleep better, and shall feel more active and enthusiastic.- Vedic Wisdom Tip – The Vedic wisdom believes staunchly in the benefits of fasting and eating light Satvikk meals. It is believed that a lot of our Prana is expended in digesting the food we consume – thus, the heavier, more starchy and sugary the food, more the Prana or the Life Force wasted/ spent on digestion. So, if you wish to keep yourself energised, active and healthy, eat meals that are lighter and easier to digest.
Pursue a Hobby –
It could be as basic as reading a book of your choice (or the whole stack of Sunday papers), listening and crooning to the music of your choice or simply donning an apron to whip up a snazzy pasta. Sniff in the aroma of a baking cake, sigh dreamily as you water your blooming plants or sew a dressy lace around your favourite bed sheet – the ideas are umpteen and creative satisfaction shall be immense. If you have kids or can call friends home – even better – a collective creative activity can be huge fun, not to mention, a great learning experience.
Give Back –
Take your off-days as reason to give back to the society in some or the other way. If you have kids, this is especially important, as you can teach them the lessons of gratitude and universal goodwill through these acts of kindness. Plant a tree or teach a few underprivileged kids; take it on you to organise a cleaning drive. Simply visit an orphanage, an old age home or a blind school with your family – just be loving and spend some time, take with you some home-cooked goodies. Don't pity! A little donation in the form of some real work at a local dispensary or orphanage shall count as great contribution.- Vedic Wisdom Tip – When you give back, Vedic wisdom believes that you get penance for your guilt and greed. Donations and alms and working towards the good of others is known to bring redemption to the true doer!
Go Grocery Shopping –
Yes, you read it right! Your week-days are precious, when you are short on time, and any spare time you have at hand should be rightfully spent on vital activities like exercising, sleeping, maybe cooking, studying or honing a work skill. So, get most of your grocery shopping done during the weekends, save for emergency buys. Stock up on fruits, cheeses, eggs, yogurt cups and milk gallons. Sift through your larder to find what needs replenishing, fill your fridge so you never head out without a hearty, healthy breakfast, pick and choose the breads that will make your best lunch companions and the lentils, meats and veggies that will help you whip up protein and antioxidants rich entrées for dinner. This way not only will you be inspired to cook at home, but shall also get balanced, healthy meals at just the best times. And, when your fridge and pantry is so full, you will not feel like heading out and splurging for dinner, every other night!
Put Out Your Work Clothes –
and…clean and organise. Yes, however you may detest or postpone, you know how useful and vital these things are. You will know in advance the kind of schedule that awaits you – and thus, planning on clothes for each day of the week shouldn't be a trouble. Get out your outfits, be it for the meeting crazy, very proper Monday or no-boss-at-work, relaxed Friday. Iron them, check them for stray stains, lost buttons or unravelling threads – replace or repair, and put out on nice clothes hangers for you to quickly grab – during busy mornings. Keep two substitutes and one evening-out dress handy! Cleaning should also be your mantra – be it about self (cut nails, tweeze eyebrows, head for a cut or scrub clean that oily face) or your home or closet.
Smart Tip – Take out that Hoover or broom! Works up a good sweat, so will double as your physical exercise routine too.
Get Me-Time! –
That's pretty self-explanatory, but sadly, the most overlooked. The solitude is golden at times. As someone said, "The real joy of solitude is learning to relate to oneself.". Get your me-time, sit in silence, no distractions, think of the past week, plan the next one, get rid of negativity and fill yourself with positive thoughts. You will feel truly rejuvenated and in tune with yourself!
To Get Your Personalized Solutions, Talk To An Astrologer Now! 
Ganesha's Grace,
The GaneshaSpeaks Team
---
---
Get 100% Cashback On First Consultation