Durga Puja – Know All About Durga Puja 2023 Rituals And Celebration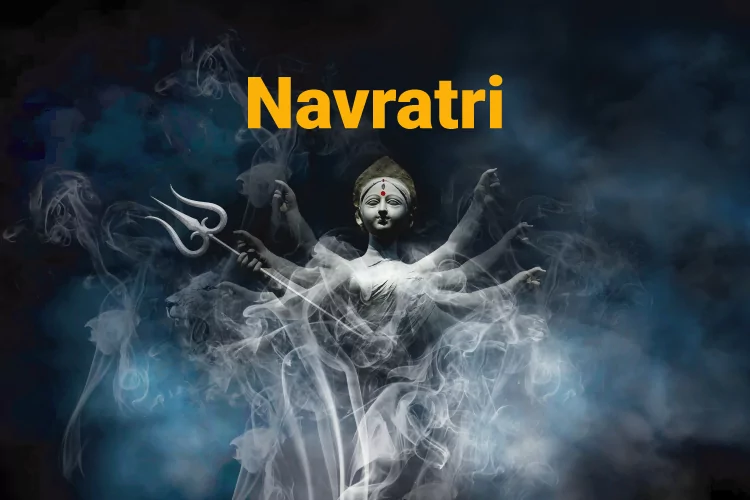 Durga Puja Significance – Maa Durga Puja Date & Puja Time
Durga Puja is a popular festival in the states of western Bengal, Assam, Tripura, Odisha and Bihar. It is mostly celebrated with great enthusiasm. The festival is believed to represent the victory of good over evil when Goddess Durga murdered the demon Mahishasura.
The Durga Puja 2 festival takes place in the Ashwin month for ten days. But the festival starts on the sixth day in the actual context. On this day, only Goddess Durga is believed to have come to the Earth.
Durga Puja's five days include Shashti, Maha Saptami, Maha Ashtami, Maha Navami and Vijayadashami. The essence and meaning of each day are their own. Durga Puja's first day is called the Mahalaya festival. It is said that there was a war between devas and demons on the day of Mahalaya.
---
2023 Durga Puja Festival Calendar
| | | |
| --- | --- | --- |
| Name of the Day | Day | Date |
| Shashthi | Friday | October 20, 2023 |
| Saptami | Saturday | October 21, 2023 |
| Ashtami | Sunday | October 22, 2023 |
| Navami | Monday | October 23, 2023 |
| Dashami | Tuesday | October 24, 2023 |
To get auspicious timings for all these days, sunset, and sunrise times, visit Vedic Panchang.
Day of Saptami-
On this day, people worship nine different kinds of trees, signifying the beliefs of nine different forms of Goddess Durga. Saptami is the day when Maa Durga's auspicious presence invokes the worship of idols. The day of the devotees starts by bathing a banana tree first thing in the morning.
Day of Ashtami
The day of Ashtami is a very significant one. On this day, people worship Maa Durga as a young unmarried girl, and this entire ritual is called Kumari Puja.
The same day, late in the evening, People perform Sandhi Puja, where Goddess Durga is worshipped in her Chamunda form. She is that powerful Goddess who slaughters Mahishasura, Chanda and Munda. After the slaughter, the devotees perform Dhunuchi folk dance to please the Goddess.
Day of Navami
Navami is the last day of the nine days long festival of Durga Puja/Navratri. At the end of this day, holy mantras are chanted, and prayers are done, along with the performing of traditional rituals and Hawan. On this day, Goddess Durga kills Mahishasura in her Mahishasuramardini form.
On this day, devotees purify themselves by dawn and wear clean clothes in order to present the Bhog to the Mother of the universe (offerings). The worship of Goddess Durga's idols takes place in every area after its 9-day celebrations on the day of 'navmi.'
Women and men all over the world observe fast for nine days. Therefore, they consume fruit and food that contains neither grain nor maise. Most observe fast during the festival's first and last (eighth) day.
A great puja is performed on the ninth day of Sharad Navratri. Devotees and women, in particular, invite nine girls and one young boy to make their offerings. The neighbouring girls and a boy sit in a row eating special offerings with Puri from Rawa Halwa and Chana.
---
Durga Puja Celebration – Day Of Dashmi
Dashmi Day is the day of happiness when Durga returns to the residence of her husband. It is called Durga's day. Thus, devotees take the auspicious idols for immersion. Married women present the Goddess with the Sindur (red powder). After worship, idols are submerged in water, sweets and offerings in the form of blessings are distributed.
---
---
Maa Durga Puja – Devotees' golden opportunity
A special Durga Puja for the devotees is organised on a great scale. A well-trained Vedic Pundits team performs sophisticated pujas and Homa during the festival and follows the scriptures. Based on your name's birth information before the pujas, a special Sankalpa is taken in all major areas of life, including fitness, wealth, progeny, matrimonial etc.; this ensures your prosperity and good luck. After the puja is over, the holy kumkum and prasad is sent to your address.
---
Durga Puja Activities
1. Karma Purvang (Ganesh Puja, MatraPujan, Abhyudaya, Punyawachan, KalashSthapana, Rakshavidhan, Navgrah Puja)
2. Durga's puja Puja (as per auspicious Muhurta)
3. Ashtottara Namavali Trail, Maa Durga Stotra Trail and Jup
Fourth,
4. Homa (Havan)
5. Prayer of the Divine Durga and Aarti
---
Benefits of Durga Puja
Navaratri is the ideal occasion to seek the blessings of Goddess Durga.
Maa Durga blesses her devotees with Saubhagya (fortunes) and Samriddhi (prosperity).
Unmarried people are blessed with a suitable life partner.
Maa Durga's Power negates all the effects of black magic or the evil eye.
Chronic health problems are cured by the divine healing powers of the Goddess.
The blessings of Goddess Lakshmi are automatically attained.
Durga Puja and vrat or fast helps to enrich the marital life.
---
Conclusion – Durga Puja 2023
Mata Durga's triumph over demon Mahishasura is now celebrated as a nine-day Dussehra or Durga Puja festival.
The celebration of Maa Durga Puja has an amoral message as well that the evil force, however powerful, sooner or later, will come to an end.
Attract Good Luck With Your Personalised Horoscope On The Auspicious Day Of Durga Puja! – Talk To Expert Astrologer Now!
With Ganesha's Grace,
The GaneshaSpeaks.com Team
Astrologers trained by Shri Bejan Daruwalla.
---
---
Get 100% Cashback On First Consultation