Nakshatra – Uttarashadha
The Nakshatra is a small constellation of stars, and in Vedic Astrology, it has attained a special position. The Nakshatras are also known as Lunar Mansions. Uttara-Ashadha is the 21st of 27 nakshatras. If you were born when the moon was between 26:40 degrees Sagittarius-10:00 degrees Capricorn, this guide is for you. The Nakshatra Uttarashada bridges the signs of Sagittarius and Capricorn in the astrology chart. In the night sky, Uttarashada is visible as the stars Sigma, Tau, Phi, Zeta Sagittarii. These are the brightest stars in the breast of the archer. The deities of this star, the ten Vishwa Devas, are the gods of dharma. Thus, a person born under this star may have noble aspirations and an optimistic outlook on life.
Uttarashada Nakshatra Astrology:
Uttarashada supports leadership, achievement, and a commitment to duty. They must be careful not to overextend themselves or become obsessed with constant stimulation. This star is associated with great respect for tradition and a practical approach to beginning new ventures. Nakshatras are separated into three classes — monsters, humans, and gods. Uttara-Ashadha is a human nakshatra. People in this group are generally hardworking and motivated to achieve material success.
Male Characteristics of Uttara-Ashadha:
Natives of the Uttara-Ashadha are born bright, popular, and multitalented, and generally excel in whatever they put their mind and soul into. They admire the good qualities of others and for this reason, they can easily gain admiration from their peers. They are also God-fearing but do not reveal their thoughts much, and thus sometimes it becomes difficult for people to understand them. They have an innate sense of what is right and wrong, and they strive to uphold the principles of dharma or righteous conduct. With the help of their sharp intellect and capacity for discrimination, they are willing to understand subtle nuances that others are unable to.
Uttarashada Nakshatra Male: Profession and Related Areas:
The male native of the Uttarashada Nakshatra should remember to be extremely cautious before indulging in anything controversial. Before he commits anything to anyone, whether on the personal or professional or business fronts, he should ensure the intention and integrity of the concerned person. After the age of 38, native can expect steady progress and success.
Uttarashada Nakshatra Male: Compatibility and Family Life
The male native of the Uttarashada Nakshatra generally experiences a favourable childhood but a lot of setbacks later in life, and some of them will be of such a nature that childhood has not prepared him for, so they may cause a lot of misery. It has been observed that between the ages of 28 and 31, there will be major changes in his family, although he will have a happy married life. He will be fortunate to have a very loving and caring wife. However, the health of the wife may be a major cause of concern.
Uttarashada Nakshatra Male: Health and Well-Being
The male native of the Uttarashada Nakshatra faces many health problems in childhood. The main problem could be indigestion and resultant constipation. Cuts and injuries are also possible, so he needs to be careful while using sharp objects.
What does your zodiac sign tell about you? Find Now!
Uttarashada Nakshatra Female Characteristics
The female natives of the Uttarashada Nakshatra are not only stubborn but also prone to aggressive fits. They have an impulse to pick up the fights at the slightest provocation. However, as a rule, they are simple and uncomplicated people.
Uttarashada Nakshatra Female: Profession and Related Areas
The female native of the Uttarashada Nakshatra are generally well-educated and prefer to become teachers or bank employees. She could even make expensive spiritual progress or become a renowned writer with support from the cosmos.
Uttarashada Nakshatra Female: Compatibility and Family Life
The female native of the Uttarashada Nakshatra has been observed to be unsatisfied with their married life. She gets disturbed by the separation from her husband for professional reasons, and because of this, she tends to turn towards spirituality.
Uttarashada Nakshatra Female: Health and Well-Being
The female native of this Nakshatra will have gastric, hernia, or uterus problems. Otherwise, her health will be good.
Unveil your hidden potential and future prospects with your Personalised Janampatri!
Uttarashadha Nakshatra Pada
Uttarashadha Nakshatra 1st Pada:
The first pada of the Uttarashada Nakshatra falls in the Sagittarius Navamsa ruled by Jupiter. Here the focus is on values and developing self-confidence. A lot of knowledge will be acquired.
Uttarashada Nakshatra 2nd Pada:
The second pada of the Uttarashada Nakshatra falls in the Capricorn Sign Navamsa ruled by Saturn. Sun, Jupiter, Mars, and Ketu are potent here. The focus here is on thoughts, desires, and strategies to achieve your goals.
Uttarashadha Nakshatra 3rd Pada:
The third pada of the Uttarashada Nakshatra falls in the Aquarius Zodiac sign Navamsa ruled by Saturn. The focus here is on the accumulation of knowledge and items of creature comfort.
Uttarashadha Nakshatra 4th Pada:
The fourth pada of the Uttarashada Nakshatra falls in the Pisces Star sign Navamsa ruled by Jupiter. Here the focus will keep shifting from the material to the spiritual aspect of things.
Get solutions to all your problems instantly, Talk to India's Best Astrologers Now! Talk to India's Best Astrologers Now!
2021 Prediction of Uttarashada Nakshatra
As per Nakshatra horoscope 2021, Saturn will get positioned in Uttarashada Nakshatra at the beginning of the year 2021. Thus, the natives are likely to attain benefits from the government sector. With the grace of Shani Dev, their luck will strengthen and happiness in familial life will be attained.
January, April, August, and October 2021 are good months.
March, May, July, and November 2021 are bad months.
February, June, September, and December 2020 will be stagnant months with not much gain.
The New Year is coming with decent hope for natives born in Uttarashada Nakshatra. As the native-born in Uttarashada Nakshatra pada 1 will face some unexpected problems at the workplace, but Uttarashada Nakshatra pada 2 Makar Rashi born people will make gains in financial matters. The natives born in Uttarashada Nakshatra pada three will need to give more importance to family, and Uttarashada nakshatra pada four born people will see progress in career and new friendship.
What is waiting for you in the coming year? Check your Personalised 2021 Horoscope!
Hindu Moon Astrology Forecast 2021 For All Areas Of The Life Of Uttarashada Nakshatra
Stable growth, bumpy ride, or hit jackpot? What does the new year hold for Uttara Ashadha Nakshatra in 2021? Let's reveal what the celestial bodies have planned for you in 2021. Find out how this coming year will be for you in terms of Career and Business, Love and Relationship, Finance, and Health.
Career and Business Horoscope 2021
At the work front, the year will be extremely fruitful for the natives. They can expect immeasurable help from their officers from March 11. Besides this, the strong possibilities of getting benefits from the disputed property from June is looking possible. Regarding career, an unexpected problem might cause a difficult problem in their career. This year will be good for natives who are looking for a new job. Your ideas and changes may face rejection due to which you might stop taking risks in career matters. Engaging in any illegal activity regarding your career matter might cause serious trouble. You will see the face of the promotion but with some delay. Transferring to a distant location might cause some inconvenience. Those working in film, theatre, and television will face huge disappointments, and those working abroad will see job loss. Shopkeepers, self-employed, and freelancers will have a good year, but Doctors, and armed forces, and those using vehicles need to be very cautious.
Facing never-ending challenges in your life? For effective solutions, Ask an Expert! Ask an Expert!
Finance Horoscope 2021:
The year is also looking great for financial benefits. A large amount of money that was blocked will get released this year, but it will not alleviate the uncertainties of the future. The fight with friends and relatives is looking certain over property and money matter. Children might misuse the wealth that may force them to take strict action. Financial help from family members will come as a relief, but people will attempt to cheat you. Staying away from the scam will be the best possible option. This new year, avoid lending large amounts of money and do not sign any documents without proper reading. All your loans will be approved, and legal issues will get settled this year.
Love and Relationship 2021
The year will be good for lovers. And as Saturn is entering the Uttarashada Nakshatra, you can also expect some support from your parents. But be careful as some secret might come out that may cause trouble in conjugal life. Those couples facing problems will attempt to make the marriage work with the help of relatives and friends. Romance and love matters will face a roadblock, but with the old relatives and friends it will sort out. Spiritual transforming and undertaking pilgrimage will be possible. Some of you will decide to stay away from family in a separate house. There will be differences of opinion among family members regarding marriage matters. This will delay marriage. Not a great year for those looking to remarry. Travels will be good, and gains will be made.
Health Horoscope 2021
If we talk about health, there might be some troubles owing to dental problems for which you have to be careful. Heart and vein related health problems may occur which cause serious health scare. In the end, you will decide to adopt a better and healthy lifestyle.
Uttara Ashadha Nakshatra Dates 2021
| | | |
| --- | --- | --- |
| January 13, 2021 | February 1, 2021 | March 9, 2021 |
| April 5, 2021 | May 3 & 30, 2021 | June 27, 2021 |
| July 24, 2021 | August 20, 2021 | September 16, 2021 |
| October 14, 2021 | November 10, 2021 | December 7, 2021 |
Main Features of Uttarashada nakshatra
Nakshatra: Uttarashada
Zodiac Sign: Sagittarius-1, Mars-3
Vaishya: Quadruple
Yoni: Mongoose
Mahavir: Snake
Ruling Lord: Jupiter-1, Saturn-3
Gan: Human
Nadi: Antya
Element: Fire-1, Earth-3
Behaviour: Extreme
Nakshatra God: Vishve
Panchasala Vedha: Mriga
List of Nakshatras
Ashwini
Bharani
Krittika
Rohini
Mrigshirsha
Ardra
Punarvasu
Pushya
Mrigshirsha
Ashlesha
Magha
Moola
Purvaphalguni
Uttaraphalguni
Hasta
Chitra
Swati
Vishakha
Anuradha
Jyeshtha
Purvashadha
Uttarashadha
Revati
Shravana
Dhanishtha
Shatbhisha
Abhijit
Poorvabhadrapada
Uttarabhadrapada
Star Guide
Day Guide
Comprises of events likely to happen, hourly guidance, precise timeframes & Dos and Donts
Life Meter
Know the percentages of different aspects of your physical and mental state
Compatibility
Check out how well will your wavelengths with others match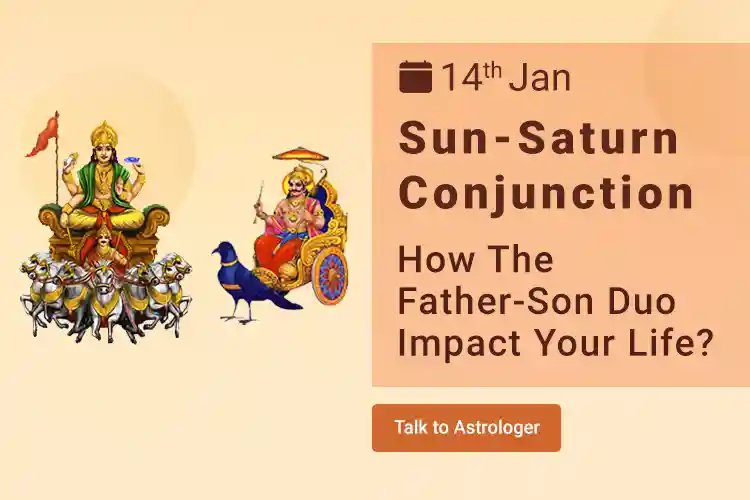 Share Your Problem, Get Solutions