Nakshatra – Magha
About Nakshatra:
The Nakshatras in Vedic astrology are lunar constellations and directly manifest its expressions. The Moon changes astrological signs (houses) about every 2.3 days. It takes 28 days to move through the 12 signs of the zodiac, translating into two weeks of a waxing (bright half) Moon and two weeks of a waning (dark half) Moon. The Moon is related to our intuition, intelligence and our natural emotions. The 28 Constellations deal with these ever-changing feelings and emotions based on the Moon's position.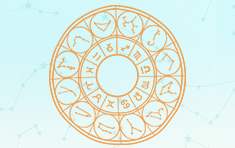 To Find Out Your Rashi Nakshatra, Enter your Birth Details in Online Nakshatra Finder / Calculator to Get Your FREE Nakshatra / Birth Star Report
Magha Nakshatra Astrological Range 
(Magha — Ranges from 0.00-13.20 degrees in the Leo sign)
Magha Nakshatra Characteristics
Servants, inclined to worship gods and ancestors, engage in important work
Magha Nakshatra Meaning: Benevolent, bountiful, magnificent
Magha Nakshatra Lord: Ketu
Magha Nakshatra Body VarahaMihira: Nose
Magha Nakshatra Body Parashara: Neck
Magha Nakshatra Symbol: Throne
Magha Nakshatra Deity: The Pitris-the Ancestral Fathers
Magha Nakshatra Shakti: Leave the body
Magha Nakshatra Caste: Shudra
Magha Nakshatra Nature: The fierce or Severe (Ugra)
Magha Nakshatra Gana: Rakshasa
Magha Nakshatra Rashi / Zodiac: Leo sign
Magha Nakshatra Marriage: Auspicious
Magha Nakshatra Translation: Mighty or Magnificent
Magha Nakshatra Controlling/Ruling Planet: Ketu
Ruling Deity of Ketu: Ganesha
Magha Nakshatra Number: 10
Magha Nakshatra Gender: Female
Magha Nakshatra Names Letter: Ma, Mi, Mu, Me
Magha Nakshatra Lucky Letters: M
Magha Nakshatra Lucky Stone: Cats Eye
Magha Nakshatra Lucky Colour: Ivory/Cream
Magha Nakshatra Lucky or Favourable Numbers: 7
Magha Nakshatra Common Name: Banyan
Magha Nakshatra Astronomical Name: Regulus
Magha Nakshatra Botanical Name: Ficusbengalensis
Magha Nakshatra Element: Water
Magha Nakshatra Guna: Tamasic
Magha Nakshatra Dosha: Kapha
Magha Nakshatra Bird: Male Eagle
Magha Nakshatra Yoni/Animal name: Male Rat
Magha Nakshatra Tree: Banyan Tree
Magha Nakshatra Male Characteristics
The male native of the Magha Nakshatra is very industrious. He has great regard for elders of the family. He is generally happy-go-lucky and an expert in various subjects. He is also soft-spoken. This native will receive many awards and recognition. He will spend a lot of time pursuing cultural activities. In his dealings with others, he will be careful not to hurt their sentiments. However, should he hurt someone unknowingly, he is prompt to apologise. Similarly, he does not like people who create nuisance wherever they go. Since he is honest and god-fearing, he is likely to make many hidden enemies who will keep trying to undermine him and his activities. He is very generous and does a lot of charitable activities, without expecting anything in return.
Magha Nakshatra Male: Profession and Related Areas
The male native of the Magha Nakshatra will be from a very rich background, though by himself he will not be able to do much either as a professional or a businessman. He is very hard-working, and whatever progress he makes is owing to this attitude of sincerity. It is very likely that he will keep changing his profession or business. But once he makes up his mind to do it, nothing can change his decision.
Magha Nakshatra Male: Compatibility and Family Life
Many of the Magha Nakshatra natives will enjoy a smooth and happy conjugal life. Though he has to bear many responsibilities, including those of his siblings, he does it quietly and without complaining.
Magha Nakshatra Male: Health and Well-Being
The male native of the Magha Nakshatra is likely to suffer from night blindness. Depending on planetary positions, he may also suffer from serious ailments such as cancer, asthma or epilepsy.
Magha Nakshatra Female Characteristics
Though the female native of the Magha Nakshatra is fond of quarrelling and short-tempered, she is generous and god-fearing. This native will enjoy a lot of material comforts because she can perform exceptionally both her domestic and professional responsibilities. She is spiritually inclined, and helpful in nature.
Magha Nakshatra Female: Profession and Related Areas 
It has been observed that if Jupiter is placed in this Nakshatra, its female native will hold a very high post in her professional life. She is also likely to get married to a very rich man and will lead a luxurious life.
Magha Nakshatra Female: Compatibility and Family Life 
One of the negative points of the female native of the Magha Nakshatra is that she becomes the cause of all the friction in the family, which results in conflicts between her husband and in-laws, and generally a traumatic experience for all in the family. If she can control this mental tendency she can lead a very happy married life. She will have very smart and intelligent children, a son and two daughters.
Magha Nakshatra Female: Health and Well-Being 
The female natives of the Magha Nakshatra are likely to have eye problems, hysteria, uterine trouble, blood disorders and jaundice. If no treated in time, they may create severe problems in the future.
Magha Nakshatra Astrology
The Magha Nakshatra Ranges from 0.00-13.20 degrees in the Leo sign. These natives at prone to invoking and worshipping ancestors, and interested in occult sciences. Its Lord is Ketu and its symbol is a Throne.
Magha Nakshatra Prediction 2020
In the year 2020, you are likely to be excessively emotional in certain situations. This may even make you weak and indecisive. And you are prone to both gain and loss owing to your excessive emotionality. On one side, the expression of emotions may bring out what is inside you, so the people around you are likely to understand you better. But there may be issues as well, as your outpouring may not be taken positively by someone who doesn't understand you well. And there will be other developments as well in your life. You may get inclined towards pleasure-seeking activities in the year 2020. Hence, you may not find sufficient time for your partner and loved ones. You are advised to keep your temptations under check and focus on your family and social responsibilities. Wrongdoings will create dangerous consequences and pursuing the right path is not just rewarding; it is also satisfying.
Magha Nakshatra Padas
Magha Nakshatra 1st Pada: The first pada of the Magha Nakshatra falls in the Aries Navamsa ruled by Mars. It focuses on will-power. Here, the throne is secured after the slaying of the multi-headed serpent Ashlesha Nakshatra.
Magha Nakshatra 2nd Pada: The second pada of the Magha Nakshatra falls in the Taurus sun sign Navamsa ruled by Venus. The pada is focused on the king's ascension to the throne. The emphasis here is on duty, materialistic organization and creating a good image.
Magha Nakshatra 3rd Pada: The third pada of the Magha Nakshatra falls in the Gemini Navamsa ruled by Mercury. The focus here is on the pursuit of art and listening to the discourses of scholars. Knowledge and mental activities are paramount here.
Magha Nakshatra 4th Pada: The fourth pada of the Magha Nakshatra falls in the Cancer Navamsa which is ruled by the Moon. Magha's liking for rituals, ancestor worship and family pride are in the focus.
List of Nakshatras

Ashwini

Bharani

Krittika

Rohini

Mrigshirsha

Ardra

Punarvasu

Pushya

Mrigshirsha

Ashlesha

Magha

Moola

Purvaphalguni

Uttaraphalguni

Hasta

Chitra

Swati

Vishakha

Anuradha

Jyeshtha

Purvashadha

Uttarashadha

Revati

Shravana

Dhanishtha

Shatbhisha

Abhijit

Poorvabhadrapada

Uttarabhadrapada

Day Guide
Comprises of events likely to happen, hourly guidance & precise timeframes

Life Meter
Know the percentages of different aspects of your physical and mental state

Compatibility
Check out how well will your wavelengths with others match